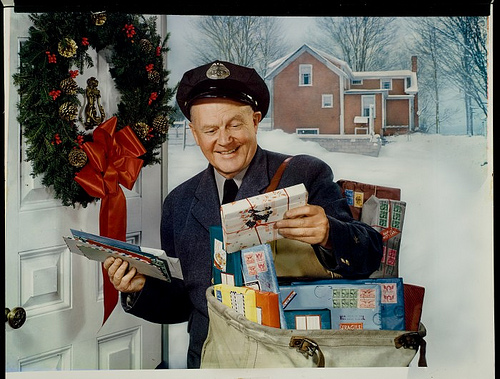 Christmas is almost here! Have you already sent out Christmas greeting cards to all your family members, friends and business contacts? Well, if you haven't, do not despair or stop that wonderful tradition this year just because you think there simply isn't time anymore (or money for that matter) to buy cards, envelopes, postage stamps and mail them out in time to each recipients' mailbox before Santa arrives.
We researched and listed six great websites that let you create not just regular Christmas cards, but video Christmas cards. And best of all, they are all free! These websites will not only save you time and money, but will help you preserve trees and send creative, personalized video Christmas wishes.
1) CardFunk is a free online service that creates animated cards and video greetings. You can choose between four different Christmas videos and edit them like you want. For instance, you can choose characters and put them in a specific part of the video. When you finish choosing characters just upload photos from your computer and there you go. You will have personalized Christmas video greeting.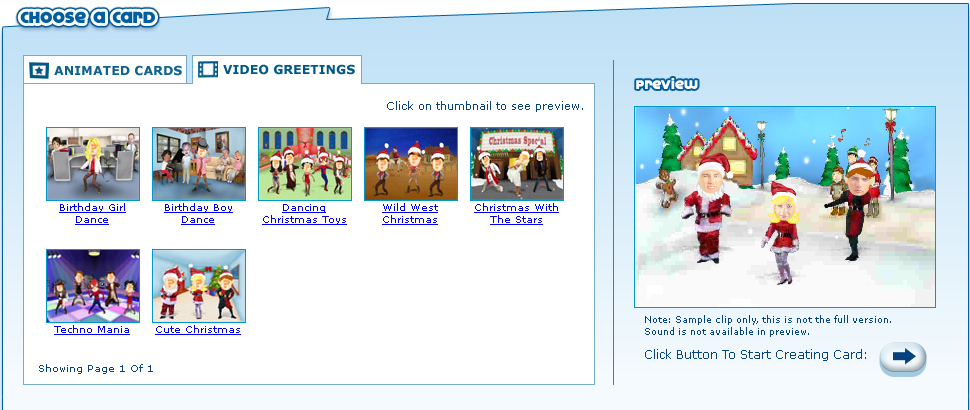 Flixtime is also available in German, Italian, French, Spanish and Polish.
2) GoAnimate offers simple video making tools for creating and publishing videos Internet-wide. These tools allow users to fully customize their videos. The users can create custom characters, import images and even record voices. Wish a Merry Christmas and a Happy New Year in your own voice to all your relatives and friends without actually calling them.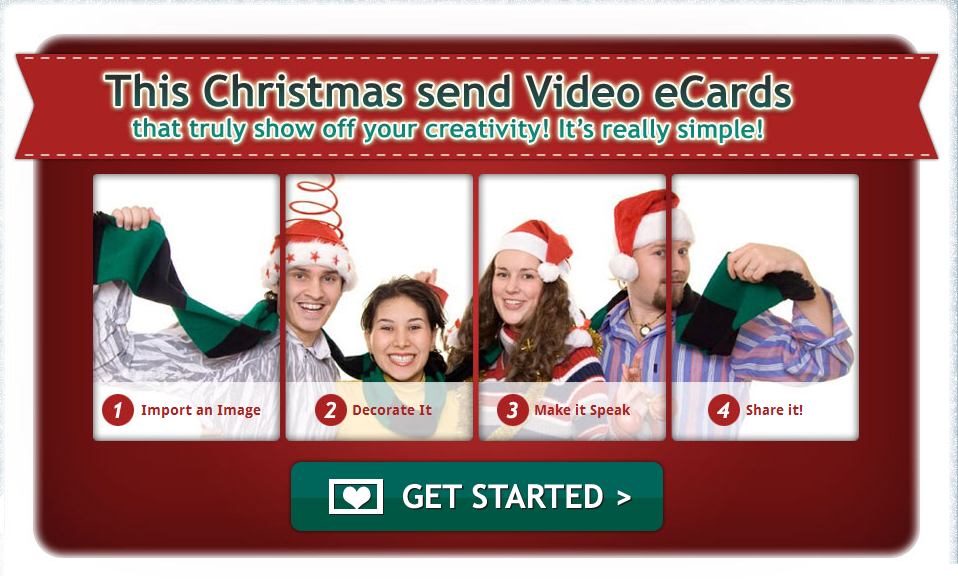 3) Sharenik is a 100% free online service for creating and sharing video and photo bits. One video card can be shared with up to 500 friends. They offer a dozen different card designs for all occasions that you use as a background to your videos, photos and a greeting letters. Sharenik is a true time and money saver – it lets you "send"  up to 15 videos or photos per card without the hassle and costs of envelopes and postage fees.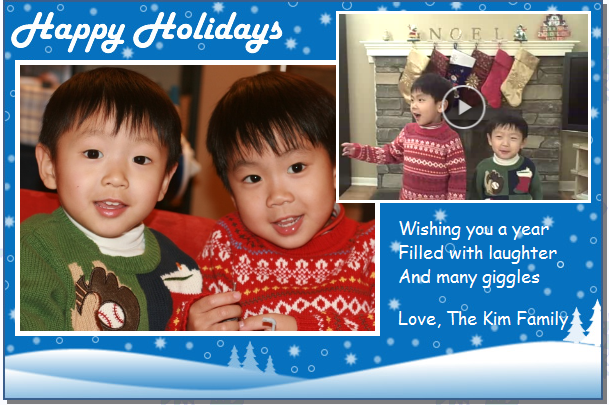 4) eVCards is one best and easy-to-use services for creating and sending Christmas video cards. It provides you with an option to upload or record your video. You can then select the card for your greeting, personalize the message, and send it. There are 8 different Christmas greeting card designs to choose from. Moreover, you can embed the greeting anywhere and simply send all your contacts the link to your greeting!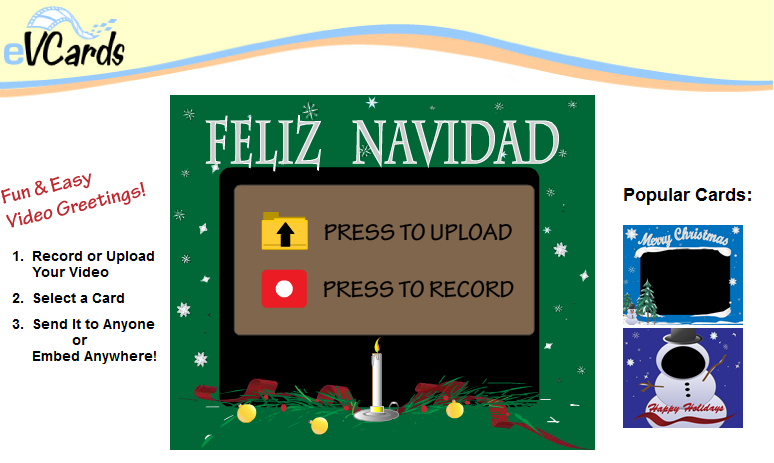 5) BubbleJoy  is another service for creating and sharing custom Christmas video cards. Bubble Joy requires the user to have either a webcam or isight camera. It is especially useful for those who can't always see or speak to their loved ones directly. With a free Bubble Joy account, you can create one minute videos and wish your far-away friends all the best with a smile and a loving look.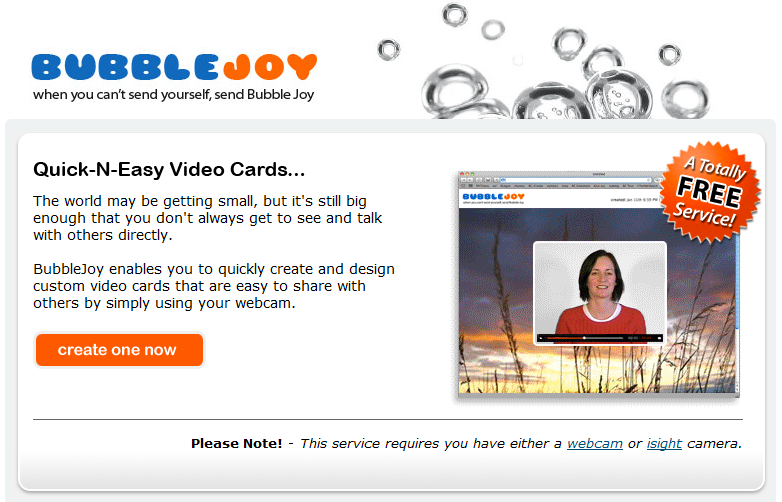 6) Card Funk  lets you create online, funny video greeting cards and email them to your friends. Choose from four available clips with Christmas themes: Christmas Toys, Wild West Christmas, Christmas with the Stars or simply – Cute Christmas. Then simply follow the prompts and soon enough, you will see the preview of your ready-for-mailing video Christmas card.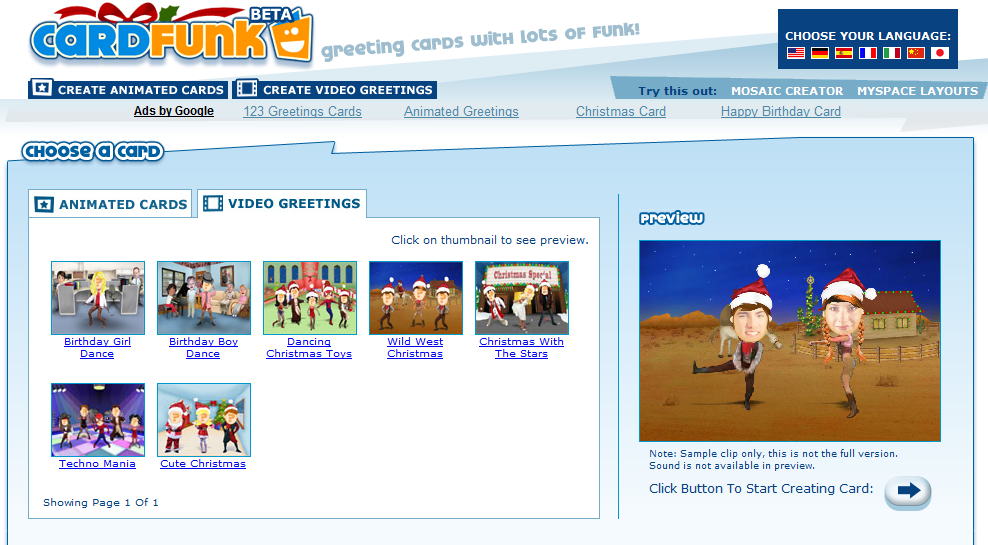 We hope you find these websites helpful and fun.
We wish you a happy holiday season and a successful 2012!
Your PDFConverter.com Team
Photo Credit: George Eastmen