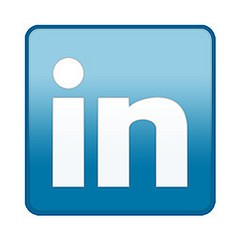 LinkedIn, as the world's largest network of professionals, is an increasingly important tool in every job seeker and business professional's toolbox. Job seeking is one of the most common uses of LinkedIn, but with over 175 million members worldwide, it is also a place to connect, share knowledge, and network with experts from virtually any field. Savvy business people use LinkedIn to uncover new business opportunities and attract and reach out to potential clients and customers.
Most career and networking experts claim that the stepping stone to LinkedIn success is a well-rounded and complete profile. There are many tips for creating LinkedIn profiles and users spend quite a lot of time and effort filling in all the available information and sprucing up their profiles.
Despite the power of LinkedIn, most active job seekers still need a good printable resume. One of the best and most common ways to create a professional CV or resume is using Microsoft Word or Google Documents. As a matter of fact, Microsoft Word 2010 provides excellent tools for creating winning resumes. Resumes created in MS Word are highly editable, printable, and easily converted to PDF – which is one of the best formats for sending and sharing documents.
However, if you already have a great LinkedIn profile, you may want to turn it into a printable file instead of creating a resume from scratch. Fortunately, LinkedIn has already figured this out and offers a tool for exporting profiles to PDF.
The tool is fully free and very easy to use. To help you convert your profile into a compelling PDF resume as quickly as possible, we prepared this handy step-by-step guide:
1. Login to your LinkedIn account
2. Visit the LinkedIn Resume Builder tool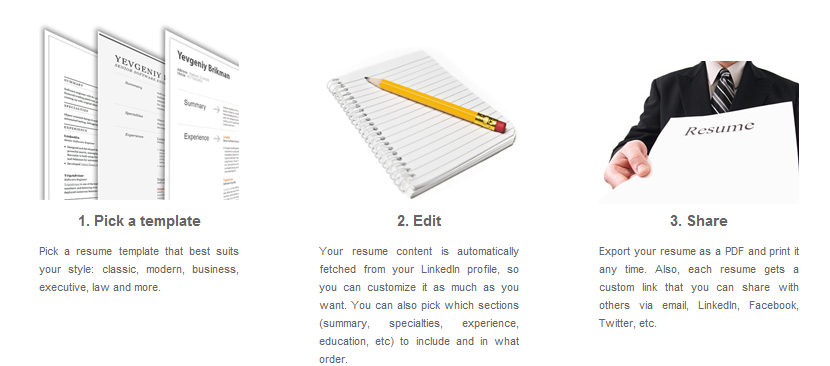 3. Click on the Sign in with LinkedIn button to get started
4. Allow the resume builder application to access your LinkedIn information by clicking on the OK, I`ll allow it button. Optionally, choose the time of access duration by selecting the desired option on the dropdown menu. The default is Until revoked, but you can change it to one day, a week or a month.
5. Choose the appropriate resume template. Choices range from Clean, Executive, Classic, Gray, Orange, Law, Business, White, etc.

6. Switch to Outline mode to rearrange contents and choose what parts of your LinkedIn profile are going to be visible. Having done that, switch back to edit mode so you can modify your resume per your specific needs.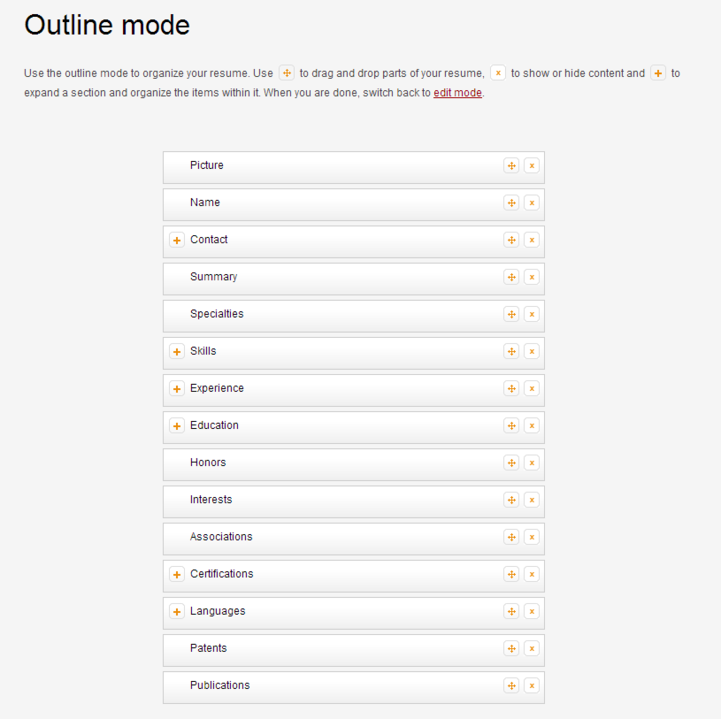 7. Click on Visibility Options to control who can view your resume – anyone on the Internet, only people with the link or just you.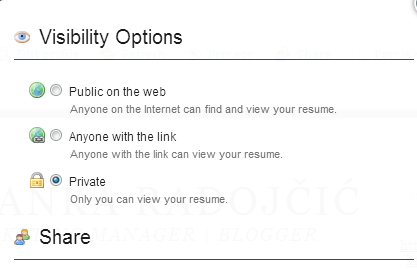 8. Preview your resume.
10. When you are happy with its contents and look, click the PDF/Print button to export your resume to PDF and create a printable version of your LinkedIn profile.

As you can see, the Resume Builder offers you the possibility to instantly share your profile by email or on social networks such as LinkedIn itself, Twitter and Facebook.
You can create multiple resumes from your LinkedIn profile and manage them. This is very useful because creating a unique resumes for every job or business opportunity is often recommended by career experts. Each opportunity is unique, so your resume should be as well. Sometimes you will need to show off and highlight your experience and skills, other times education and projects or publications.
This tool provided by LinkedIn allows you to easily and quickly manage your professional profile and make the most of opportunities in order to advance your career and business.
Once you're done with managing your PDF resumes, don't forget to navigate to the top right of the page and sign out from the PDF resume creation tool.
Another simple and not as customizable way to export your LinkedIn profile to PDF is to login to your account, click on Profile →  Edit Profile →  View button and choose Export as PDF. Linkedin will automatically generate your PDF file and offer to download it and save on your computer.