So you've heard about this thing called Twitter. As much as you try, you can't avoid it. It's everywhere on the Web.
And as a developer, you've probably tried it out, got hooked and became an official Twitter addict. But there's something missing—a feature you can't find; a convenience you need; a functionality you wish your Twitter tool had.
If only you could find a tool that had the features of one application and the functionalities of another, right? Why not develop your own mashup tool? Despite the many Twitter tools online, there's always room for another.
The trick is finding the right resources. Tech resources are the first part; finding the inspiration for your own tool is the second. To help, we've made up a collection of the most useful Twitter tutorials around and the most popular Twitter tools online.
Get inspired right here with a software development guide made especially for Twitter developers.
BEFORE YOU START: THE TWITTER DEVELOPER ESSENTIALS
It takes some inspiration, a bit of know-how and a few handy related tutorials along the way, but you also need the basics. Make sure you have these Twitter library resources handy before you start.
1) Twitter API Developers' Portal
2) Twittut—Twitter programming for dummies
3) Ruby Class for interacting with the Twitter API
4) Python-Twitter–A Python wrapper around the Twitter API
5) PHP Twitter wrapper class to interact with the Twitter API
6) JTwitter Java Library for working with the Twitter API
ACCOUNT CREATION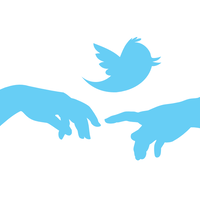 Keeping updated on friends, personal branding, passing on information—for whatever reason they're made, Twitter accounts are a hot commodity, high in demand. However, the Twitter backgrounds and colours they provide users with can leave you with a LOT of room for improvement.
With the Twitter API handy and your favourite developer tools though, you can start developing tools that'll personalize Twitter accounts even further than Twitter itself will let you.
These tools and tutorials on account creation and customization are just a starting point for what you can do with username tools, background customization tools, and icons, images and buttons.
Username Lookup Tools
If you're looking to create more than one account, be warned: it can be difficult to come up with a user name that you like and that's available. Make it easier for yourself and test out a few of these tools.
Is your desired Twitter username taken? Twitter Counter offers a service to alert you as soon as that username becomes available again.
8) TweetClaims
This free online tool checks availability of up to 10 Twitter usernames. If you sign up for their free monitoring service, you will be notified when any of those usernames become available.
9) Tweexchange
Tweexchange lets you check availability of your username.
Backgrounds and Customization Tools
Customization tools are definitely in high demand. A few of the best online resources and tools might give you some ideas on a background idea or a background generation tool. Find out what these sites have to offer you.
10) Twitpaper.com
Twitpaper is the site to check if you want contemporary and cool Twitter backgrounds, themes and layouts.
11) Twitter Background Checker
To check if your Twitter background page works, a function like the one Twitter Background Checker has to offer is a great way to do so.
You want retro Twitter background? Or an artistic one? Maybe girlish? Or abstract? If you can`t decide, just visit this site with tons of free Twitter layouts and backgrounds and wear them all!
13) twitrounds
Users love to customize. Check out a number of free Twitter backgrounds that everyone's checking out.
Icons & Images & Buttons
Where would Twitter users be without the ability to click on a Twitter icon, button or image? Users love clean, easy to read and eye catching buttons. Try making yours just as cool as these ones.
14) Twitter Buttons
Are you a geek? A coffee lover? Or simply looking for cool and highly customized Follow me button? If your answer is yes, then don`t miss this site.
15) 31 Logos and Buttons For Twitter
Blog Marketing Web 2.0 et Techno may be a site completely in French, but you don't need a translation to appreciate the style of these buttons and logos.
16) Twitter My Site
It's a necessity to make it easy for people to follow you on Twitter, share a link or mention you. Do it with a button that you can easily customize here, ten simply copy and paste the code into the HTML of your website .
Tutorials, Tips and Tricks
Take a look at these related tutorials. Here's where you literally get to customize your own customization tools and ideas! They help you do exactly what they say they do.
17) Give A Personalized Touch to Your Twitter Page
18) Pixel Perfect Background Photoshop Template
19) Custom Twitter Backgrounds Tips for Better Readability
20) Build Your Own Social Home
21) GoDaddy Wants You to Go Twitter
SEARCH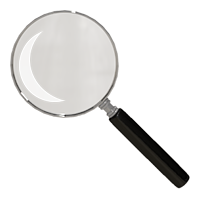 Once a Twitter account is up, the fun begins. Usually the next thing needed is to add people to the account, but that first involves searching for people, aka Followers. This is one of the major reasons why Twitter search engines and directories are popular Twitter tools. But with search engines and directories especially geared towards working with Twitter, users can find others conveniently. Here's a variety of online searching tools that can get you started on building your network quickly.
Tools for Finding People by Interest
These people finding tools are perhaps the best starting point as they can help tailor your following network immensely.
22) LoudTwitter
This tool is useful, especially for businesses, because it lets users discover tweets and therefore users based on specific terms or phrases.
23) Twiangulate
Users may find it tough to find people to follow. Twiangulate makes it easier by making suggestions on interesting people to follow.
24) Twtrland
Twtrland is a safe way to find people to follow on Twitter as it doesn't even require you to login with your Twitter credentials in order to browse its database.
25) Tweepz
Tweepz helps you discover interesting people on Twitter. They let you filter users by specific text in the bio (e.g. bio:"geek"), name, location, adjacent words (e.g. love NEAR Internet), words starting with and even forbidden term.
26) Justtweetit
Justtweetit is popular because it makes finding other Twitter users just like you as easy as choosing a category.
27) Who To Follow
Twitter provides suggestions based on who you follow and more. Here you can learn how to browse their suggestions.
Twitter Directories
Yet, sometimes, as a Twitter user, you aren't looking for an individual Twitter profile. Sometimes it's a company profile you're looking for. See how these Twitter directories can come in handy for you.
28) GovTwit
GovTwit, as the name suggests, is a directory of official government Twitter profiles around the world.
29) Twellow
The Yellow Pages of Twitter with all the same conveniences.
30) Twittaholic
This site is popular because it lets users find the top 1000 Twitter users and accounts easily—celebrities included.
31) WeFollow
The Twitter directory that lets you find popular Twitter profiles by tags.
32) Twibs
A Twitter directory designed for finding out which businesses are on Twitter.
33) Localtweeps
Localtweeps lets you find tweeps near you or in another geographical area. You can search the directory by ZIP code, city or keyword.
34) Chirp City
Another Twitter location based directory. However, it doesn't rely on ZIP code like most other geographic directories, but on the mention of a city name. Include the city name in one of your tweets and you'll be listed in the directory.
Search Engine
Each search engine in this section comes with its own special feature that makes searching for people and things on Twitter easy. Get some inspiration for a search engine that you can add to your own Twitter projects and tools.
35) Trendsmap
A real-time local Twitter trends search endine. You can check what's hot right now anywhere in the world.
36) Twitter Search
One of the most popular Twitter search engines that lets users see what's happening on Twitter.
37) Tweet Scan
Another great searching tool for Twitter. One special feature of TweeScan is that it notifies its users with email updates when their keywords come up on Twitter.
38) Twazzup
Its landing page may look simple and uneventful, but when a search word is typed in, Twazzup offers a lot to ensure users find what they need—popular links, real-time tweets, trendmakers and featured tweets.
Tutorials, Tips and Tricks
With the above searching tools, you may already have some ideas on what to add to your own. These additional tutorials provide you with easy instructions on a small range of things you can do to your own Twitter search engine.
39)  Official Twitter Search API Documentation
40)  Using the Twitter Search API
41)  Simple PHP Twitter Search Ready to use in your Web Projects
42)  Create Automated Tweet Searches
ADDING FOLLOWERS
Once a Twitter account is up, the fun begins. Usually the next thing needed is to add people to the account, but that first involves searching for people, aka Followers. This is one of the major reasons why Twitter search engines and directories are popular Twitter tools.
But with search engines and directories especially geared towards working with Twitter, users can find others conveniently. Here's a variety of online searching tools that can get you started on building your network quickly.
Tools for Screening Followers
On the Web, it's easy to be paranoid about the people in your immediate network. With dozens of followers, these tools can tell you which users to keep and which users to bypass. Trust us, it's necessary.
43) FollowerWonk
FollowerWonk lets you search Twitter biographies. Advanced search enables you to restrict results by locations, names, number of friends or followers. You can even compare two Twitter users.
44) Export.ly
Export.ly helps you to analyze your followers (or your competitors!) the way you want. This tool allows you to export the friends or followers of any Twitter account or Twitter list and get all the data in a spreadsheet.
45) Foller.me
According to the site, Foller.me "can provide you with the most detailed information about a specific Twitter user in the least amount of time!"
Tools for Mass Adding Followers
Adding a mass amount of followers isn't as hard as it sounds. There are a few tools that can turn the lengthy and time consuming task into a few clicks. Take a look.
46) 5minutesfame
5minutesfame is a free service that you can use to promote twitter account. All it takes is to enter your Twitter username as fast as you can. If you end up faster than others, you will be featured on this website for 5 minutes which should help you to get more followers.
47) TwitterAdder
Voted best Twitter adder software, Tweetadder is intended for users who want to "get more followers, instantly". It is a paid software, but you can try it for free.
48) LetUsFollow
LetUsFollow works on a simple method of exchanging followers based on credits. It is basically a "community driven by real people who follow you for virtual credits which in turn they use to get followers for their profile." You can target followers by location, interest, gender and age group.
Tutorials, Tips and Tricks
Do you still feel like something's missing? A few handy tutorials related to adding Followers might just be what you're looking for.
49) Getting number of Twitter followers with plain PHP
50) Automate linking to Twitter users
TWITTER MASS FOLLOWING TOOLS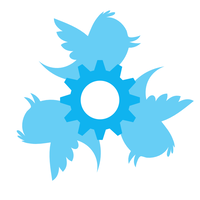 Twitter is all about up-to-the minute posts. It's great when you have a ton of followers that want to hear what's going on with you, but when you finally build up a network, you're then faced with the problem of able to follow all the people you've added.
Don't worry. You won't have to chain yourself to your desktop in order to update over 1,000 or more people. The right combination of mass managing and mass following tools can have you checking in on your Twitter account less than 5 times a day (less than 20 if you're a Twitter addict).
Here, we've got managing, tracking, monitoring and analyzing tools which can definitely make following 1,000 Twitter users manageable.
Managing your followers
Users always need a way of managing their followers whether it be a single user or 500, a few tools can make it easy to manage a large account.
51) TwitterLocal
TwitterLocal is an example of what Adobe AIR can do for Twitter. The app lets users filter Tweets by location.
52) Twitter Groups
Users can get easily connected with their groups by using Twitter Groups.
53) GroupTweet
Once a user creates a Twitter group, he can broadcast quick messages and updates to them instantly.
54) Twitter100
Twitter 100 makes it a bit easier to handle a number of followers. See up to 100 followers at a glance.
55) Twibes
Twibes helps you find friends and participate in the conversations you care about.
56) Tweetizen
A simple tool for dicovering tweets that matter to you.
Back To Top
Tracking Tools
Part of the problem with following a large number of people is being able to track things—tweets, URLs, replies, conversations. . . . The list goes on. If this sounds familiar, then this category is just the thing for you.
57) Tweetbeep
With Tweetbeep, users get to keep track of conversations that mention them with hourly updates thrown in.
58) TwitterCounter
Described as the Feedburner for Twitter, TwitterCounter shows you how many people are subscribed to you.
59) Tweetburner
This tool tracks the links users share on Twitter and Friendfeed.
60) Twitturly
Tweeturly  tracks and ranks what URLs people are talking about on Twitter.
61) tweetalarm
It is dubbed as a "Google alerts for Twitter". tweetalarm sends you email alerts when somebody tweets about your product, company or any other interest that you care about and want to track.
Back To Top
Monitoring Tools
Monitoring tools are must have in your Twitter toolbox. They make it easier for you to keep an eye on how things are going and in which direction they're headed, whether it be the latest trends or your closest followers.
62) TwitIQ
TwitIQ easily creates channels to monitor Twitter across multiple accounts. You can analyze Twitter updates in real time, monitor URL clicks and even track channels sydication.
63) Twitaholic
One of the most popular tools for tracking user rankings on Twitter.
64) Monitter
A Twitter monitor that lets you "monitter" Twitter for a set of keywords. It ultimately keeps watch on what people are saying.
65) TweetStats
TweetStats graphs a user's Twitter Stats including Tweets per hour, Tweets per month, Tweet timeline, reply statistics.
66) Alltop
Here's a great online aggregator news site that gives Twitter users a heads up on everything that's going on in the Twitter world.
Back To Top
Analyzing Tools
Twitter analyzing tools are another great way of staying on top of your account. But are you looking to analyze something specific in a certain way? Get some hints from the list below.
67) Twitter Grader
Users can analyze how their own Twitter account is doing, while keeping updated on the power and authority of their profile.
68) Timetweeting
Spending a lot of time on Twitter? Users can find out exactly how long have they spent tweeting with Timetweeting.
69) TweetReach
Find out how many people your tweets are reaching with this handy tool.
70) Twitalyzer
Twitalyzer evaluates a Twitter user's relative influence, signal-to-noise ratio, generosity, clout, and other useful measures of success in social media.
71) Tweet Cloud
TweetCloud creates a tag cloud of a user's tweets to give you insight into the content of their tweets. Good evaluation tool when you are making decision weather "to follow or not to follow" someone on Twitter.
Tutorials Tips and Tricks
When you need help, look to a few of these tutorials that can help point you in the right direction
72) Twitter Followers Counter Tutorial
73) Set and Retrieve Twitter user status
74) How to Make a Unique Website for your Twitter updates
75) Twitter: Send Message From a PHP page using Twitter API
76) Twitter CLI