How to Convert CHM to PDF
Everyone needs help with their favourite application every now and again. When faced with technical problems or looming questions, you would naturally turn to help files for assistance.
Help Files usually come in the form of well-structured, easy-to-follow how-to topics in the CHM format. By clicking on a topic, you are transferred to a document with instructions or tips to help you with a certain task. At the end of each text, there is usually a list of related topics that also open up into other Help Files.
Each Help File is accompanied by an index, a list of contents, and a search engine for finding specific topics.
Like with most digital documents, you may want to save the Help File for future reference or for offline reading later on. Unfortunately, there is no Save option. You can, however, save the information and formatting by converting your Help File into the PDF format. If you have Adobe Acrobat 9 Pro installed, you already have a basic CHM to PDF converter.
To convert CHM files to PDF:
Open the Help File you wish to convert.

Select Print form the main toolbar.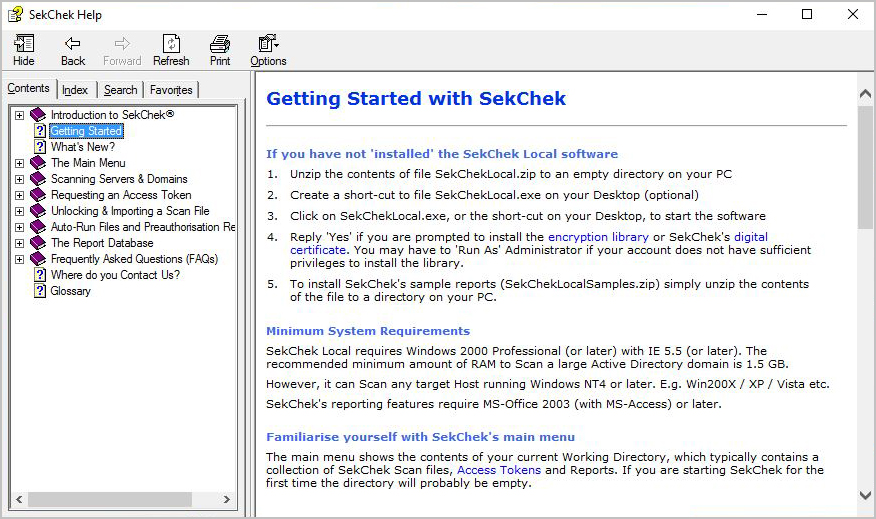 In the Print Topics dialogue box choose whether you would like to print the selected topic or the selected heading and all subtopics.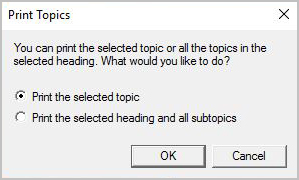 In the printing options, choose Adobe PDF as your output device.
Once you select Print, the Save As dialogue box will pop up and you can save your new PDF file.
Keep in mind, however, that once converted by using the print tool, the new PDF will not carry the hyperlinks listed in the original file. To preserve hyperlinks, you will need to search online for a specialized CHM to PDF converter.