How to Convert PDF to DOCX
The new Microsoft Word file format, .docx, was designed by Microsoft as a default format for its new Microsoft Office 2007 suite. However, despite the popularity of Office 2007 applications, the format has been slow to catch on, and instead, has provided numerous compatibility issues with previous Office versions.
Consequently, PDF users have tried to find a direct PDF to docx converter for better compatibility. While a direct PDF to docx converter is hard to find, there are solutions to work around it. Here is one way you can convert to docx from the PDF by using Adobe Acrobat 9 Pro and Microsoft Word 2007.
To convert a PDF to DOCX free:
Convert the PDF file to Microsoft Word (.doc) first. Do this by using the Export tool in Adobe Acrobat 9 Pro.

Open or download the PDF file you wish to convert.

Select Export from the File menu and select Word Document. Choose a location to save your file

To finish your process:
Convert to DOCX.

In MS Office 2007, open the Word (.doc) file you just saved.

Then choose Save As from the Office Button in the left hand corner of your window. Select Word Document from the file format list. Then save your file in a location on your computer.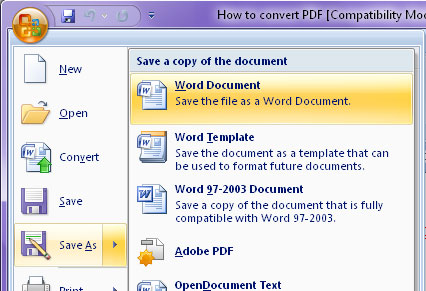 Your file will be saved as a 'Word Document' (.docx) format.

To distinguish between both files, you can rename your new file or save it in an alternative location.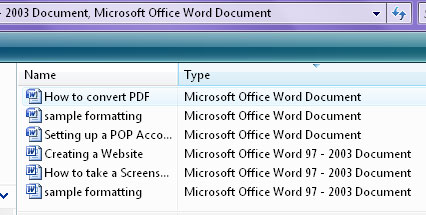 img class=