How to Convert ODT to PDF
Face it. One of the best practices you can follow in the work place is to have an alternative to the programs you use everyday. For Microsoft Office, the most popular and free alternative is the OpenOffice.org suite. It comes with programs that are used to create presentations, spreadsheets, and text documents with Draw, Calc, and Writer respectively.
While similar to Office files in purpose and function, these OpenOffice formats have different file extensions that can generate compatibility issues. OpenOffice Writer, for instance, creates documents with an .odt extension that not everyone may be able to open. The solution: convert ODT to PDF.
To get your files from ODT to PDF in OpenOffice Writer:
Open the ODT file you wish to convert.

Choose Export As PDF from the File menu.
Enter a file name and save your new file. Make sure your file format field reads PDF-Portable Document Format (.pdf).

Next, choose from the options available to format and convert your content. You can choose to set,

A) General options for compression, page range, and PDF elements.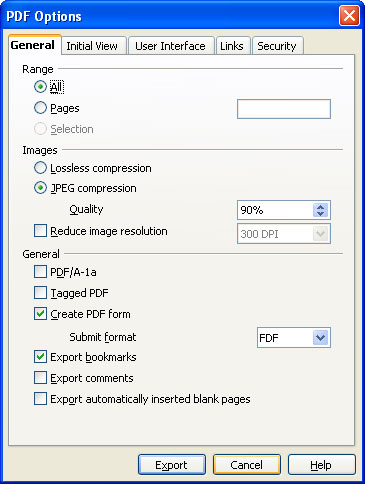 B) Initial View options for saving default pane, magnification and page layout settings.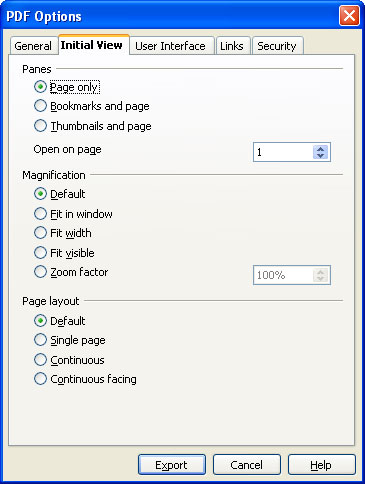 C) User Interface options for easy navigation settings.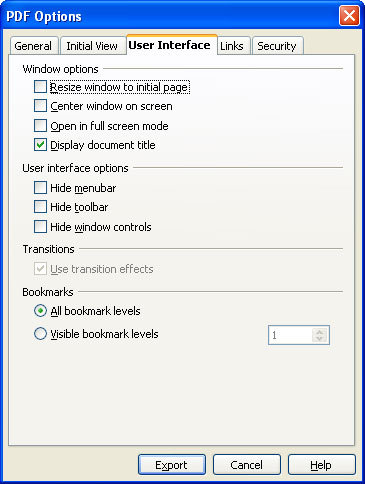 D) Links options to specify your file's behaviour when dealing with links.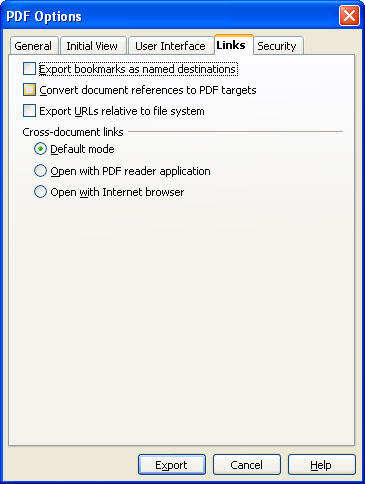 E) Security options for securing user interaction with the file itself.

After setting your PDF options, click on Export.
The best part about exporting ODT OpenOffice documents to PDF is that you can do it with just a few clicks.