How to Delete PDF Pages
In most cases, PDF files contain a large amount of redundant pages, pages which are useless and only add to the PDF bloat. It is not uncommon.
In fact, there are options you can try to make big changes to your PDF file size and content. You can, for instance, delete a page or a group of pages from a PDF file. Here are two easy methods.
To delete PDF pages by using the Delete command in Adobe Acrobat:
Open your PDF file in Adobe Acrobat 9 Pro.

Choose Delete Pages from the Options button in the Page Navigation panel.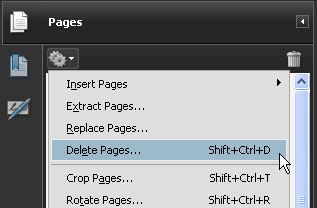 Choose your pages or enter in a page range. Note that you cannot delete all of your pages. One page must always remain in the document.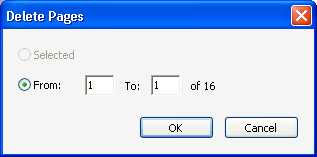 To delete non-contiguous and multiple PDF pages, use the thumbnails view:
In the pages panel to the left hand side of the document, select a page or select the group of pages you would like to delete. You can select more than one page by drawing a rectangle around the group.

Delete the pages by using the Delete key on your keyboard or by selecting the trash icon in the top left hand corner of the pages panel.

After you delete multiple PDF pages, your PDF file size will change significantly. You may want to optimize on this by using the Reduce File Size option. By doing this, you can rename your modified file and save the file with an even smaller and efficient file size.