Convert PDF to Excel
and much, much more
Convert PDF tables into formatted MS Excel (.xls, .xlsx) spreadsheets for easy data analysis.
Download Now
The ONLY PDF Tool You'll Ever Need
Free Trial
Key Product Features
Convert PDF to Microsoft Word, Excel, Publisher and PowerPoint (.ppt, .pptx).
Create PDF from any printable Windows Program.
Use OCR to extract text from scanned PDF.
Included PDF Viewer.
New PDF to Excel custom-built conversion. New PDF to AutoCAD conversion.
PDF to Excel Features
Analyze PDF tables in MS Excel spreadsheets
Column and row data of PDF tables are preserved Within MS Excel
Convert your MS Excel spreadsheet back to PDF when you are finished with your analysis and changes in Excel.
See it in Action: 3 Easy Steps to Convert PDF to XLS
Step 2: Select Conversion
Step 3: View Output as XLS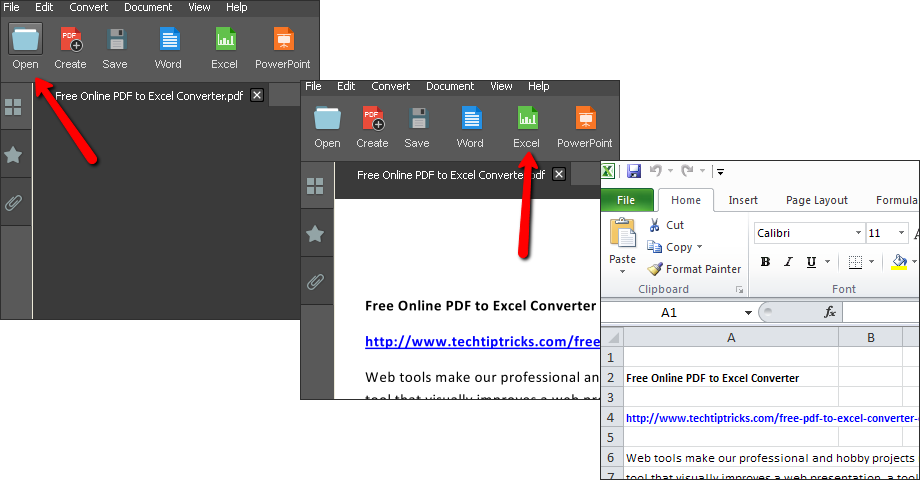 More About PDF Converter Elite 5
Create
and secure PDF documents from virtually any printable MS Windows program imaginable.
Convert
your PDF documents into more useable formats, including Word, Excel, PowerPoint and much more.
Manage
your PDF documents. Modify your documents according to your needs by rotating, scaling, removing pages, and much more.
Software Requirements:
Windows:
10®, 8.1®, 8®, 7®, Vista®, 2008®, XP®, 2003, 32-bit or 64-bit edition
Other:
MS Office (Word, Excel, PowerPoint, Publisher) 2003 and newer
Hardware Requirements:
Processor:
x86 architecture
Storage:
150 MB of available hard disk space
Memory:
512+ MB RAM (recommended)
Monitor:
1366 x768 screen resolution