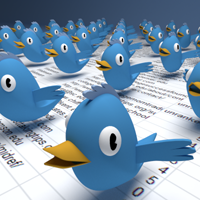 Social sites like Facebook, Twitter and LinkedIn have become prevalent in our personal and professional lives. When we want to reconnect with long lost childhood friends or follow world and business news as it happens, or find possible partners and suppliers for our business, we simply log into our account on the appropriate social network.
One great feature of social sites is that they also offer awesome learning opportunities for developing the users' professional skills. Ongoing learning and skill advancement is simply a must in today's business world, especially when it comes to improving one's computer skills. Most office productivity applications are frequently updated with additional, more powerful features and capabilities. But to be able to take advantage of these improvements, modern office worker needs to be in learning mode constantly.
One of the most advanced and popular office applications today is certainly Microsoft's spreadsheet program, Excel. True MS Excel masters are always in demand. There are many great MS Excel tutorials and manuals, many of them are even offered for free on the Internet. But, if you are not a fan of thick books or you are simply a Twitter addict, why not use that site to learn Excel skills and knowledge?
Here is a list of some great Twitter users who tweet beginner and power user MS Excel tips and tricks: