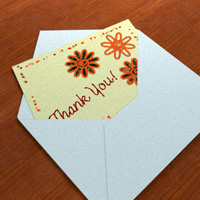 Microsoft makes it easy for users of their Office suite to create all sorts of documents and cards by providing a myriad of pre-designed themed templates. You don't need any design skills, talent or experience to make beautiful business cards, flyers, invitations or thank you notes for miscellaneous occasions. Creating captivating thank you cards in MS Word 2010 is as easy and quick as creating any other Word document.
Here's how to create thank you cards
1) Open a new MS Word 2010 document.
2) Click on the File ribbon and then select New. Once you do that, the Word will present you with a plethora of MS Office templates.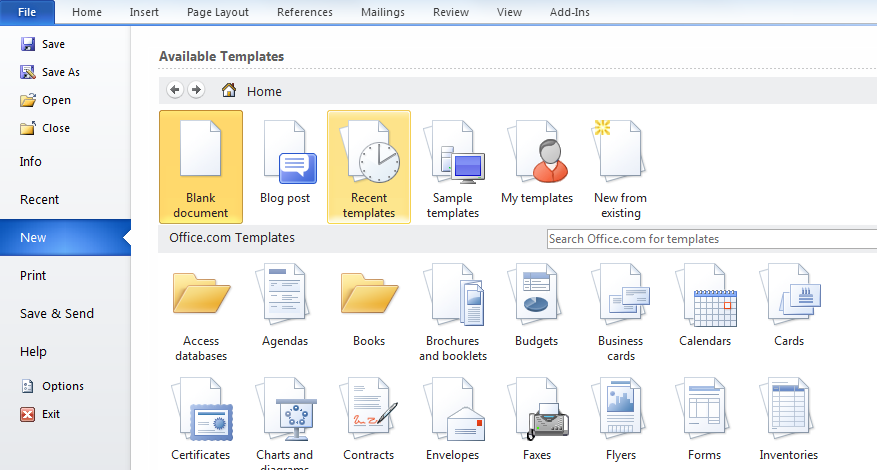 You will find there, for example, pre-made templates for creating brochures and booklets, budgets, lists and to-do checklists, inventories, forms, letterheads, resumes, and much more.
Read moreHow to Create Thank You Cards with Microsoft Word 2010