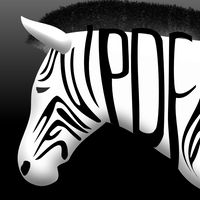 Most of us usually make visually appealing, color PDFs when creating image and graphic-rich documents.  However, printing color PDFs with lots of charts, graphs, clipart and other imagery can be pretty expensive.  The expense of color printing is the reason why many businesses and individual users may choose to print black and white PDF files. To do so you need to convert PDF to black and white.
Take multi-colored AutoCAD drawings, for example. It is possible to create a PDF directly from AutoCAD for free if you install and use Free PDF Creator.
But, this feature-rich free software for printing and converting documents to PDF also allows you to customize the settings to fit your particular needs at any time. This also includes printing black and white PDFs from not only AutoCAD, but also any Windows application that allows you to print.
So if you occasionally need to create a monochrome PDF file, follow these simple steps: Continue reading >>