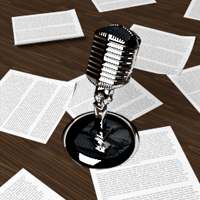 Here at PDFConverter.com, we specialize in providing both free and affordable professional document conversions to and from PDF. Thanks to Optical Character Recognition Technology, our PDF Converter Elite 3 also offers the capability to extract text from scanned and image documents and turn the text into usable and editable MS Word documents or Excel spreadsheets. With this technology, we are able to offer pretty powerful tools for manipulating and managing text documents in order to increase productivity and save time.
However, time is scarce these days and people are always on the go. The way we create and use documents is changing. For example, after hours of staring at a computer, tablet or smartphone screen, people often feel eyestrain and prefer listening to their PDFs and other documents rather than reading them. That is why some time ago we blogged about free solutions for converting text to audio.
However convenient this may be, many business people and office administrators who regularly create lots of documents and write numerous business emails and memos probably prefer dictating over typing. But not everyone has the opportunity to dictate their documents and communications to someone else who will write their words down and format accordingly. Thankfully, technology is advancing and trying to accommodate the needs of business professionals and computer users.
As a result of technology advances, today we have speech to text service providers.