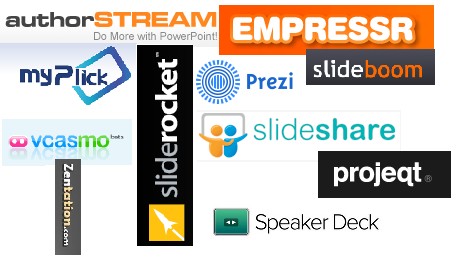 SlideShare is the world's largest and leading online community for hosting, discovering and sharing presentations. It is safe to say that SlideShare has become a must-have tool in every presenter's toolbox today. Business professionals, teachers, public speakers and students alike often use it to find inspiration and ideas, learn or present their own work here. However, SlideShare is not the only website that specializes in hosting and sharing presentations. There are other great, high-quality sites, SlideShare alternatives that let you upload, host and create or discover great presentations and slideshows shared by other presenters.
1. AuthorStream –  a free platform for uploading, hosting and sharing PowerPoint presentations online. It has a pretty large user base and helps you discover great presentations in various categories. Some of the categories are business and finance, education, product manuals, science, technology, and many others.
2. Moovly  – With Moovly you can create, change and freely share your videos with no hustle. The Moovly library includes thousands of videos and images you can download without any limit. It's one of the best online video animation software you can find online.