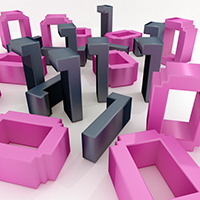 One of the first things people learn, before learning to properly speak and count, is to recognize and categorize objects by color, size and shape. This is probably the main explanation of the explosion and huge popularity of different data visualization trends on the Internet in the past few years. But not so many people actually know how to visualize data.
Data analysts, researchers, statisticians, finance professionals, students –  basically everyone who works with data and needs to create all sorts of reports which they share with their stakeholders – have benefited greatly from this popular visual data trend.
Reports that were previously boring, dry and in many cases difficult to grasp because of too many numbers, calculations and sentences with dense terminology, can now be viewed in attractive visual forms.
How to visualize Data Reports easily
Thanks to the Internet and many wonderful online and desktop tools, it is so much easier to learn how to visualize complex information and data in a way that will help people not only understand it, but also enjoy viewing it.
Today we are recommending seven different ways how to visualize data in an appealing and effective visual form.