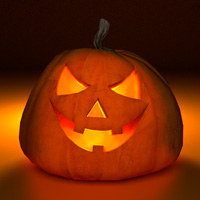 Halloween is one of the most entertaining holidays in the year, when ghosts, spiders and other scary motifs decorate our home and inspire our wardrobe. When we go to a Halloween party we get to eat a lot of candy in the trick 'n' treat tradition.
On October 31 many people organize costume parties and people get dressed up as goblins, witches, vampires or some other scary creature that no one has yet thought of.
If you are hosting a Halloween party this year, we'd like to give you some last-minute advice on how to invite people to your fun event. Everyone loves receiving original invitations and since we only have one day left, this will be a very quick and easy tip on how to create stylish party invitations for your guests in a snap! If you are a Microsoft Office user, you may want to know that you can create fun invitations in MS Word without any drawing or designing skills at all, using professional predesigned templates. And here's how!
Read moreHow to Create Halloween Party Invitations in Microsoft Word