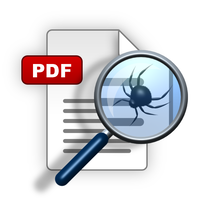 Microsoft Publisher is a desktop publishing application that is included in some editions of Microsoft Office suite. It is not as popular and used as core Office applications like Word, Excel and PowerPoint. However, there are still quite a few users who consider it to be a simple way to create high-quality, professional looking and stylish publications.
So, it is safe to say that you're likely to encounter .PUB and .PUBX files, especially if you are in the business of printing, publishing or simply reviewing and approving business publications like brochures, flyers, monthly company magazines and event resources. As Microsoft Publisher is included in more expensive Office suite editions, chances are you don't have the right edition, even if you use MS Office suite. And, of course, it is quite possible that you are using on your Windows machine a completely different office productivity suite – LibreOffice, OpenOffice or Google Drive. So, there is really no out of the box way to open and view, let alone edit, that .PUB or .PUBX file with it being installed on your machine, because Microsoft doesn't provide free viewer for Publisher formats even though it offers freely viewers for Word, Excel and  PowerPoint.
Then how can you view and edit that pesky .PUB file without appropriate Microsoft Office edition installed on your MS Windows machine?
Well, there is a workaround and a quick way to view the .PUB. And it's free!