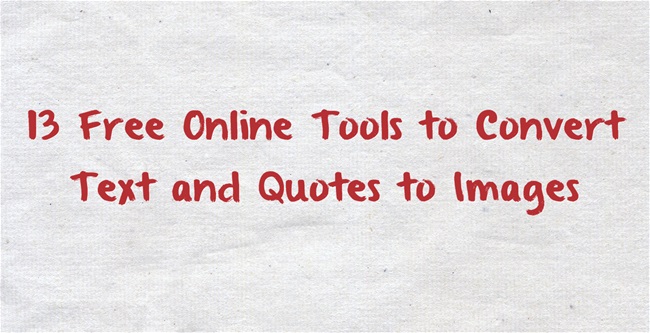 Beautiful and appealing images and graphics can liven up any document, report, presentation, lesson or book. Graphics, photos, charts and other imagery are important not only because of their aesthetic aspect, but also because they help us convey our message more clearly, learn and grasp new concepts more easily quickly, and easily understand business and financial data better. One of the best indicators of how visual presentations of words are important in our lives is the ubiquitous popularity of image sayings, quotes and other text pictures on social web sites.
Text pictures simply grab people's attention, just like nice charts and graphs work better for presenting financial and numerical data. They can be used not only on the web, but also in business or school presentations, documents or ebooks. If you think beautiful text pictures are difficult to create if you have no designing skills, this might be true. However, there are many text to image converters that can make up for your lack of design prowess. All you need are basic Internet skills, text to convert to images, and some time to test and choose your favourite tools from this list of free online apps for creating text pictures that the PDFConverter.com team has put up for you.
1. Quozio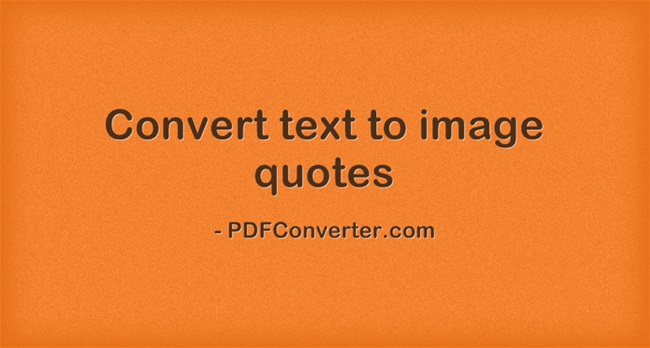 Quozio lets you quickly and easily convert a text quote to an image. All you need to do is type in or paste the text you want converted to image in the field Enter your quote…. and the name of the author in the Who said it field. Click the Go button and choose among 28 styles for your text picture. You can download the text picture to your computer and share it on social networks as well. Quozio additionally offers the option of creating a free Quozio user account, or you can log in with a personal Facebook account. If you do that, you will be able to save your text pictures in your account by clicking the Keep button or by sending them directly to your Facebook album of choice.
2. tagxedo
As a word cloud with style, Tagxedo can turn any letters, words, news articles, slogans, quotes or speeches into visually stunning and eye-catching word clouds. With this tool, you can choose a variety of interesting fonts font and customize color, shape, and size to get those amazing images. Also, there is a possibility to share and even save your work for further printing. It's a fun and exciting process that you will enjoy for sure.