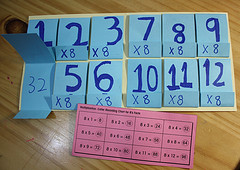 Good teachers are always striving to make their lessons and subject matter more fun, interesting and easy to learn.
One of the most dreaded school subjects for many children is math. Most math teachers have a hard time getting their pupils and students interested in this subject. However, math educators of modern, digital age have a huge advantage over their colleagues who taught children in the age before Internet and advanced technology.There are so many tools and websites today that offer free math worksheets to make math entertaining and easy to grasp. For example, colorful worksheets, flash cards, games, and more visual and other aids.
One such tool that many educators have sitting on their computers is Microsoft Office. Although Word, Excel, PowerPoint or OneNote may not be the top choice that comes to mind when you need to prepare math learning materials, Microsoft Office provides free math worksheets that you can use for quick preparation of fun math aids. Unlike traditional math assignments that often seemed scary and too challenging for students, these templates can help you make the challenge look like a game, and we all know that learning through game is the quickest way to learn.
Here are free math worksheets that you can find in MS Office. You can access and adapt them to your needs.  Continue reading >>