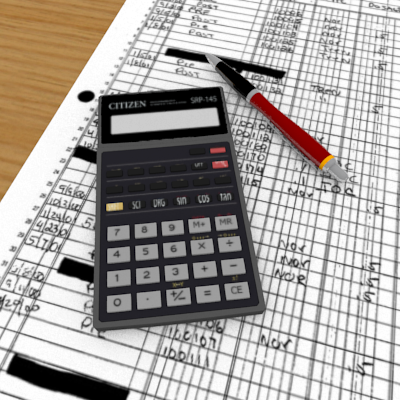 There's so much effort that needs to be put into running a small business that you might not have time to manage your finances efficiently if you are not familiar with accounting. Fortunately, there are a lot of applications that can help you out and make the entire process easy enough for even laypersons to handle. If you are looking to save some additional money by not involving a professional accountant in your business dealings, here are some excellent apps that can help you do it on your own.
1. Less Accounting

Less accounting is the perfect accounting solution for growing companies. Its very slick and intuitive interface makes it easy to keep up with bookkeeping tasks. Whether you need your business expenses categorized or recorded, you will surely have less accounting work to do thanks to this app. You can easily see who owes you money and you can also track your payments. This cloud-based application has a 7-day free trial under the condition that you delete your account after that period, otherwise you will be charged for it.
2. Outright

If you want to organize your small business finances all in one place, Outright is the right choice for you. This free accounting software can keep your books on track, no matter what operating system you use. Outright puts all your transactions in one place and sorts income from expenses. What is interesting about it is that you can connect it to other services that offer small-business tools.
3. Quick Books Online

With the 30-day free trial and 60-day money back guarantee, Quick Books Online attracts a lot of attention. You can track your incoming and upcoming expenses, outstanding invoices – paid or unpaid, written and received checks. In just one click, you can get more than 60 business reports. Its extensive list of features gives you a lot of options for customizing your accounting methods.
4. Clear Books

Clear Books is an online accounting system for small business owners with an aim to free up your time so that you can focus on other aspects of your business. This ICB-accredited software also offers a 30-day free trial on every plan. Using Clear Books allow you to make sure that you are not overstretching your finances. Not only can you view your monthly cash inflows and outflows, but you can also view the financial overview of your business on a monthly basis. What's more, there is a multi-currency option that allows you to set up your account in the home currency of your choice and create bank accounts, invoices and bills in multiple currencies.
5. Wave Apps

Wave is a perfect companion to non-accountants. The possibility to do real accounting with no accounting knowledge makes this service very distinctive. Processing transactions without manual entry, creating invoices (unlimited) and generating professional reports are the main features of this application.
Once you choose an appropriate application, your accounting tasks will be done quickly and effortlessly. You don't need to be an accounting expert to have your small business finances managed.