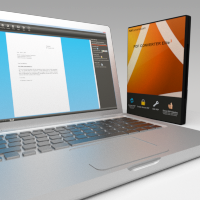 If you are a writer, then you probably already know that converting your manuscripts to PDF is one of the best ways to archive and save your written documents, thanks to the numerous benefits of the PDF file format. It is a universal format that presents your work accurately on any and every possible platform. PDF is also a very popular electronic book format, which can easily be converted to other popular ebook formats like .epub and .mobi, or even to audio formats.
One of the most notable features of the PDF is that it is free – there are many free desktop and online PDF creation apps, such as the FreePDF Creator or Create PDF free. But as a professional writer or content creator, you will often need more robust PDF management software that will enable you to easily prepare your PDFs for online or offline publishing or distribution, modify archived work, or make sure that your manuscripts are well-protected from theft. That is where PDF Converter Elite, as a comprehensive and powerful PDF management solution, comes in. If you don't know how PDF Converter Elite can help you, here are five great reasons to download the trial version and use it completely free for 14 days:
1. Create PDF eBooks & eBooklets
PDF Converter Elite enables you to easily and quickly create professionally looking PDF eBooks and eBooklets. All you need to do is to create a PDF from your manuscript or open the previously created PDF document in PCE 3. Then choose the Create booklet option from the Create menu. The Create booklet dialog offers many options for creating absolutely unique and dazzling booklets. Choose among over 30 paper sizes, along with paper orientation, scaling options, margins, binding type and bleed allowance, and with just a few clicks of a mouse, create captivating PDF booklets ready for distribution or printing.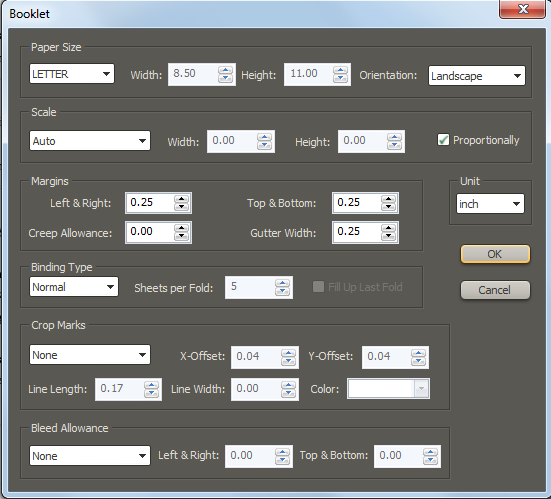 2. Protect Your Work and Manuscripts
It is necessary to protect your work, especially if you are distributing and sharing it online. PDF Converter Elite 3 offers an advanced set of features for securing and protecting your documents.  Not only can you secure your manuscripts and ebooks with passwords and 128-bit encryption, but you can also protect documents by adding watermark image or watermark text, which will make sure that no one will be able to take your work and try to pass it off as their own.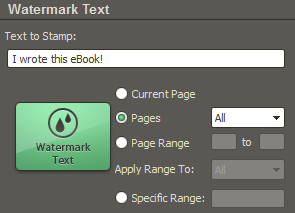 3. Edit Your PDF eBooks Easily
Have you published a PDF ebook, script, article or any other document, deemed it perfect, archived it and then simply deleted the editable version of your writing because you thought there is nothing more to add or modify? Chances are it did, but don't worry. Another great thing about PDF Converter Elite 3 is that you can not only create PDFs with it, but turn your PDFs into editable Microsoft Office or other document formats in order to rework and improve them as well.
PCE 3 also enables you to edit the PDF document itself thanks to its comprehensive editing capabilities. Add bookmarks to you writing, merge multiple articles and documents into a PDF, extract pages, add attachments and more.
Most writers will probably know how to appreciate the ability to add not one but three kinds of bookmarks to their PDFs:
– a link to another page in the document,
– a link to a webpage, and
– a bookmark that opens another document upon activation.
4. Convert your eBooks and PDFs into web-pages
PDF Converter Elite 3 allows you to publish your work on the Internet with just one click of the mouse. Take your PDF or ebook files and convert them to HTML in a matter of seconds by choosing the PDF to HTML option in PDF Converter Elite. It will write the HTML code for your article, blog posts, or any other piece of written content.
5. Turn PDFs into compelling publications
The visual aspect has always played an important role in the world of publishing, especially when it comes to writing and publishing promotional materials such as bulletins, brochures, or email newsletters. One of the best known software applications for creating professional looking publications is Microsoft Publisher.
PCE 3 allows you to turn your PDFs into .pub files and create from them eye-catching marketing materials, greeting cards and other publications.
These features really only scratch the surface of what PDF Converter 3 Elite can do for you, and now is a better time than ever to download it free and uncover even more ways that it can help you out in your everyday writing and publishing activities.