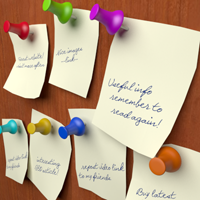 It is practically unimaginable to conduct any kind of research without the Internet these days. No matter if you are a student, educator, professional researcher, or simply a curious person, when you want to explore a certain subject chances are you will start your research on the World Wide Web. As far as we know, the Web is the best source of information on a wide range of topics.  Actually, you will most likely come across tons of great resources and materials that you can use for your project, paper, presentation, report or anything else.
However great and awesome it is, you will need to learn how to annotate all these amazing web pages in order to properly manage and moderate your research. Thankfully, there are numerous web applications that will enable you to add notes to web pages and much, much more. Today we share with you seven great apps for annotating the web and managing information online.
1. ZOTERO
Zotero is a free tool that can help you collect, organize and edit your research sources. As a personal research assistant, it allows you to share your research and add content with a single click, directly to your library. As the tool supports thousands of sites, you can easily add PDFs, audio, images, and video files, and basically anything else.
The tool also organizes your research into collections, something similar to playlists, where you can name, add numbers or organized them however you like.
If you wish to create footnotes, citations and more, Zotero will, in no time, help you do that so you can concentrate on more relevant work. It can also automatically synchronize your data across as many devices as you use so you are able to add to your research library on your home computer or organize your collections right within your mobile device.
2. Diigo

Diigo is a very well-known digital information management tool. It is great for both personal research and as a collaborative tool. It allows you to collect, bookmark, tag, annotate, and highlight web-pages. Diigo is praised as being a must-have tool for educators. This service provides a solid platform for collaborative research and sharing findings, relevant resources and brainstorming.
3. Bounce
Bounce gives you the ability to grab a screenshot of a web page or upload an image and then add as many notes as you want to it. You can save your annotated screenshot of a web page and then share it with others via direct link, Twitter or Facebook.
4. sticky notes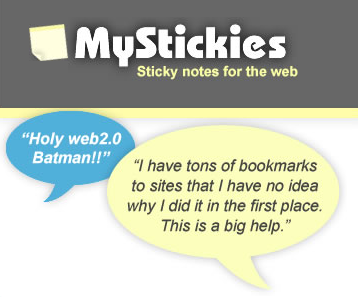 Evernote Sticky Notes is a Google Chrome addon that allows you to put a sticky note on any page opened in your browser. The next time you open the same web page, your note will still be there. No wonder then that Stickies is dubbed "bookmarks on steroids" – how often do we bookmark a page because we find something important to us on it, but the next time we visit it we don't know what it was? Well, with Stickies it is possible to mark up that page and personalize it for future use.
5. Note Anywhere
Note Anywhere  is a Google Chrome extension that allows you to annotate any web page, any on the page. The notes that you make on a given web page get saved in real time and are automatically loaded the next time you visit the page. Additional handy features include the options to change the style of notes and view a summary of created notes.
6. Bea Note
BeaNote is a Chrome extension for adding notes, creating sticky notes and highlighting text or images on the web. It is very easy to use, you can even change the color of the highlight and manage your notes on the dashboard.
7. Screen Draw
Screen Draw is one more handy extension for Mozilla Firefox buffs. It lets you type text or draw over the top of any page in any color and size and then save what you have done as an image file.
Feel free to try out these seven tools learn how to annotate web pages. Make sure you pick the one that will take your research efforts to the most professional level possible.