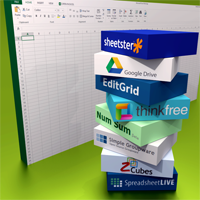 Office Web Apps are a great solution for business professionals and individuals who work with Office documents and often need to share them with other people – colleagues, bosses, professors or clients.
MS Excel Web App is a very popular Office Web Apps feature that lets users create, share, edit and collaborate on spreadsheets online. This option allows collaboration in real time where users can see who is working on the same spreadsheet and what they are inputting at the moment.
The major benefit of this web-based app is that it saves users' time and simplifies the process of sharing. Instead of sending an attached document vie email to a third party and waiting to receive a corrected version, people can instantly share documents online and work on them simultaneously.
However, not everyone uses Microsoft Suite and Office Web Apps. Fortunately, Internet offers a variety of excellent free Excel alternatives and today we'll cover eight of them that come highly recommended by tech experts. Very importantly, all of these apps are free.
Free Excel Spreadsheet Tools
1) Google Spreadsheets
Google Spreadsheets is probably the most popular and frequently used service for creating and sharing spreadsheets online. In order to use it, you need to create a free Google account (if you don't already have it) which will only take a few minutes of your time, after which you are ready to start creating, sharing and collaborating on spreadsheets, charts, graphs, pivot table reports, forms and much more.
2) ThinkFree
ThinkFree is similar to Google Drive in that it also enables you to create and share different types of documents free of charge.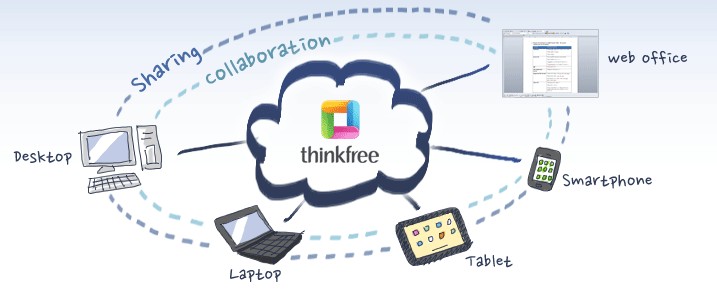 Its three main types of programs are Write, Calc and Show which are compatible with many similar office programs. Tending to the growing population of smartphone users, ThinkFree also created a very useful ThinkFree Mobile service. People who are often traveling and cell phones are their only way to follow up on their work can also look up these other useful alternative spreadsheet apps for Android.
3) EditGrid
EditGrid has a rich set of options that are appealing to more demanding users. It has a large collection of already created spreadsheets that people can go to for ideas, it connects you with live data sources, allows you to embed charts to a blog or website and has many advanced spreadsheet editing features.
4) ZOHO
Zoho web app offers both free and paid online services. With Zoho app you can analyze your business reports and create spreadsheet reports online.   
5) livedocuments
Live Documents is easier than Excel and it has a few unique offers to make. You can make embed tables and charts for your blog. There is a cell history report so you can track the changings made in your cell. What is more, multiple users can make edits simultaneously. This free Excel spreadsheet tool has an option to set up alerts so you are notified when your co-workers make changes to the document.
6) ZCubes Calci
ZCubes Calci is a very advanced calculation engine that offers several less frequent spreadsheet options, like 3D graphs, integration with drawing and painting tools, integration with presentation slides, drawing over the spreadsheet function, etc.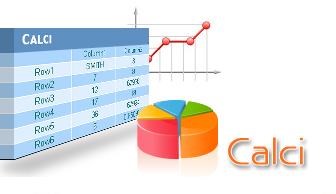 7) Simple Spreadsheet
Simple Spreadsheet is another spreadsheet application similar to Excel Web App. It is written in Javascript, PHP, CSS and HTML and uses Javascript for its data format.
8) Num Sum
Num Sum doesn't offer as many options as Google Drive or EditGrid, but it is appealing to users who are looking for simple and quick document sharing. You need to sign up if you want to edit and share your work. However, registration is not necessary if you only want to look at other people's charts and lists, provided they allow public viewing. Num Sum also offers a nice "tag" feature that helps you better organize your documents.