Are you preparing to travel this holiday season and discover new places? Do you have a lot of business trips booked for this year? Maybe you are already looking forward to the summer and planning a great warm-weather getaway. No matter where you plan to travel to, being prepared and knowledgeable about the destination is always important. One of the most useful travel accessories is certainly a knowledgeable and thorough travel guide.
Here are some sites that offer not only fantastic, but also completely free, travel guides that you can download in the convenient PDF format and take with you wherever you need or want to go.
This site offers well over 400 completely free travel guides that will help you find your way around any city like Barcelona, Cairo, Rio de Janeiro or any country as a whole for that matter. Are you planning a romantic getaway to a beautiful island such as Zakynthos or Bali? There's a free PDF guide for it! And for skiing fans – find guides for some of the most popular ski resorts in Europe. These guides give you great tips for anything you need, whether you are looking to eat in a nice restaurant, go sightseeing, or have a good time at the hottest bars and clubs.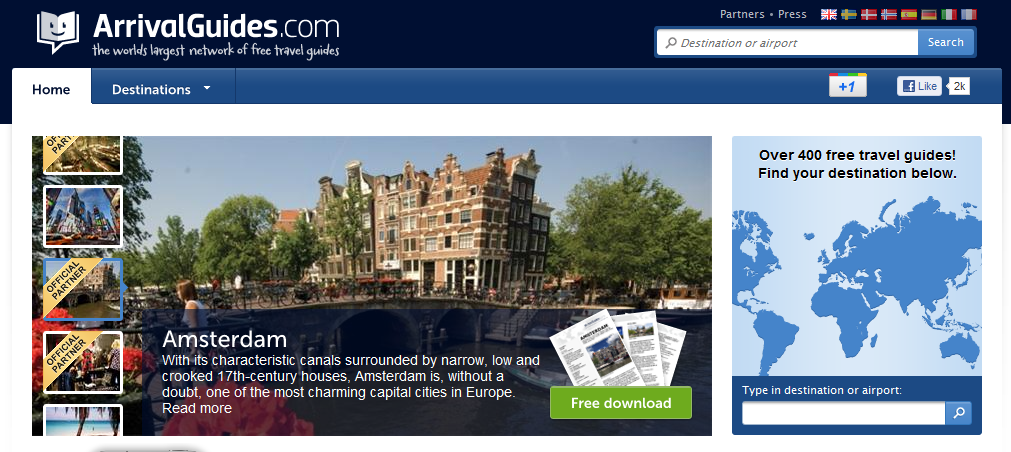 This site specializes in creating travel guides for European cities. Their downloadable PDF guides are very meticulously written and thorough. In your pocket is a must destination for business travelers who might be travelling to some of smaller cities in Central and Easter Europe and need a guide travel guide for these more obscure destinations.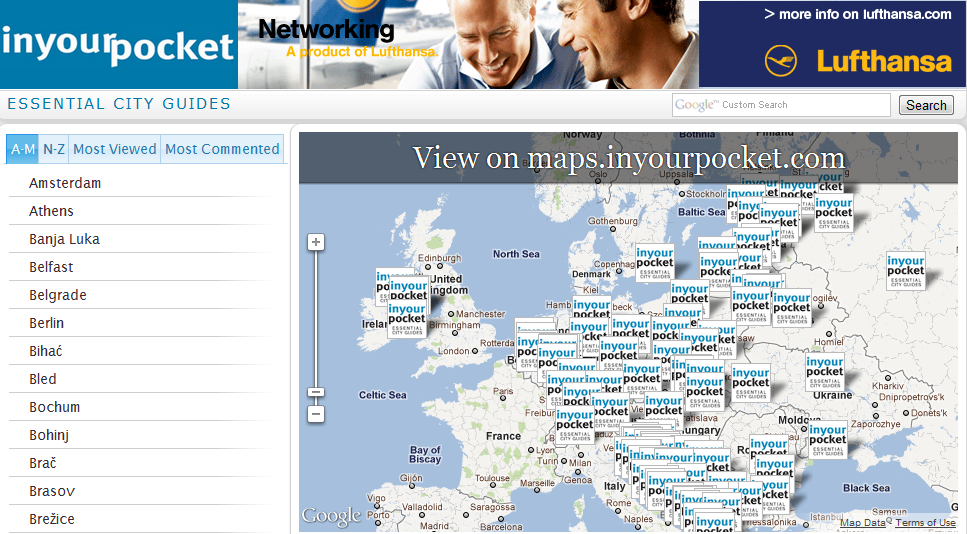 This site obviously understands the needs of people who travel around the world, especially backpackers and adventurous travelers who would rather discover cities on their own instead of going on an organized tour of any particular place. If you are already carrying a lot of stuff on your back, there's no need to carry around heavy guide books too. Download their PDF pocket guides and have all of the information on your phone or laptop whenever you need it.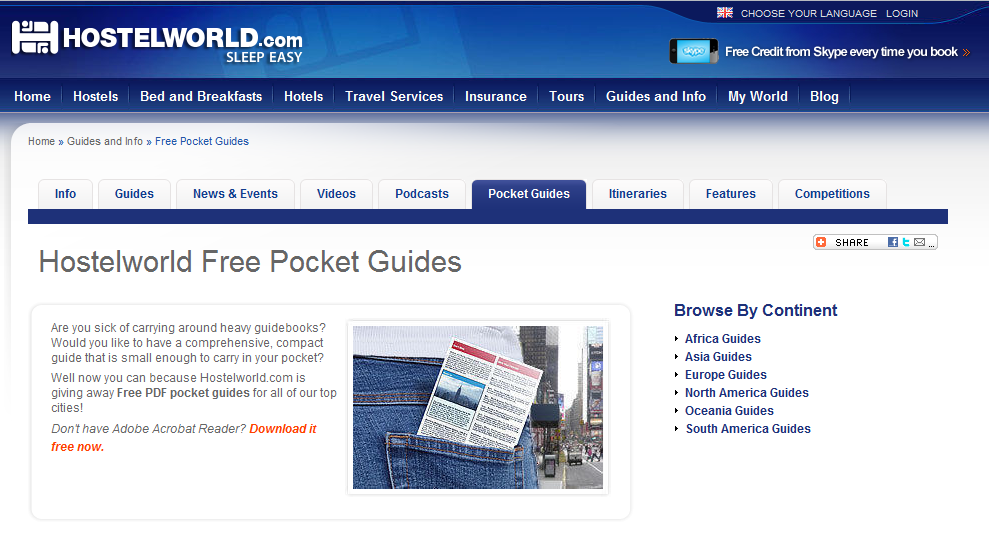 This site offers free guides that are focused on Southeast Asia and all of the travels guides are completely customizable, which means that you do not have to include anything you do not need. Every travel guide starts off with an introduction about the destination, and after that you decide what else you want in it (food spots, best accommodations, transportation maps, sites and activities, etc). To generate and download your customized PDF travel guide, all you need to do is become a free Travel Fish site member.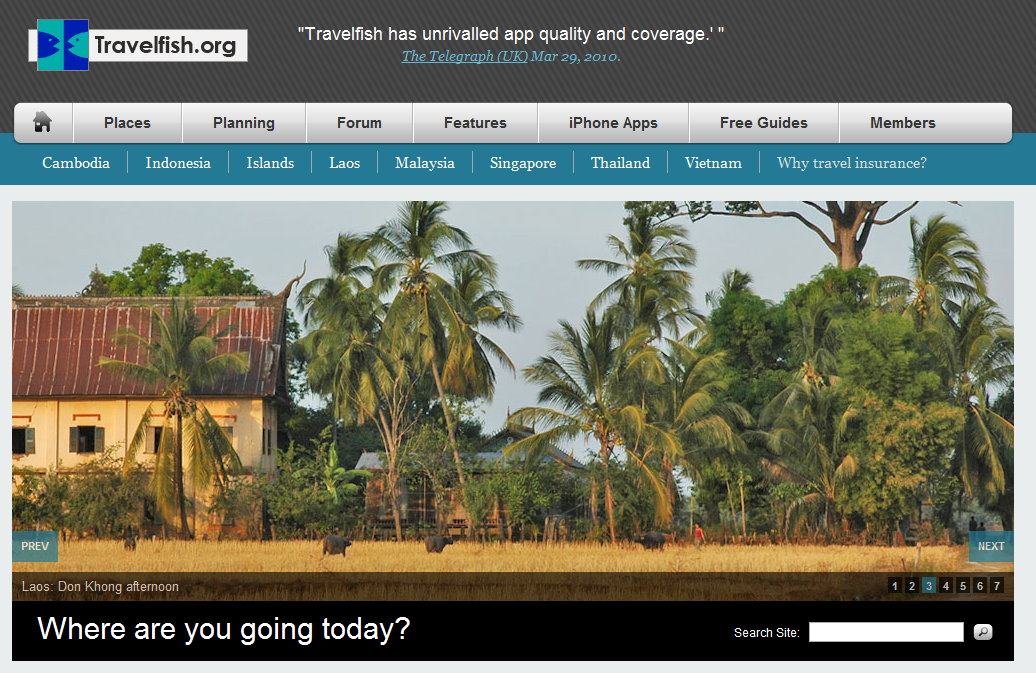 This site offers travel guides for cities and countries, but also for more specific destinations like ski resorts or beach resorts, which come in really handy if you want a guide that is really specific. You can freely download their continuously updated PDF guides written by eastablished travel blogs.
tripwolf is another site that allows you to completely personalize your free PDF travel guide before download. This site is a "social travel guide". Not only can you snatch up a guide here – you can find lots of useful tips and recommendations from other travellers, become a member, and even a trip guru who can turn his or her recommendations into a unique new travel guide!

WanderSeekFind is a website ran by Trent Fleskens, a young travel-writer from Pert, Australia who decided to take the leap into the world of freelance writing about his own travels and experiences. You can follow his journeys around Asia, Europe, South America and the rest of the world by reading his weekly updates and you can also download his free travel budgeting guide.