With the swift rise in mobile technologies and the constant advancements being made, getting work done on the road has never been easier. As smart phones continue to increase in power and popularity, people are now able to do things on their phones that they until very recently needed personal and notebook computers to do.
If you use spreadsheets a lot in your work and need to work with them on the go, there are some great apps available for smart phones, including Android operating system-based phones.
If you are an Android user and someone who needs spreadsheets on a daily basis to boot, here are some great apps to check out. Some are completely free and others are low-priced.
An application that puts the power of the Microsoft Office Suite in the palm of your hands, including Microsoft's Excel program, which is still the industry standard for spreadsheet creation.
This app enables you to create and write Excel files on your phone and packs great features like easily attaching images and the ability to view attachments as well. You can use the app for free for 30 days and then you need to signup.
Another great Android app that allows you to use Microsoft Excel files on your smart phone. You can perform calculations, enter values in the cells, string and format functions…
Yet another spreadsheet program for Android that will enable you to use the .xls Excel format. This app is also specialized in Sum function so you can easily calculate the total.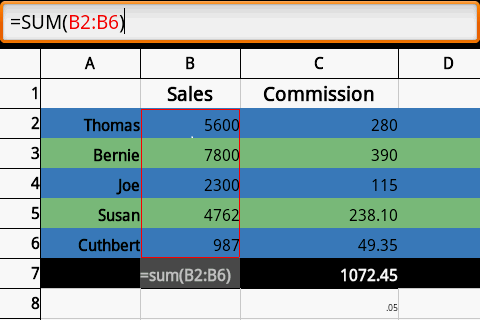 This app is not Excel-compatible, but it's an excellent alternative to the program. You get most of same functions and features that you get with Excel and you are also able to export and import CSV files, which makes transferring database and spreadsheet information from format to format very convenient.
Another app that is 100 percent Excel compatible and offers many options. With this app, you can even export your spreadsheets as PDFs before sending, sharing, or storing them.
This application enables you use files that are compatible with those created and edited in Microsoft Office. You will be able to use both .xls and .xlsx formats in Olive Office and it also enables you to navigate between worksheets within a single spreadsheet, which some of the other applications do not support.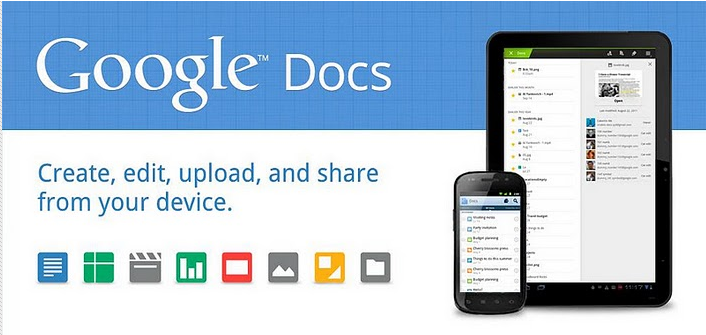 If you are used to working with Google Docs on the go, now you no longer need to carry around your laptop because there is an Android app for it finally. The app has everything you need and use when logging in to your Google Docs account, and the interface is optimized for Android, making it very user-friendly for both smartphones and tablets that use the operating system.