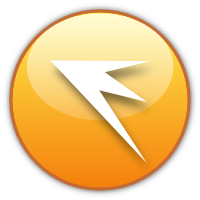 PDFConverter.com's team is happy to let all of our esteemed users know that we have created and posted the user guide for our FreePDF Creator.
FreePDF Creator is our complimentary software program for converting all sorts of printable Windows files to PDF. This tool was released more than two years go in an effort to help computer users all around the world print their documents to PDF for free, and to benefit from all the advantages that PDF has to offer as a file format.
Our original aim was to develop very easy-to-use and intuitive PDF creation software that could be used like any other installed printer on your machine without having to think twice about it. However, we also wanted to offer some fairly advanced capabilities and enable you to print really professional PDFs as well. This resulted in FreePDF Creator being packed with lots of features, including the ability to customize the software according to individual preferences and the capability to create secure PDFs and control how they are viewed and used.
All these features actually make FreePDF Creator very comprehensive and powerful. Not only that, but the interface is incredibly intuitive, which allows even inexperienced or first-time users to easily take advantage of all the free software's capabilities. And just in case any had any problems using it, we also offered free support with the software.
Additionally, we adopted a practice of regularly writing how-to blog posts about the software's specific uses and capabilities. But thanks to our dear blogger friend Ibrahim, we have recently realized that it would be really useful to create a user guide for the FreePDF Creator as well, and help our users master all the features and get the most they can out of our free tool.
So we acted upon this tip and are now sharing with all of you the official help guide for FreePDF Creator. You can find it here.
Even if you are a long-time user of our free PDF creation software and believe that you are already using it to its full potential, go ahead and check out our brand new detailed manual. Who knows, you just might uncover a feature that you did not even know about before!
And feel free to let us know if you have any suggestions or need further support. Our email is support@pdfconverter.com. Or simply call us at the phone number displayed on the upper left-hand corner of every web-page on our website and blog.
Thank you for using our tools and stay tuned for new goodies!