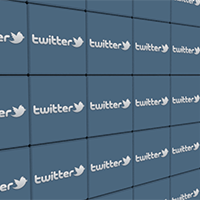 Not many people on Twitter know that their tweets actually have expiration dates. Sure, they will always appear in your twitter stream, but after a matter of days, they are already unsearchable. Twitter needed to do this because of the website's popularity and huge number of users. However, this is not good news for users interested in data-mining, because twits will not be able to be found through Twitter's search engine just days after they are tweeted.
Thankfully, there are plugins, applications and various other methods that you can use in order to back up not only your tweets, but the tweets of other people that you might want to archive. Here are three different methods to backup your tweets and save them either as PDFs, or Microsoft Excel and Outlook formats.
How to back up tweets in PDF
Twdocs is a Twitter application that lets you backup the tweets, favorites, mentions, followers, friends etc. You can choose to export your latest tweets, followers, friends or favorite tweets, the latest tweets from a specific twitter list and much more.
All you have to do is visit the site, sign in with your Twitter account, and then choose the Twitter feeds you want to back up. The application will create a PDF file for you to download within seconds.
The list of tweets in the PDF will include the tweets of each Twitter account chronologically, with the date and time at which the tweet was sent located right next to it. It is a very simple and effective way to not only store tweets, but also share the ones you find interesting with other people even when you are offline.
How to back up tweets in Excel
In order to back up your tweets as an Excel spreadsheet file, you first have to save your tweets as an XML file.
To do this go to http://twitter.com/statuses/user_timeline/userid.xml?count=x, replacing "userid" with your user name or the name of the user whose tweets you want to archive, and replacing "x" with the number of tweets that you want to download.
Once the page opens, click "Save As" and save the XML file to your computer.
Open Microsoft Excel and click on Data→From Other Sources→From XML Data Import, if you are using Excel 2007. In other versions of Microsoft Excel, just click Data→XML→Import.
Now browse your hard drive and select the Twitter XML file you downloaded and you're all done. Save the file you have created and you will have your tweets all archived as an Excel spreadsheet.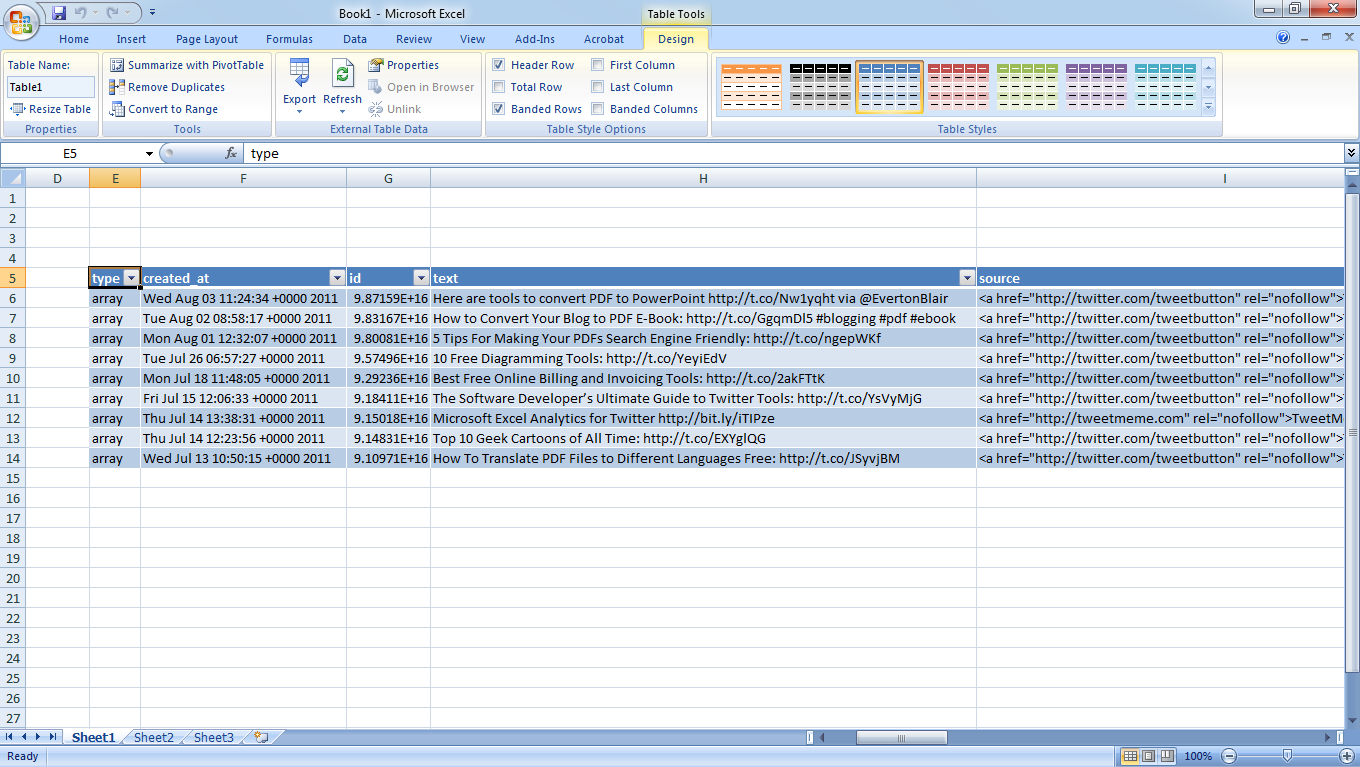 How to back up tweets in Outlook
To back up your tweets through Outlook, there is a plugin that you can download for free called TwInbox.
This plugin will let you receive your tweets and the tweets of other people directly in your inbox. It also makes it easy to search, archive and manage all of these tweets just like you would do with emails. You can even send tweets from Outlook with the help of this plugin.
Once you install the plugin, restart Outlook and you should see the TwInbox toolbar at the top of the Outlook window.
It is very easy to configure as well, all you have to do is enter your twitter name and password, create a new Outlook folder for Twitter messages and another folder for storing tweets, so that these things do not clog up your regular inbox and mix in with your emails.
Once you have done that, there are plenty of options in the "Twitter Options" and "Account Settings" menus which will enable you to customize and personalize your plugin to do everything you need it to do.