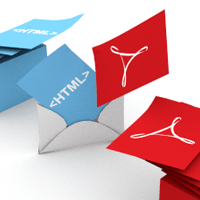 The Internet is so full of good stuff for reading, with many knowledgeable, creative, fun, and experienced people freely sharing their expertise, tips, tricks, research and resources with other patrons of the World Wide Web. Today, it is easy to do business and academic research online because of the high-quality resources and materials that are freely available in the form of webpages. One problem with this excess of information is that you might not have the time to read and peruse all the articles, texts and blog posts that you come across during your research at once. Perhaps you`d rather bundle them into a book and print out or transfer the info to your favorite eBook reader so you can peacefully study them in a manner that is more convenient for you. Besides, it may prove useful to organize similar resources topically in separate eBooks that you can save and archive on your computer or elsewhere. This way, you can go back to them when you need to reference them in the future.
If this resonates with you, chances are that PDF is your preferred format for saving webpages and creating eBooks. PDF is famous for its versatility, mobility and convertibility.
Fortunately, there are many HTML to PDF converters, some free and some commercial. One free tool that enables you to print HTML to PDF free is our Free PDF Creator. It is a downloadable, stand-alone software application. This way you can create your own library of useful articles and resources in PDF right on your local hard disk or convert to other convenient eBook formats with the help of various, some free, eBook converters.
But, perhaps you are wondering if there is a solution for creating a PDF eBook from a bunch of URLs on the fly, without installing any software. For example, when researching a topic from your mobile device and discover awesome resources that you want to quickly convert and make ready for a studious examination later.
If this is what you are looking for, then there is a really cool way to create a PDF eBook from up to 10 URLs just by sending an email. Best of all – it is completely free! Joliprint, a handy app that saves web pages as PDF for reading later, offers this really neat service to everyone with no price attached.

To print multiple web pages to PDF at once, all you need to do is send them by email to the following address:
mypdf@joliprint.com
In a few minutes, you will receive an email with your PDF eBook in the attachment. You can save it to your computer and read at your own leisure.
In case you want to enhance and edit your PDF eBook, you can do it using our PDF Converter Elite. It is available as a free 15 day trial, giving you the opportunity to edit any number of eBooks with no cost involved. PDF Converter Elite`s editing capabilities enable you to annotate PDFs, attach files to it, stamp with text or images, delete unnecessary pages or insert more pages, and much more. Of course, you can also convert PDFs to editable MS Office formats, images or even back to HTML.
Download and try now – it is free!