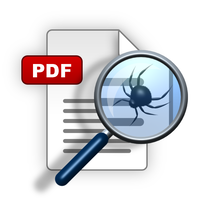 Even though most people think of Firefox and Google Chrome first when you mention add-ons and extensions, Internet Explorer has add-ons of its own that are just as useful.
The truth of the matter is that many people use Internet Explorer as their browser of choice. There are also many people who are not allowed to install new browsers at their workplace, according to company policy, and have to use Internet Explorer on a daily basis, even if they prefer using another web browser.
Whether you like using Internet Explorer or you have to use this browser, you should know that there are some great add-ons that can increase your productivity at work and make life on the Internet much easier.
IE divides its add-ons into three distinct categories – Accelerators, Web Slices, Search Providers and Toolbars.
Accelerators make it easier and faster for you to search text and webpages, while web slices keep feeding you updates to keep you conveniently informed, and search providers allow you to search your favorite sites quickly and easily. Toolbars give you immediate access to your most used sites and functions on your browser. All four types aim to increase your productivity and decrease the time and effort you need to put in to get your work done online.
Here are 14 of the best Internet Explorer add-ons for boosting your productivity.
1) Bing
With Bing add-on, you are able to search information online and find any information you wish, fast and easy. It's a web search engine developed by Microsoft that provides various search services, including the web, images, news and map search and more.
Adblock Plus is a useful add-on that allows you to surf the web freely without those annoying ads. It successfully blocks banners, pop-ups, malware sites, and more. And the most important, it's completely free.
3) LastPass
An extension for helping you to not only remember all of your passwords for various sites, but also manage and secure them more effectively.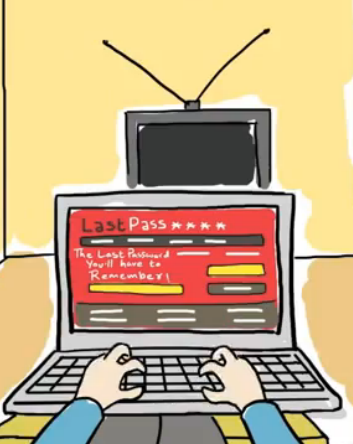 The new and improved add-on from Evernote that makes note-taking on the Internet easier than ever.
This is the one and only real-time spell check tool that is made specifically for Internet Explorer.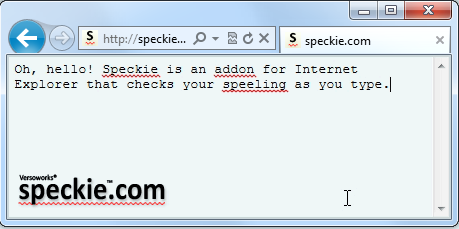 6)  Xmarks
Xmarks add-on helps you synchronize and backup your data on each computer you use. It also integrates with your web browser and keeps your bookmarks safely.  In addition, it can sync across all browsers (Explorer, Safari, Firefox, Chrome) as well.
7) Similar Web
A great tool that improves your searches and research by helping you to find sites that are similar in content to specific sites that you find entertaining or useful.
LinkedIn Browser Toolbar is a free add-on that allows you to have a direct access to your LinkedIn account and quickly check your connections, available jobs, news feeds, updates and more. The toolbar is available for Internet Explorer and Firefox.
9) Yahoo
Yahoo is also one add-on that you can add right to your Internet Explorer. It's globally known as search engine, but it has a lot more interesting features. It's a web portal that includes various options such as Yahoo mail, news, finance, answers, groups, social media and much more.
10) YouTube
Youtube allows users to upload, watch, like, share, and comment on a variety of different online videos. With this add add-on, you can search online available content, including clips, short films, TV shows, music videos, how-to tutorials, trailers, educational lessons or any other content that you think of.
Google Search add-on is the most known and most used search engine on the World Wide Web. With more than three billion searches each day it provides many different options for customized and advanced searches that people can use.
12) Wikipedia
Wikipedia is a free online encyclopedia that allows anyone to edit articles and contributes to more reliable explanation. Wikipedia stands among ten most popular websites and with this add-on users can get search suggestions and instant answers from this amazing reference site.
Once you download the add-ons that you are interested in, you can managed them by clicking Tools → Manage Add-Ons, which you'll find at the top right of the browser.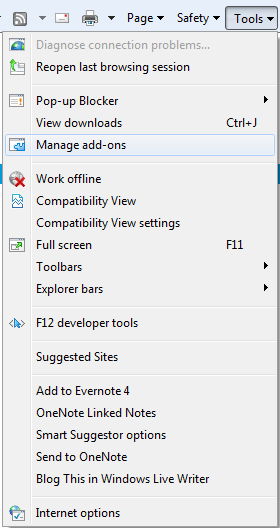 Choose the add-ons that you find most useful and be on your way to a new and improved experience using the IE browser.