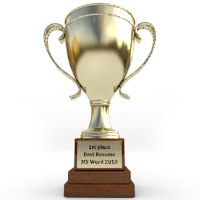 With the job market being more competitive than ever these days, your first impression when trying to get hired is very important. And usually, the first impression that you are able to make is with your resume. So if you don't know how to make resume, don't wait any longer and learn that necessary skill.
Microsoft Word has for years been a great tool for creating a good looking resume quickly and easily. MS Word 2010 is no exception, continuing Microsoft's efforts to keep the process of creating your resume easy. At the same time it is giving you more options to personalize and customize it.
Let's take a look at how to make resume using MS Word 2010.
Read moreHow to Create a Winning Resume in Microsoft Word 2010