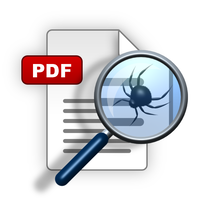 Even though most people think of Firefox and Google Chrome first when you mention add-ons and extensions, Internet Explorer has add-ons of its own that are just as useful.
The truth of the matter is that many people use Internet Explorer as their browser of choice. There are also many people who are not allowed to install new browsers at their workplace, according to company policy, and have to use Internet Explorer on a daily basis, even if they prefer using another web browser.
Whether you like using Internet Explorer or you have to use this browser, you should know that there are some great add-ons that can increase your productivity at work and make life on the Internet much easier.
IE divides its add-ons into three distinct categories – Accelerators, Web Slices, Search Providers and Toolbars.
Accelerators make it easier and faster for you to search text and webpages, while web slices keep feeding you updates to keep you conveniently informed, and search providers allow you to search your favorite sites quickly and easily. Toolbars give you immediate access to your most used sites and functions on your browser. All four types aim to increase your productivity and decrease the time and effort you need to put in to get your work done online.
Here are 14 of the best Internet Explorer add-ons for boosting your productivity.
Read moreBest Internet Explorer Add-ons to Boost Productivity