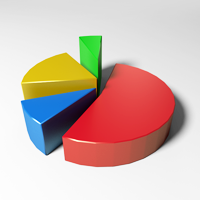 As just about every aspect of modern life moves into the online world, so too does financial management. No matter how organized a person is, keeping up with personal and business finances is always a daunting task. Thankfully, there are many brilliant online tools available today that can help with keeping one's finances in check. Whether you want to keep budgets for your household spending, balance your checkbook with error or figure out the best way to pay off your mortgage debts, there are online tools that can help you with these money management processes.
Here are 10 fantastic money management online tools that can help you sort out just about every aspect of your personal finances.
1) quicken

Quicken is one of the top money management software you can find online. Throughout its history, it has changed the financial lives of millions consumers. From budgeting for your vacation to planning for the family future, Quicken enables you to manage your money smart and safe.
2) Budget Pulse
Budget Pulse is a simple-to-use tool that helps balance your accounts and keep up with your many transactions being made throughout the month. One of the best features of Budget Pulse is that if sends you reminders so that you never miss a payment. Just pencil in your payment deadlines on your calendar ahead of time and never forget to pay a bill again with Budget Pulse.