Amazon's Kindle is one of the most popular and widely used ebook readers and is a great tool for avid readers and book lovers.
Amazon makes it possible to not only read books on your Kindle, but to easily email and convert your PDFs, Microsoft Word documents (both .docx and .doc formats), rich text documents (.rtf), image files (.gif, .bmp, .jpg, .png) and even structured HTML to the Kindle format.
Furthermore, the third generation of Kindle devices supports the PDF file format, so you can easily transfer or email all your business and personal documents to read them comfortably on your Kindle instead of your PC, without having to convert anything. This saves time, reduces eyestrain and enables you to read on the go.
But what if you need to convert documents from your Kindle to PDF? If you are regularly transferring documents to Kindle, it is not at all uncommon to "misplace" original documents on your PC or simply delete them. If your boss is expecting that report you wanted to review on your Kindle before submitting it, you may need it converted back to PDF fast.
Luckily, there are free software programs that let you easily and quickly convert Kindle books to PDF. Once converted, documents and books can be viewed on computers and other devices or printed out.
Here are two free eBook converter desktop applications that can help you to convert Kindle format .azw to PDF and much, much more.
1) Calibre
Calibre is the ultimate, free open source e-book format conversion and management suite. It is "developed by users of ebooks for users of ebooks." It is an extensive and robust ebook management suite, packed with tons of features including:
The ability to convert virtually any document to Kindle format and back. This means that you can easily convert all your Kindle documents and books to PDF.
It can tag and change metadata to books and documents
Sync books and documents to Kindle and other ebook reader devices
View, read and organize ebooks on a local computer.
Calibre is a must-have app for every savvy Kindle user. It is available for Windows, Linux and Mac users. To get started with Calibre, download it here. If you need help installing and starting to use Calibre, there is an excellent and comprehensive user manual, as well introductory videos on the Help page.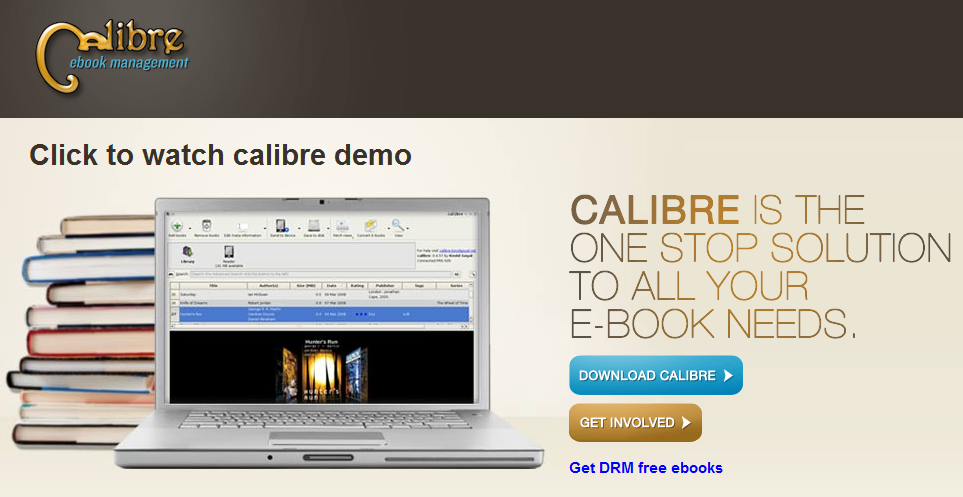 2) Hamster Free eBook Converter
Hamster is a free ebook conversion tool for Windows users based on the Calibre engine. It is simpler than Calibre, which is why it may be preferred by users who want a simple solution for converting their ebooks.
It is very easy to use and doesn't require any special knowledge. Its conversion wizard will take you through the conversion process effortlessly. Hamster lets you add books by dragging and dropping them, and it supports batch conversion, which means that you can convert many books at once.
The tool supports a wide array of formats, including the conversion of ebooks to PDF. One of its strengths is definitely its very user-friendly interface, available in more than 40 languages.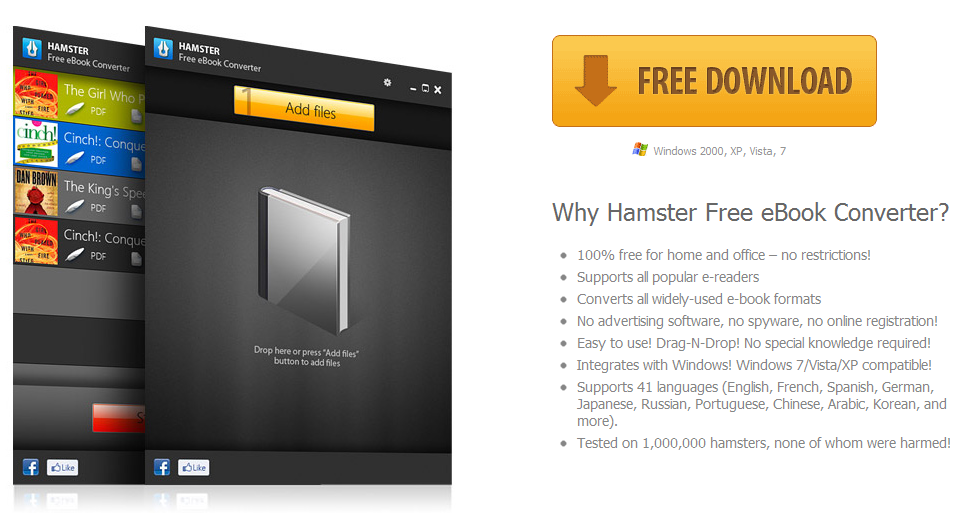 Both of these tools were released under GNU GPL 3.0 and may be freely used in governmental and business organizations.
Image credit: Amazon