The Microsoft Office 2007 and 2010 suites are widely accepted as industry standards and used all over the world, especially by business and professional document creators. MS Word 2007 and 2010 have both become the standard for text processing applications. The default file format for Word 2007 and 2010 is docx. So, whenever you want to create or edit a native, full-featured Word 2010 document, you need to deal with a docx file.
It is also a well-known fact that when we want to send or save business or personal documents, we usually convert them to the PDF format, because of the obvious benefits of PDF.But many times we need to modify saved or received PDF files. To do that, we need to convert it into an editable Word format, preferably docx. The best way to convert PDF files to the docx format is by using a professional PDF Converter like PDFConverter Elite. Most business users who create and convert PDF documents on a regular basis usually opt for a powerful and fast PDF Converter software. However, they are pricey and if you are just a student or need conversion service once in a blue moon, you may prefer a free PDF converter.
Convert PDF to Docx quickly and without email
From our PDF converter list of tools, choose PDF to Word tool.
Upload PDF from your computer or import it from the cloud.
Download the file when it is converted and open it in Word or any similar app.
Convert PDF to Docx with Google Drive
Provided that you have some extra time and MS Office 2007 or 2010 installed, here is how you can convert your PDFs to docx format completely free of charge with a little help from Google Docs:
1. Sign in to your Google account.
2. The next step is very important. Make sure to check the following box in the General Settings dialog: "Convert uploaded files to Google Docs editor format". You can open the Settings dialog by clicking on the right top gear menu.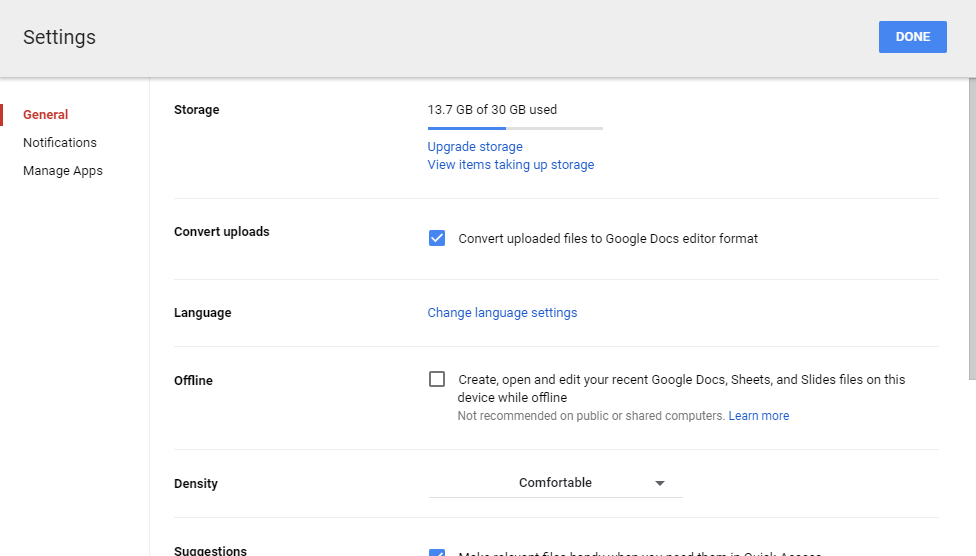 3. Upload the PDF you want to convert to Word by clicking on New → File Upload, browsing for it on your local computer and clicking on Open: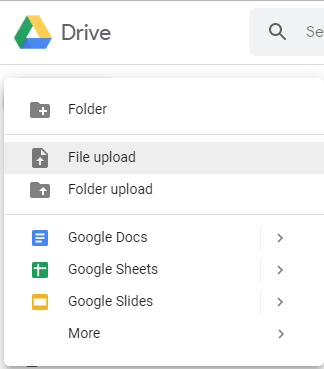 Another way to upload files is to simply drag and drop it into your Documents list.
4. Click on the uploaded file to open it. Go to File Download As → Word and save it on your computer wherever you choose: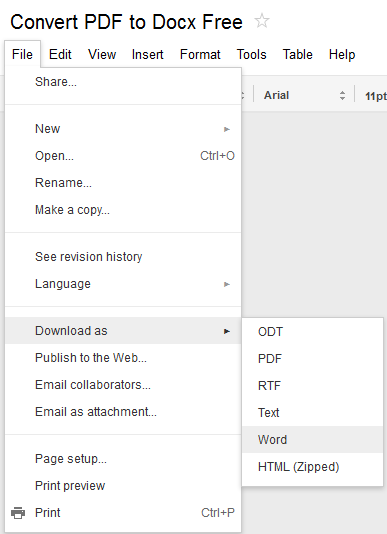 5. When you save it, locate it and right click on it. Then choose to Open With MS Word:

7. The opened file can then be saved as a Word document by clicking the Save As Type Word Document.
And you're done. Now your PDF is converted to a docx type of file and you can view and edit it as a native Word 2010 or 2007 document.