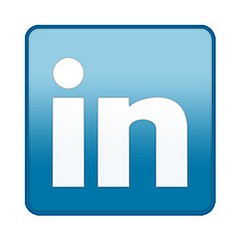 LinkedIn is the world's largest network of professionals. It is an increasingly important tool in every job seeker and business professional's toolbox. Job seeking is one of the most common uses of LinkedIn. But, with over 175 million members worldwide, it is also a place to connect, share knowledge, and network with experts from virtually any field. Savvy business people use LinkedIn to uncover new business opportunities and attract and reach out to potential clients and customers.
Most career and networking experts claim that the stepping stone to LinkedIn success is a well-rounded and complete profile. There are many tips for creating LinkedIn profiles and users spend quite a lot of time and effort filling in all the available information and sprucing up their profiles.
Despite the power of LinkedIn, most active job seekers still need a good printable resume. One of the best and most common ways to create a professional CV or resume is using Microsoft Word or Google Documents. As a matter of fact, Microsoft Word 2010 provides excellent tools for creating winning resumes. Resumes created in MS Word are highly editable, printable, and easily converted to PDF – which is one of the best formats for sending and sharing documents.
Download Resume as PDF
However, if you already have a great LinkedIn profile, you may want to turn it into a printable file instead of creating a resume from scratch. Fortunately, LinkedIn has already figured this out and offers an option for exporting profiles to PDF.
To help you convert your profile into a compelling PDF resume as quickly as possible, you just need to do the following:
1. Login into your Linkedin account
2. Click on the Profile menu Profile →  Edit Profile →  View button
3. Choose Save to PDF. Linkedin will automatically download resume as PDF and save on your computer.
LinkedIn logo photo credit: kylemac via photopin cc