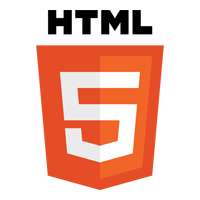 HTML5 Editor is a software application for creating web-pages. While any text editing program can be used for writing HTML web-pages, specialized HTML editors are usually robust applications which enable web authors to work with related technologies like CSS and JavaScript, communicate with remote web servers via FTP and more. They present a more convenient and advanced way to author websites.
HTML5 is increasingly changing the landscape of our beloved virtual world, and website creators are already using it to structure and present content for the World Wide Web. Paired with powerful editing software which supports it, HTML5 editor can help you to create amazing web-pages with lots of useful or fun content. Here are five of the best free or commercial, standalone or web-based HTML5 editors:
1) HTMLPAD

HTMLPad is a HTML 5 editor, JavaScript and CSS3 editor. It enables you to create, edit, validate, reuse, navigate and deploy your code quicker and hassle free. It's not completely free but there is a free trial. Moreover, this HTML editor helps you learn coding and it's very suitable for beginners. This text based editor can help you produce quality code.
2) Maqetta

;
Maqetta is another open source project that provides WYSIWYG visual authoring of HTML5 user interfaces. The Maqetta editor is created in HTML, runs in the browser and doesn't require any additional plugins or downloads. The HTML pages created by Maqetta usually work across all popular browsers, including Internet Explorer. The project's code is built using 100% open standards technologies. Some of the key standards supported by the Maqetta project include: CSS3, JavaScript, OpenAjax Widgets and, of course, HTML 5.
3) BlueGriffon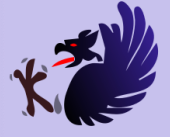 BlueGriffon is one of a kind browser-based WYSIWYG content editor which can actually be downloaded and installed on a personal computer, then accessed and used offline. It is powered by Gecko, the Firefox browser's rendering engine. BlueGriffon is available on Windows, Mac OS X and Linux operating systems, in 17 languages. It is a robust application with support for HTML4, XHTML 1 and HTML5. BlueGriffon allows web authors to directly embed HTML 5 audio or video elements. It also provides users with a simple and intuitive User Interface to easily create and modify their web-pages.
4) Tiny mce

One of the most used WYSIWYG editors online, as well as, a default editor for WordPress, a TinyMCE is the number one JavaScript library for any text editing purposes.
5) Adobe Dreamweaver
Adobe Dreamweaver is perhaps the best known web-design software for creating and editing HTML pages. Dreamweaver is a versatile and comprehensive HTML editor packed with lots of functionalities. Users can create compelling websites for multiple platforms and devices with Dreamweaver. Its two latest editions, Dreamweaver CS5 and CS6 both support HTML5. Dreamweaver CS6 boasts the following features and improvements: CSS3-based fluid grid layout system, CSS transitions, improved FTP performance, enhanced jQuery Mobile support, updated multiscreen preview panel and live view.
This is not a cheap HTML editing solution and is best suited for professional web-developers who usually agree that it is a worthwhile investment.