Most of the time, when you find a website that looks too good to be true, it is.
However, one exception is the great BookBoon, which offers free PDF textbooks and tutorials with absolutely no strings attached.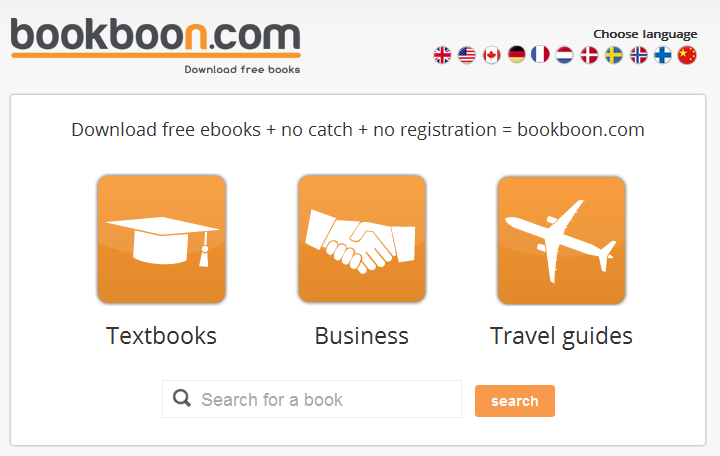 You might be asking yourself how this is possible, but it's actually quite simple. Book Boon makes money through ads, and the popularity of their site allows them, therefore, to keep the content completely free. You don't even have to register or give them your email address in order to download free PDF books.
The site offers textbooks and tutorials on a large variety of subjects, but one of the subjects that is best covered is Microsoft Office 2010. Book Boon offers PDF books for all of Microsoft Office's programs and also offers textbooks for all levels, whether you are a beginner or advanced user.
Here's what they have currently as far as MS Office 2010 tutorials are concerned:
Excel
For Microsoft Office's spreadsheet program they have four free PDF books, a basic and all-encompassing one entitled "Microsoft Office Excel," "Excel 2010 Advanced" for people who have already conquered the basics, and if you are just getting started and want to take it very slow so that you get all of the basics down, you can check out the two-part series of PDF books "Excel 2010 Introduction: Part I" and "Excel 2010 Introduction: Part II."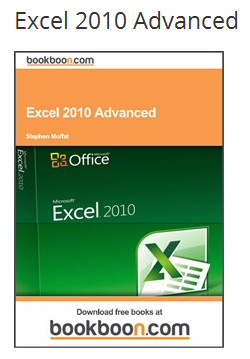 Word
Being the most popular program of the MS Office Suite, it's logical that the word processing program would have the most content available for covering it. There is one general book available called "Microsoft Office Word," one for beginners called "Word 2010 Introduction," and a two-step PDF tutorial for those who are already skilled in the basics – "Word 2010 Advanced: Part I" and "Word 2010 Advanced: Part II."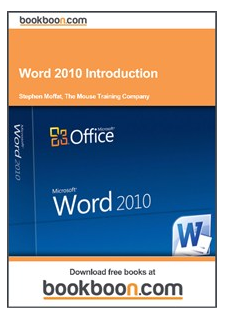 PowerPoint
There are two tutorials available for Microsoft's presentation program, a general "Microsoft Office PowerPoint" textbook and one for experts entitled "PowerPoint 2010 Advanced."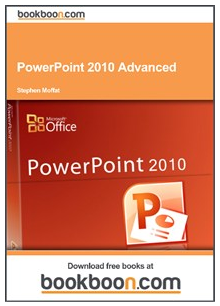 Publisher
If you want to learn about Microsoft's publishing and print design program thoroughly, then you can check out the two PDF books offered at Book Boon, "Publisher 2010: Part I," and "Publisher 2010: Part II."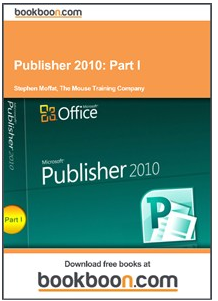 There are even some free tutorials available at the site for people who prefer using MS Office 2007. We also recommend that you check back regularly, because Book Boon updates its inventory constantly with new, free PDF books and tutorials.