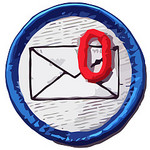 No matter who you are – a business professional, a student, or stay at home mom – you probably use your email a lot. Everyone uses email these days to communicate and share ideas because it has become just as common place as using a phone or sending a package in the mail. Naturally, with all of the emails coming in to your account on a daily basis, you might need to acquire email management skills – especially if you use the same accounts for business and personal matters. And just like you have telemarketers bothering you on the phone, there is the threat of spam emails that can keep your inbox untidy as well.
Here are eight fantastic tools that will help you with email management and make sure you never miss out on any important emails by keeping the clutter down, but also help you to improve your general productivity at home or the office.
1. Organizer
If you are not the best at email management,  Organizer by OtherInbox can be of great help. It gives you labeled folders in which it instantly sorts all of your mail into folders so that you know where to find what you're looking for when you enter your inbox. It's also highly customizable and compatible with Gmail, Yahoo, AOL and more.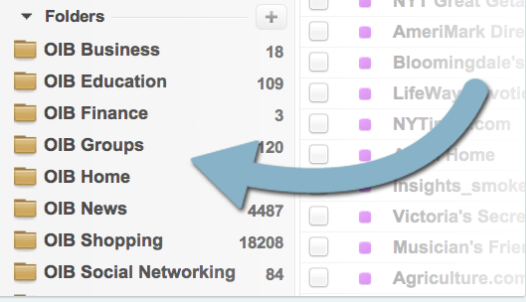 2. Unroll.me

If you hate having to unsubscribe from mailing lists you don't even remember subscribing too, Unroll.me is the app for you. Just select the emails sent from addresses you no longer want to receive them from and this free app will unsubscribe you automatically. And if you have a change of heart, you can use Unroll.me to get back on the mailing list as well.
3. 10 Minute Email
10 Minute Email lets you create a temporary email address that expires after 10 minutes and keep your inbox spam free. Next time you need to register with the website that requires you to validate your email address, simply visit this website, copy your disposable email address and use it. If ten minutes is too short for you, just request 10 more minutes.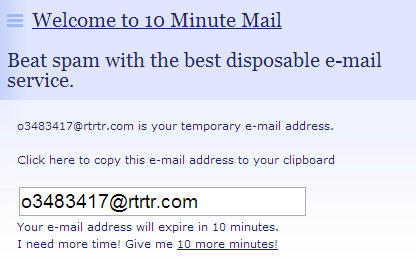 4. boomerang gmail
BoomerangGmail allows you to write your messages and send them later automatically by clicking on the Send Later button. Besides this, there's an option to be reminded if nobody replies to your message so you can send them a follow-up. With the possibility to take messages out of your inbox and archive then until you'll need them again, Boomerang is one Gmail assistant you'll love.

5. LetterMeLater

For those of you that aren't always near a computer or like to get your correspondences done ahead of time, there is LetterMeLater. This tool lets you write emails and then specify when you want them to be sent. It could be in a couple of hours or in a couple weeks – whatever you need. It is actually a pretty comprehensive tool allowing you to send attachments and recurring emails, import your contacts and create group mailing lists, manage your emails and edit them before they get send, and much more.
6. Memo To Me

Memo To Me not only helps with email management, but your personal life as well. You can use it to send yourself email reminders so that you don't forget about important tasks. It's great to use for everything from reminding your co-workers about deadlines to making sure that your children remember to study for tests. You can also use it to remind yourself that your inbox needs to be reorganized.
7. IFTTT
IFTTT is a free web service that has the possibility to auto-download Gmail attachments directly to your Dropbox.

8. Send This File
Most email clients have size limits that don't allow you to send enormous files. Thankfully there is the Send This File service that allows you to send these big files that your client won't support. Even if your email client supports a pretty generous file size limit, file transfer tools like this one unclutter your emails and at the same time, let you securely share and backup your important documents, photos and even videos.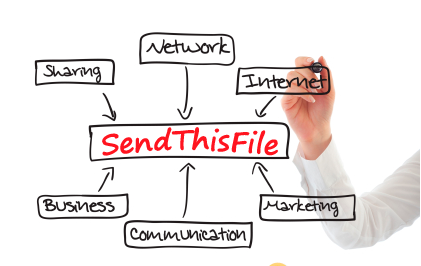 To wrap it up, these simple email tools can enhance your email experience greatly and take your productivity to an all new level.