Retail industry is said to be one of the largest and the most profitable ones. Forbes claims that retail industry expects growth for about 4% in 2018. Online sales are expected to have increase in 10%. Two years ago, the food retail industry in Canada had a market value of  approximately 145 billion Canadian dollars, and it is predicted to reach 154.3 billion dollars by 2021 according to Statista.
Such a big industry with so many different job occupations and businesses in different areas, requires much paperwork. People who work in a retail industry know how important it is to have efficient document management. Whether or not it is an online retail business, every retail company has to deal with electronic documents. PDF files are widely used in the retail industry, but we wonder if retail professionals know how to get the most of PDF files?
In different areas of the retail industry, such as food and drink, manufacturing, apparel etc. there can be found various types of PDF documents circulating between computers and offices. Keeping track of products sales and customer data is important and to do that you need to know how to manage your PDF files.
How to Edit a Food Quality Report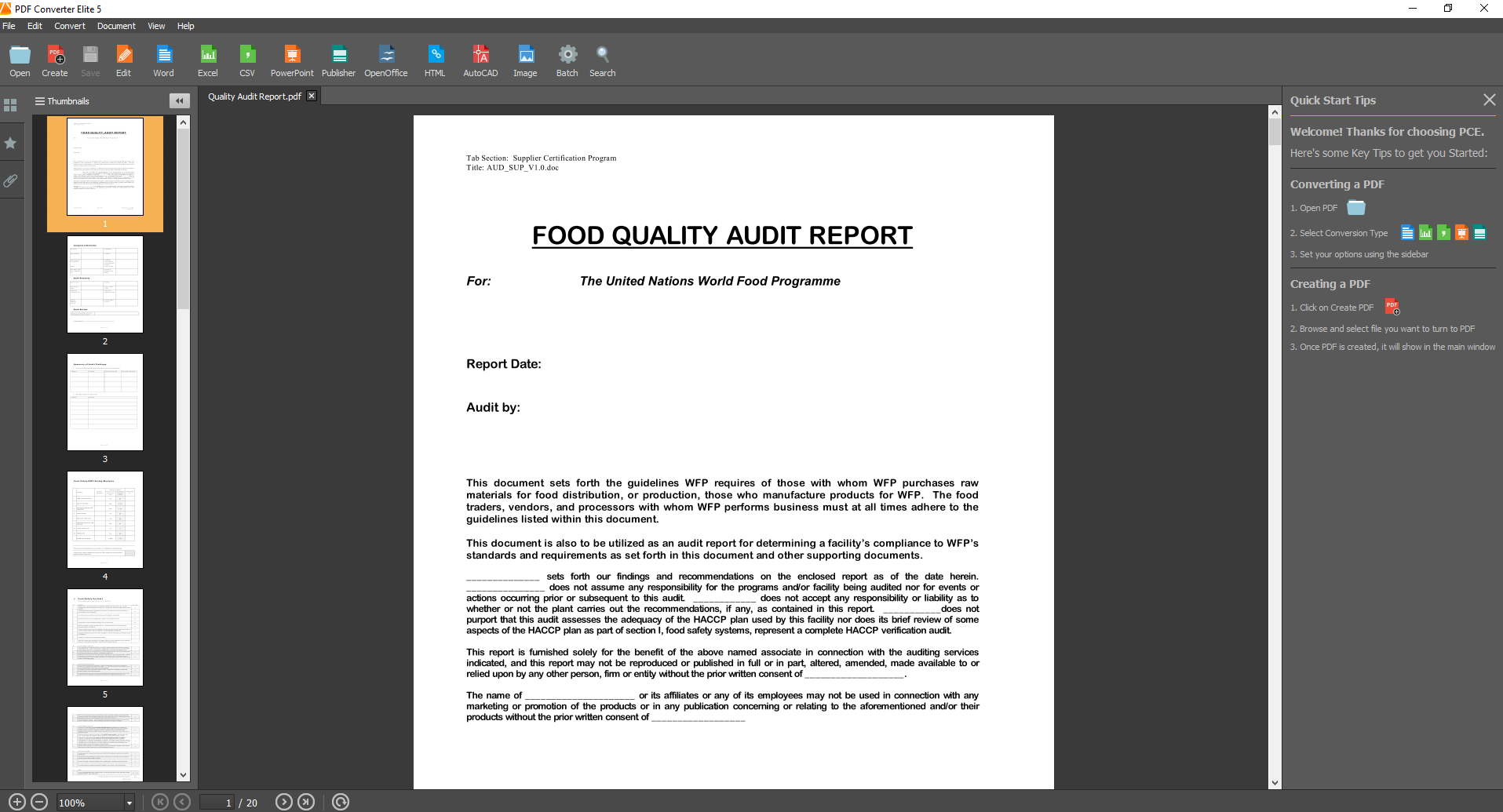 Food quality report is often saved in PDF format to keep the document layout and data. PDF form is preferred when you need to send a document by email or to print it. So if you receive a food quality report from your coworker and it is in PDF format, here's what you can do with it:
-Make small changes on a PDF-
-Convert PDF to Word and then change data-
To edit a PDF without conversion and apply small changes to your food quality report, follow these steps:
In PDF Converter Elite, open a PDF document and then click on the Edit icon to launch the editing sidebar. If you want to remove specific data, click on Delete and then on the exact place in the document where you want to delete text.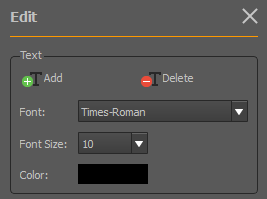 You will see the red lines showing the area that will be deleted. In case the program doesn't give you an option to delete the part of the text you want, you need to convert PDF to Word and make edits in Word.
To add data, simply click the Add button and then click on the document and data in your food quality report. To save changes just press Enter and then close the PDF document.
If you need to convert PDF to Word, again open your quality report document in PDF Converter Elite and then click on the Word icon. In the Select sidebar click on Select All Pages to convert the whole report from PDF to Word. Of course, if you don't need the whole report, you can convert only certain pages or the area of the PDF report.
How to Use Price List Template
You can download price list template from one of these websites that offer templates and use it to make your own price list report. If the price list template is in PDF, you can use PDF Converter Elite to convert that PDF document to Word, Excel or any other file format you need.
Since we have already explained how to convert PDF files to Word or edit a PDF, now we will show you how to turn PDF price list in Excel or CSV.
Start the program and open the PDF from the File menu. Choose PDF to Excel or CSV conversion from the Convert menu.
Select the whole file and convert by clicking on the Convert button.
If you deal with old price list documents that just need some editing, you can add data directly on a PDF. We have already explained the process for adding the data directly without converting a file.
In case you have a scanned PDF price list document, before choosing the type of conversion make sure you turn on OCR option. OCR technology is required when you need to convert scanned PDF files. So, once you open a PDF in PDF Converter Elite, go to Convert menu and click on OCR, then on Convert Using OCR.

PDF to Excel Tips for Breakdown Reports
Breakdown reports are usually preserved in tabular data so the most reasonable solution would be to convert PDF to Excel, CSV or OpenOffice and then to modify the report in MS Office or any other similar tool.
If you use PDF Converter Elite to convert the breakdown report to an editable file format, have in mind this difference:
You can choose PDF to OpenOffice and in the conversion mode select Calc.
PDF to Excel or PDF to CSV also comes with custom PDF conversion.
Custom PDF to Excel or CSV conversion is a great choice when you want to personalize your table to get the best possible result. You can make rows more wide or narrow, exclude data and from one column make two. To use this option, click on Advanced Settings in the sidebar and green lines will pop up in your breakdown report. You can manually move them with a mouse or you can use options now available in the right sidebar.
To add or remove columns, use Add Columns or Erase Column Line button in the Columns area of the sidebar. Then click on the place in the document where you want to add a new column or click on the existing column to erase it.
In the same way you can manipulate rows, just tick the Manual Row Editing.
How to Archive Purchase Orders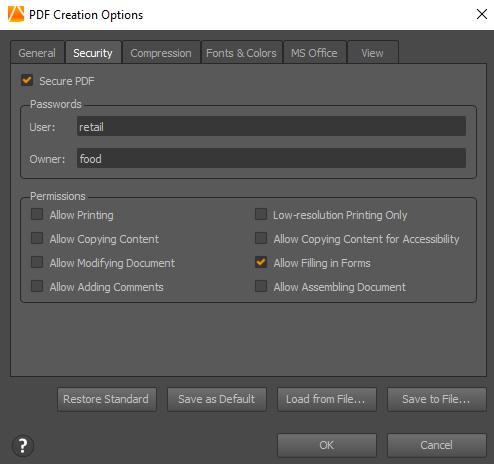 Purchase orders are very important for every retail business. If you want to keep them confidential and store them somewhere in a computer, you can create a secure PDF files.
In PDF Converter Elite, click on Create button to add a purchase order document. This can work only if a purchase order is not in PDF, but in MS Word for example.
In the File menu go to PDF Creation Options and then in Security tab, write two different passwords. Tick or untick file permissions and then OK. In this way your purchase orders will be saved and protected with a password.
Data security is important especially nowadays when everything is kept in the cloud. If you want to store your PDF files in the cloud, you don't need to worry about privacy if the files are password protected. In other words, your retail business will not be affected.
There were the most common practices of PDF files usage in the retail industry. The guides described above can be used to convert other types of documents as well.
No matter what job position you have in the retail industry, you're sure to find at least one of these PDF tricks useful. Managing PDF documents is a part of every business and you should know how to work with them efficiently.