We want to extend our warmest wishes to you, dear Canadians, who celebrate Thanksgiving Day.
We hope you'll spend today with your closest friends, family members and loved ones, enjoying your day off in good company.
We also want to use this opportunity to thank all our friends, followers and PDFConverter.com users and supporters for using our PDF tools and spreading the word about them!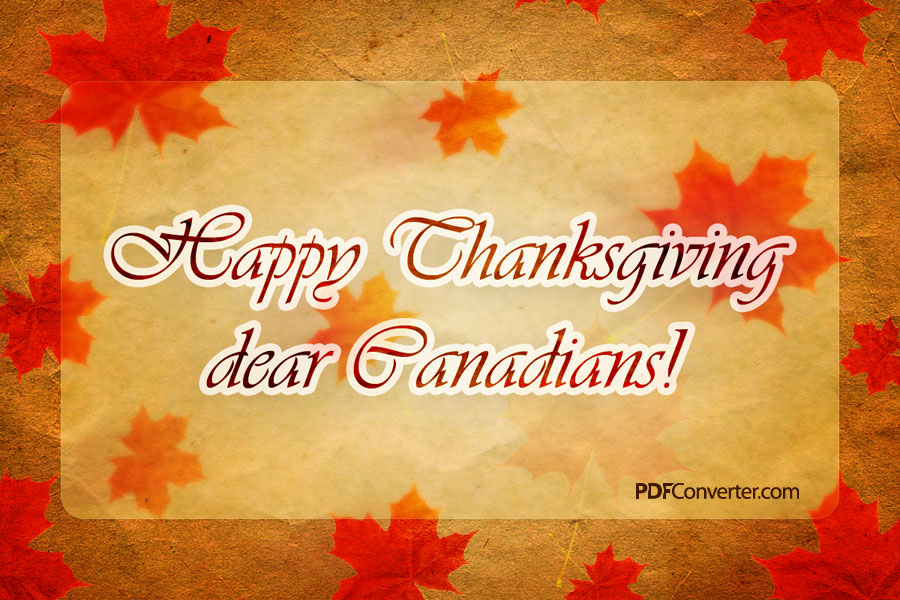 Happy holiday!
The PDFConverter.com Team