There are many people who really depend on their bookmarks and would be utterly lost if anything happened to them. Ideally, there should be an easy way to store and archive your bookmarks so that you will never have to worry about losing them.
One service that can help you with this is Magazinify.
Magazinify is a free and easy-to-use web service that allows you to easily keep track of all of your bookmarks and favorite sites.
This web service takes all of the bookmarks that you have made over the day while browsing the Internet and then converts all of the pages you have bookmarked into a convenient PDF file and sends it to your email at the end of each day.
Using this service, you will have a superb daily PDF archive of all of the webpages that you have found interested enough to bookmark each day.
Here is how it works:
1) First go to Magazinify.com and signup for an account. You will need to submit your email address and create a password for your account.
2) Once you have logged in and add their browser plugin to your Firefox or Chrome browser. We will use Chrome  add-on in this example.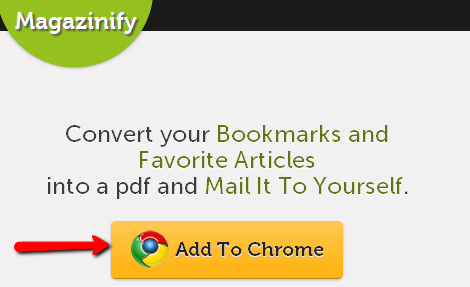 3) Once you have downloaded the add-on, the Magazinify icon will appear at the right end of your address bar, right next to the bookmark star.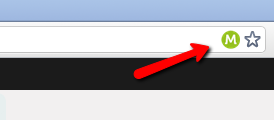 4) Now you can browse the Web and look for interesting articles. Once you have found one that you would like to archive, just click on the Magazinify icon, log in with your email address and password, and Magazinify will confirm that you have added this webpage to your daily archive.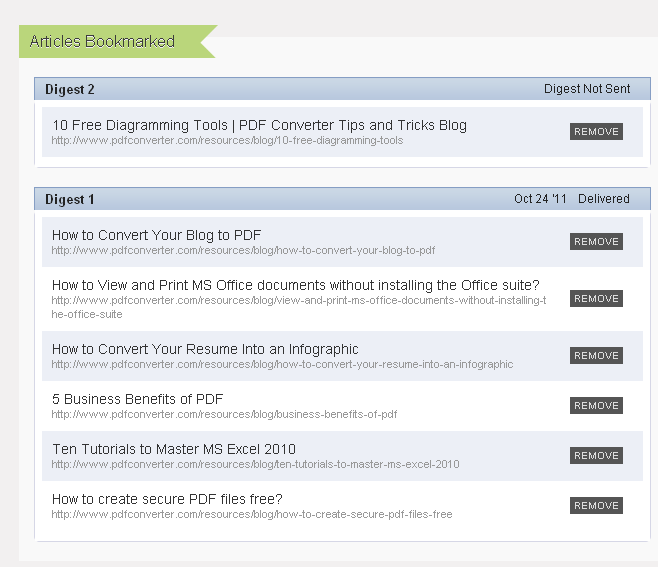 5) And that's it! At the end of the day, you will receive an email from Magazinify with links to all of your bookmarked webpages and a fantastic, clutter-free PDF file made up of all the webpages that you bookmarked that day.