How skilled are you at text formatting? If you are using Word for business or school purposes, you should know how to format your document properly. Content does matter, but the way it is presented in a document is equally important. A well formatted document is easier for reading and reviewing. If you need to send your Word document to your boss or teacher for a review, double check if your text was formatted well. Here you will learn how to double space in Word and have your text presented in a more visible way.
What do you mean by double spaced?
Double space refers to the text formatting option in Microsoft Word, that actually makes space between text lines. For instance, if you want to use the printed version of a Word document, it would be better to make wider space between lines so you write comments under specific part of the text. Also, when there is double space between the lines, your text will be easier to read.
How do you double space words in Word?
For Word 2007 and 2010 users
In the Styles section, right-click with your mouse on the Normal style first.
Next step is to open the Modify option and choose the Double space button and then click OK.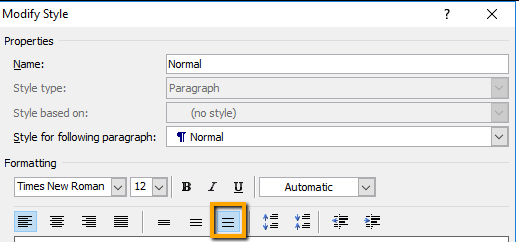 By following these steps you will set double space for the whole document. If you want to format only the part of Word document, first select the text you want to format. Then in the Paragraph section, choose Line Spacing. Once you click on 2.0 option the selected text will have double space.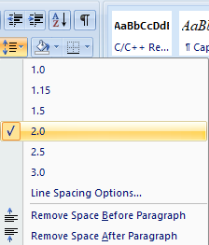 Note: first set up spacing and then write in a document, so the changes will apply to the whole document. If you want to double space in Word document that already has some text, make sure you have selected the whole document. Only in that way the new settings will be applied to the previously written text.
How to double space in Word 2016 ?
For 2013 users as well
Click on the Design tab first, which is next to the Insert tab.

Click on the drop-down menu called Paragraph spacing and choose Double option.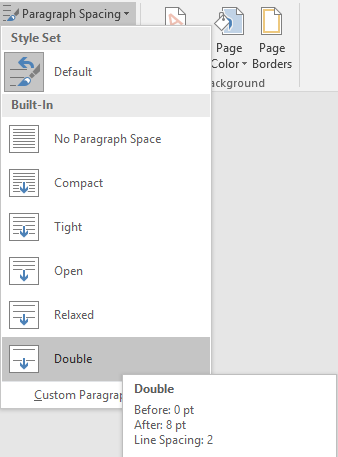 Again, if you want to apply these settings to specific paragraphs of the text, first select the part of the text and then do the rest.
How do you double space between paragraphs?
If you want to change spacing between paragraphs, you can use the following guidelines. Have in mind that if you want to apply these settings to one paragraph only, you need to select that paragraph first.
For Word 2007, 2010 users:
Go to the Page Layout tab and in the Paragraph section find Spacing options. You have two fields to fill in, before– if you want to change default spacing before a paragraph and after it.
For Word 2016, 2013 users:
 Again, go to the Design tab and Paragraph Spacing. Then click on the Custom Paragraph Spacing and the window will pop up (see the image below).
In the Paragraph spacing section, fill in the fields "before" and "after".
This guide on how to double space in Word is just one tip for using text formatting settings to make your document look professional. Microsoft Word offers a wide range of formatting options and it is only a matter of time and practice when you will adopt all these skills.