With the arrival of the Microsoft Office 2010, there have been excellent advances in collaboration and the lines between each of the suite's programs continue to blur, since they can all be used to benefit one another.
The 2010 Office suite is all about giving the user as many options as possible when creating new documents in any of its programs.
One great thing that you can do in not only Word 2010, but also Excel and PowerPoint, is to include a PDF file in your document.
It's a very simple process as well.
The process is the same in all three programs: Go to the Insert tab, click Object, and then select Adobe Acrobat Document, which should already be selected anyway.
1) Here is what it looks like in Word 2010: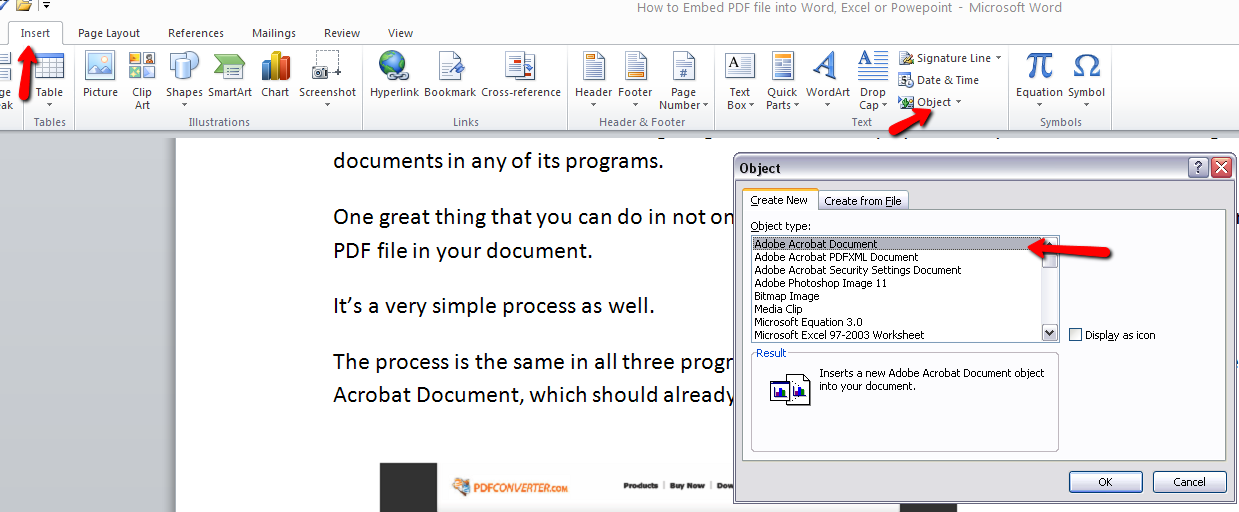 Once the PDF is placed inside the document, the user will be able to resize it and move it around in order to get it looking just right.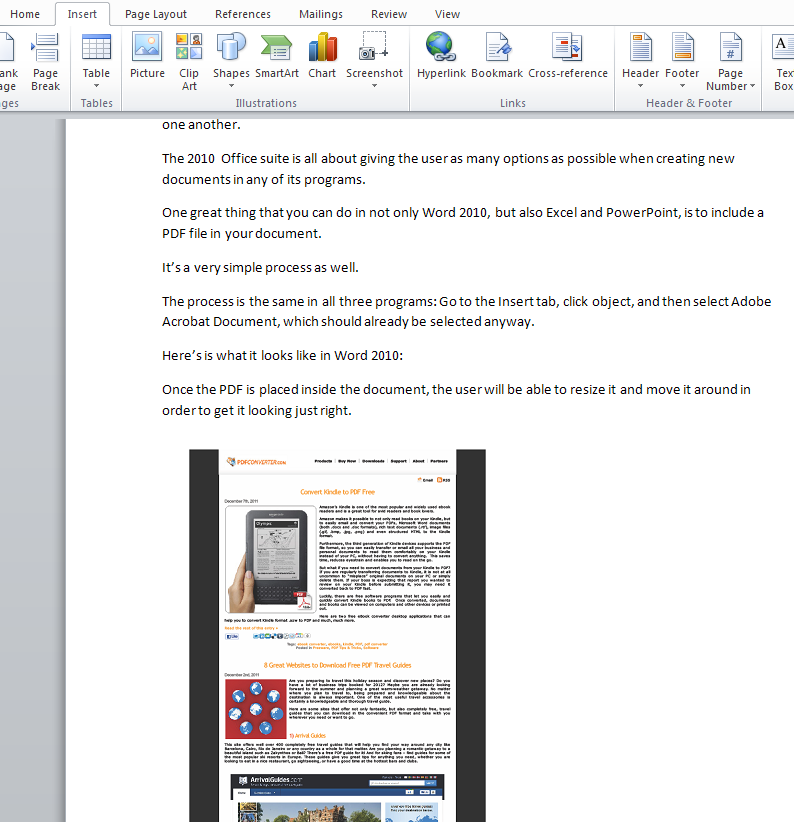 2) Here is what it looks like in Excel 2010: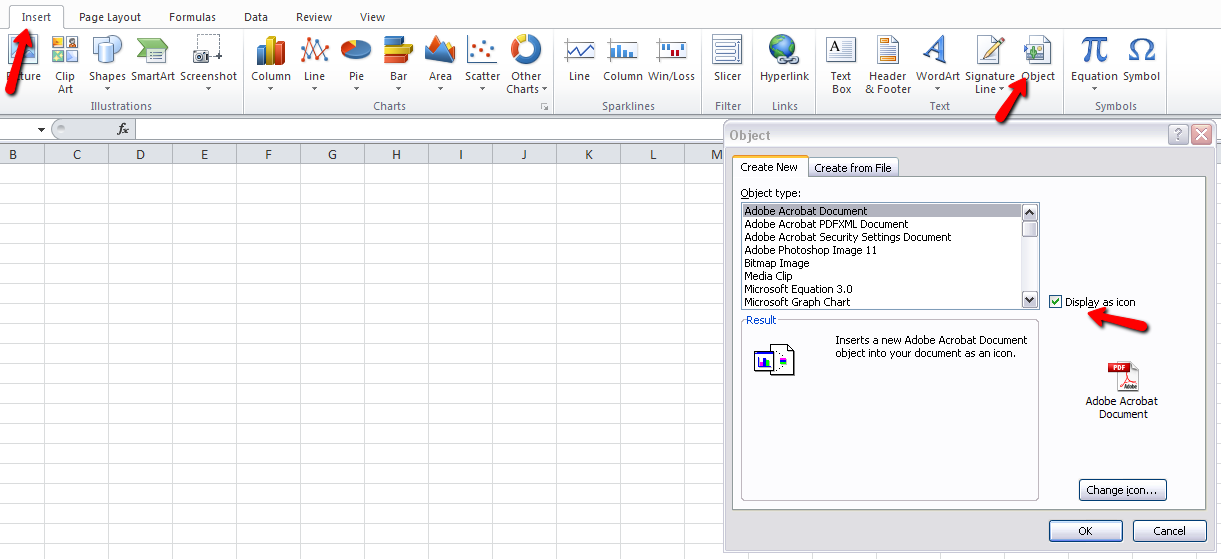 Office 2010 also gives you the option of either putting the PDF into your document as is, or simply placing a clickable icon in your document that will open up the PDF once it is clicked. This option might look more visually appealing in Excel.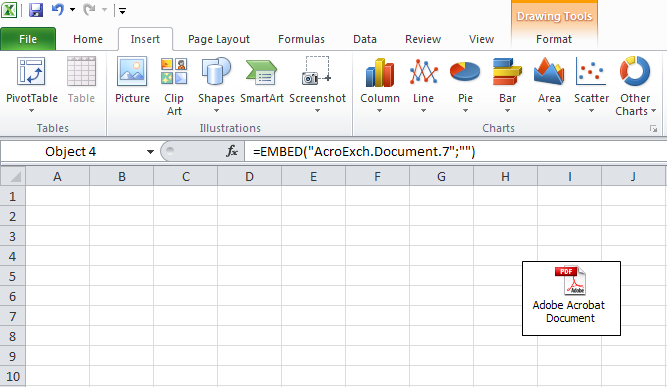 3) Here is what it looks like in PowerPoint 2010:

Again, you can change the size and position of the PDF image once you have placed it inside the presentation, or you can insert it as a clickable icon.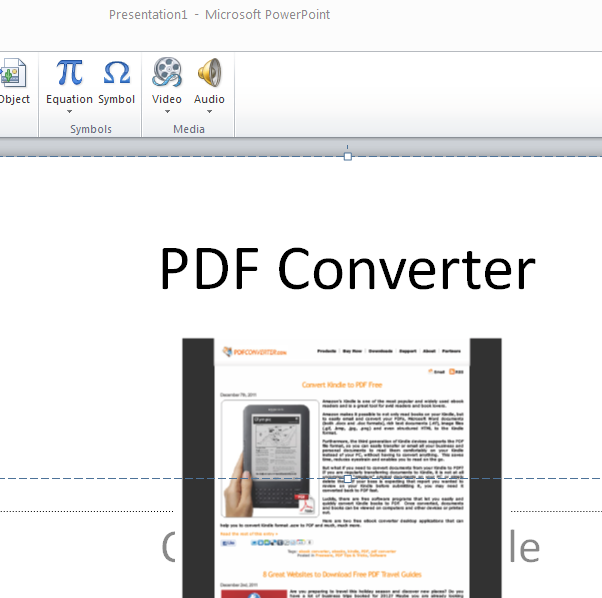 And that's it! This option is really easy to use and can come in handy when you are trying to spiff up your documents and make them look more interesting.