Unfortunately, Facebook doesn't offer the possibility to upload your PDF files and share them with your friends directly from the Facebook platform. But, don't get discouraged, there is an awesome way to share your PDF books, presentations, essays, papers, reports and other kinds of PDF documents with your friends on Facebook.
Scribd is a website that allows you to upload PDF, Word and PowerPoint documents and share them with the whole world. All you need to do is create an account and start uploading your PDFs. Best  of all, creating and hosting of your files is absolutely free.

Basically, there are two ways to share the files hosted on Scribd with your Facebook friends.
The fastest way is to simply Login with Facebook, upload your PDF and check the box "Share" next to Facebook icon. It's as simple as that.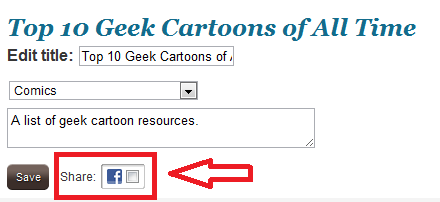 If you don't want Scribd to have access to your Facebook account, you can create and login to your Scribd account and upload the PDF you want to share. If you don't want to share your documents publicly, but only with selected people, make sure to check the "Make this document private" box.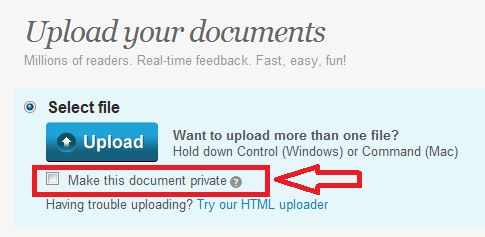 Once the PDF is uploaded, simply copy the document URL:

Now go to your Facebook newsfeed and paste the link into the Status Update box. Choose the friends you want to share it with and click "Post."