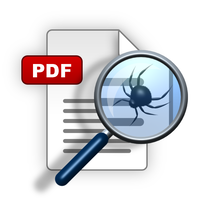 There are so many useful websites that allow you to check the grammar of your writing for free. But if you use Microsoft Office suite for document processing, it would be much better if you could uncover grammatical errors in your business emails and important documents without leaving MS Outlook or MS Word.
Microsoft Office, as most of us know, has built-in spelling and grammar tools. While its spell check feature is great, the grammar check feature recognizes only the most common grammatical mistakes.
Luckily, there are a number of tools that can perform a robust grammatical check of your writing right from MS Word, Outlook, Excel and PowerPoint. They are mostly paid solutions, but some offer free services.
One such tool is a free add-in for MS Office offered by Grammarly – one of the most popular and accurate grammar tools in the world.
To add it in your MS Office, follow these two easy steps:
1. Download Grammarly from here.
2. Install it on your computer. Before you run the installation file, make sure you closed all Office applications.
The Grammarly add-in works with Microsoft Office 2003, 2007 and 2010.
Once you have installed Grammarly, open, for example, a Microsoft Word document and click on the tab Add-ins. Grammarly will be visible on the ribbon along with other installed add-ins in MS Word 2010. Click on the button to receive your free report.

The Grammarly icon appears on the home ribbon tab as well.
If you are not a registered Grammarly user, you will be prompted to create a free account when you first run a grammar check.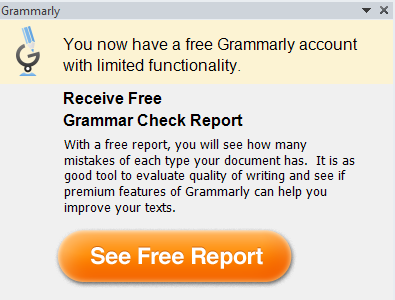 A free Grammarly account entitles you to run a grammar check and receive an online report. A free report shows you the how many mistakes you made and what type of mistakes you make most commonly. This is a good tool to detect grammar errors and evaluate your writing style and structure.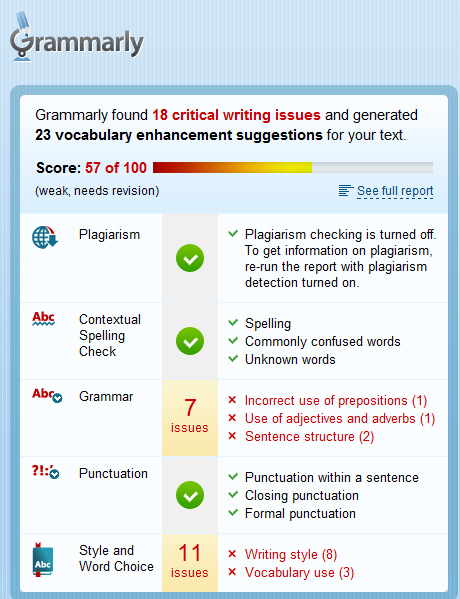 If you want a detailed report with error descriptions and suggestions on how to correct them, you will need a paid subscription.
Another useful and powerful desktop software is Ginger. Ginger Grammar Checker & Spell Checker provides corrections for spelling and grammar mistakes in MS Word, Outlook, PowerPoint.