Microsoft Paint has existed for 32 years and recently it was rumored that it will be killed in the next Windows update. Windows denied those rumors and it turned out MS Paint will still be available but moved to Windows store. There won't be new versions for sure, at least not in the near future. Since existence of MS Paint was put in question, it is better you get familiar with its alternatives.
Here is a list of free MS Paint alternatives:
Gimp is an open source software that can be used on Windows, Linux, Mac (10.6 and newer) and it other less known operating systems. It supports different file formats such as tiff, jpeg, gif, png, psd, bpm and others. Gimp is perfect solution for photo retouching, cloning objects, enhancing the quality of the photo.
Photoscape is an easy tool for photo editing and enhancing. The tool can remove red eyes, crop, filter or add objects or text, resize the photo or adjust colors. It even has a possibility to merge multiple photos in one or to create an animated gif from multiple photos. What is interesting, the tool has an option to find a similar face online, by using the existing photo.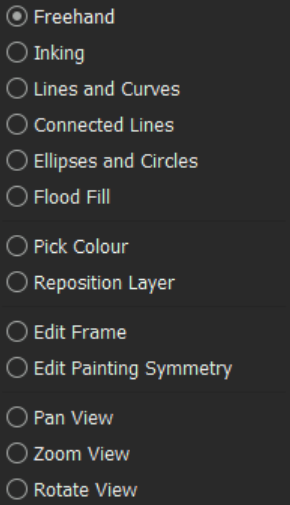 MyPaint doesn't look so attractive when you visit their website, but the tool itself is functional. It works on both Linux and Windows. The tool has three main settings categories, painting tools, brushes and the paint mode which you can change. For the start you can choose what kind of painting tool you want to use, such as ellipses and circles, connected lines, inking or freehand. Then you choose the brush and the paint mode
Krita is another tool that you can use for editing images. It has a very easy interface and you can even customize the side working panels, by choosing the features you use the most. Krita has a brush stabilizer that is especially convenient for users with shaky hands. It also has pop-up palette which makes choosing colors and brushes very easy.
Pinta makes your painting even easier- it has over 35 available adjustments and effects that will make your images look just the way you need. Pinta works in a way it offers multiple layers in order to group elements of the image for easier editing.
These are some of the most used Paint alternatives, have you tried any? Shoot in the comments what is your favourite painting tool and for what purpose do you use it.