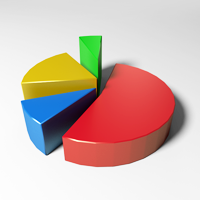 As just about every aspect of modern life moves into the online world, so too does financial management. No matter how organized a person is, keeping up with personal and business finances is always a daunting task. Thankfully, there are many brilliant online tools available today that can help with keeping one's finances in check. Whether you want to keep budgets for your household spending, balance your checkbook with error or figure out the best way to pay off your mortgage debts, there are online tools that can help you with these money management processes.
Here are 10 fantastic money management online tools that can help you sort out just about every aspect of your personal finances.
1) quicken

Quicken is one of the top money management software you can find online. Throughout its history, it has changed the financial lives of millions consumers. From budgeting for your vacation to planning for the family future, Quicken enables you to manage your money smart and safe.
2) Budget Pulse
Budget Pulse is a simple-to-use tool that helps balance your accounts and keep up with your many transactions being made throughout the month. One of the best features of Budget Pulse is that if sends you reminders so that you never miss a payment. Just pencil in your payment deadlines on your calendar ahead of time and never forget to pay a bill again with Budget Pulse.
3) YNAB

With YNAB tool you are getting a full control of your money. Described as your personal budget software, YNAB can help you get out of debt, and save money in general. The tool is available for the web, Android, and iOS and has several features that allow you to better control your finances.
4) Buxfer

Buxfer is a tool that is specialized in group management, which makes it a great tool for families, roommates, business partners, people going on vacation together – basically anyone who shares a budget in some way. And once you sign up to start tracking your own budget on Buxfer, you will get discounts for every friend that you convince to join with you.
5) Mint 
Probably the most popular online finance tool right now, Mint has been perfecting its services for many years now. It presents users with the ability to keep very thorough records of all their spending, from groceries to car payments and everything in between. Mint also presents this information in easy-to-follow metrics that allows users to see how they are spending their money and what they can do to save some.
6) Xero

One of the better accounting online tools, Xero, is great for people running small businesses who don't have the budget to hire an accountant of their own. It is very intuitive and will be easy to use even for people who have no prior experience with keeping books for a company.
7) Lending Tree

If you have a lot of debts and loans to pay off, Lending Tree  is an excellent tool that can aid you in this process. You can keep track of personal loans like mortgages, student loans and debt consolidation, but it's also good for commercial loans for people running businesses of their own. Of course, if you have both types of loans, Lending Tree is great because you can keep track of all your loans, personal and business, with the help of just one tool.
8) Credit Karma

If you are looking for a site that will enable you to get a free credit score and then keep tabs on your credit score as you try to improve it over time, Credit Karma  is a good place to start. It offers credit score comparisons and tools, personalized saving summaries, and tips on refinancing and getting your credit score up to snuff has quickly and painlessly as possible.
9) Money Strands

Money Strands  is an all-encompassing personal finance tool that allows you to manage your money easily, plan your budgets, give yourself alerts in order to avoid missing payments and keep all of your financial information secure. It allows you to have access to always have access to your financial data and is especially good for people who travel a lot and need an on-the-go tool and versatile money management tool.
10) Seeking Alpha

Seeking Alpha is another fantastic community site that allows you to engage with other users in financial discussion that can help shape your financial future and manage your money. The site is also one of the best if you are looking for stock market opinions coming from industry experts.