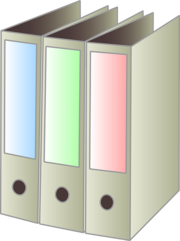 Running a small business by yourself is no small task, and small business owners need all the help they can get. Thankfully, organizing your business does not have to be that hard if you are a Microsoft Office user.
There is a huge amount of free Microsoft templates for 2013 Office suite that can make running and organizing your business a much easier process. Here are 25 great Microsoft templates to check out if you need some help keeping all of your business-related data in order.
1) Meeting Agenda Template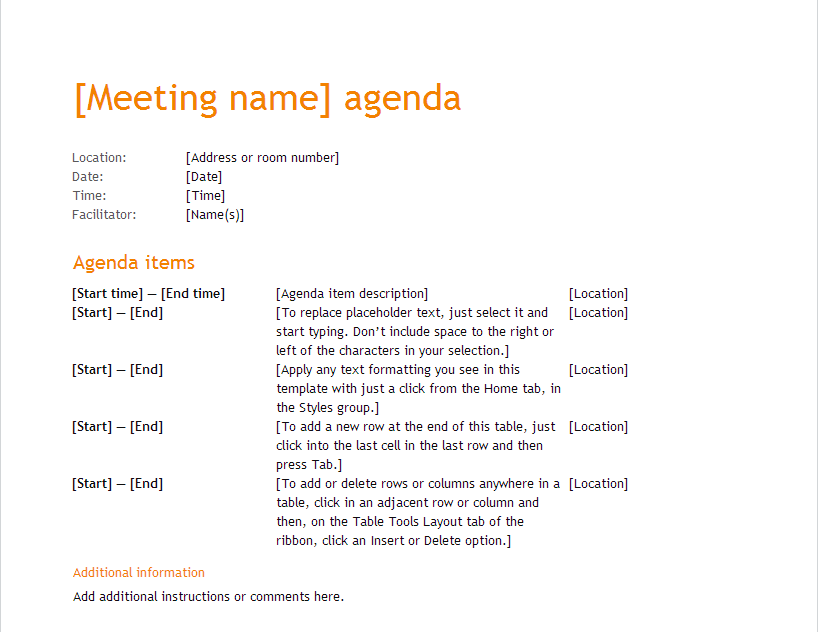 This is a great template for Microsoft Word that allows you to effortlessly plan out the agenda of a business meeting. You can quickly note all of the topics that you need to discuss at the meeting and share the agenda with everyone who will be in attendance so that they can prepare for the meeting ahead of time.
2) Invoice Template
If you are looking for Microsoft templates to make an invoice that is very basic but still very well designed and professional in its appearance, this is a great option. This custom Excel template will allow you to send invoices to customers and clients and keep track of all of your expenses and income in a very orderly fashion.
3) Company Memorandum Template
Do you need to send official announcements to your co-workers or clients? This is a great Word template for issuing announcements company-wide in a neat and effective way. Include all of the basic information that goes with the announcement (date, who is sending the announcement, etc), and input your message.
4) Time Management Template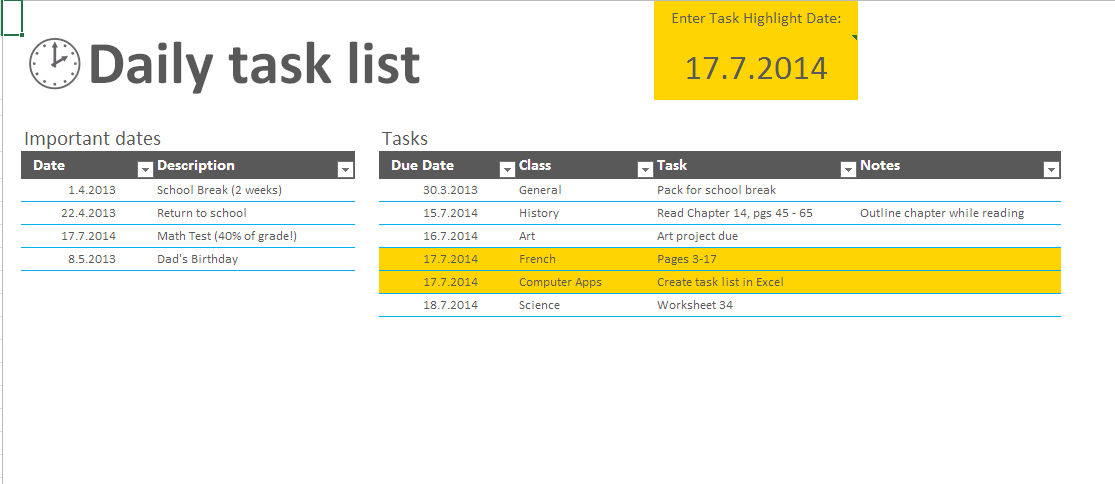 This is a great tool that you can use to keep your daily tasks straight and to help your small team of workers organize themselves better. Use this Excel template to prioritize your tasks and keep all of your daily work responsibilities on schedule.
5) Task Planner Template
You will probably be looking to achieve many of your company projects and goals in phases. This excellent Word template allows you to plan your project out in a calendar setting and focus on meeting all of the goals that you have set for yourself and your company chronologically.
6) Progress Report Template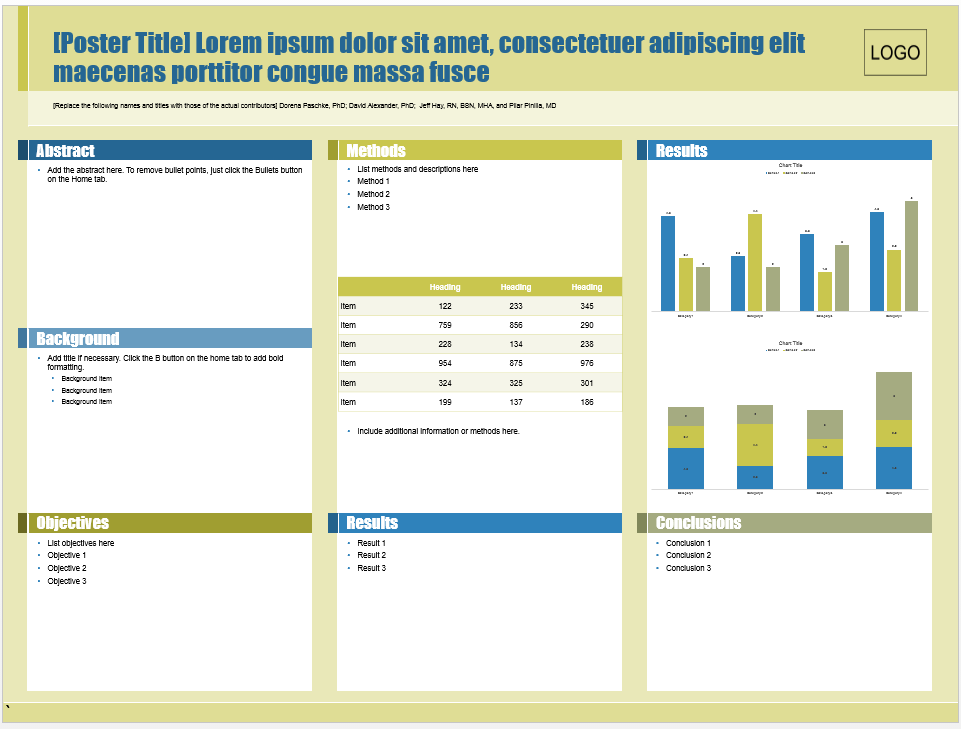 This is one of the most convenient Microsoft templates for presenting the progress your company has made to the team or even to potential investors and partners. Give background information about your business goals and then present your results using great looking charts and graphs. It's a PowerPoint template, which means it's perfect for presentations.
7) Corporate Calendar Template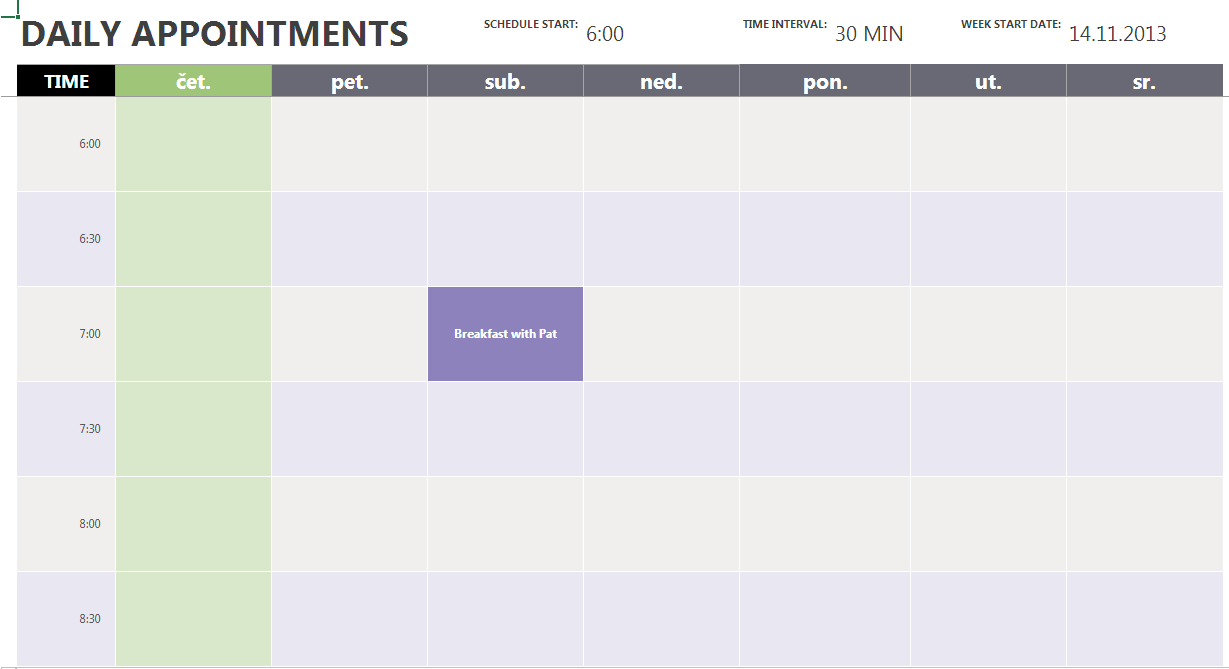 Never miss an appointment again with this excellent calendar template. One of the great things about this Excel template is that it automatically adjusts if you set up meetings and appointments that run over or under the time allotted for each in the template.
8) Business Brochure Template
Do you need a sleek and professional looking brochure template to present your business to others? This PowerPoint template is perfect for educating people about your business. It's perfect for pitching your business ideas to potential clients and investors and it's just as good for creating introductions to your business for new employees.
9) Net-Worth Template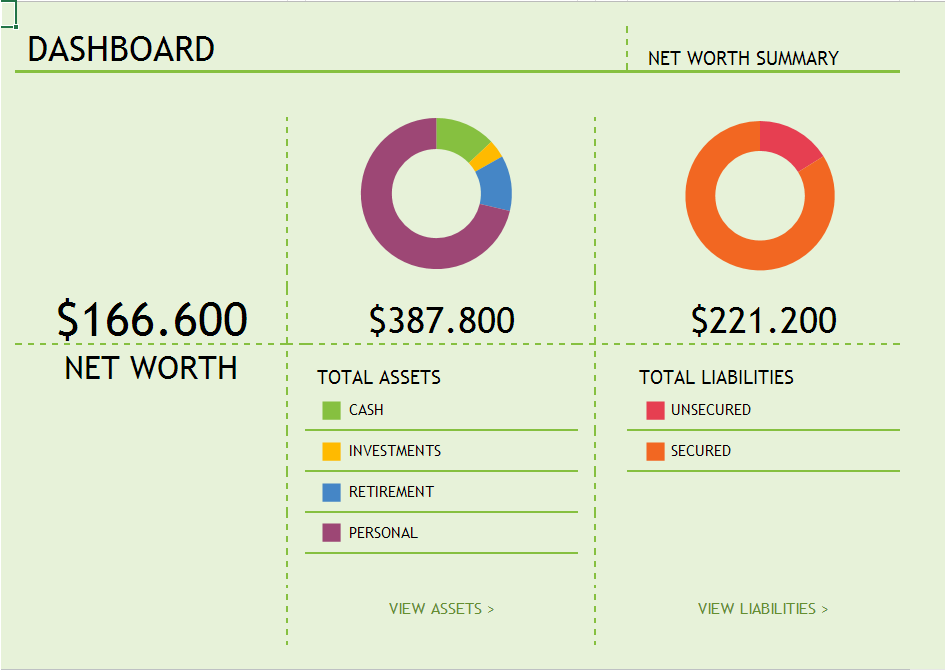 This Microsoft template gives you a clear and easy way to tally up your net-worth, taking into consideration your income, investments, properties, and anything else that adds or takes away from your net-worth. The Excel template is very easy to use – simply input the data where specified and receive a colorful and easy-to-follow presentation of your total net-worth.
10) Expense Report Template
All small business owners want to run a tight ship, and a big part of that is knowing where your money is being spent. This great Excel template will allow you to enter all of your expenses into a spreadsheet chronologically and tally up the costs. It's great to use for business trip expenses, equipment and maintenance costs, or salaries.
11) Business Report Template
This Word template has multiple uses. It is a neatly designed template that can be used to send out company-wide announcements, status reports, or a number of different memorandums.
12) Business Trip Checklist Template
It's easy to forget something at home when taking off for a business trip. Allow yourself to focus on your company tasks instead of worrying whether you brought the right amount of socks or toothpaste with you by using this business trip checklist template that will ensure that you've packed everything you need before you board the plane.
13) Business Card Template
Business cards are a must for any serious small business owner. This template allows you to design and print your personalized business cards easily and then hand them out whenever you are making new contacts and spreading the word about your company.
14) Employee of the Month Certificate Template
Building company morale is a very important part of running a successful small business. This is one of diploma-like Microsoft templates that makes it easy for you to personalize and print out a certificate to honor one of your employees each month and show them that they are appreciated.
15) Quick Business Pitch Template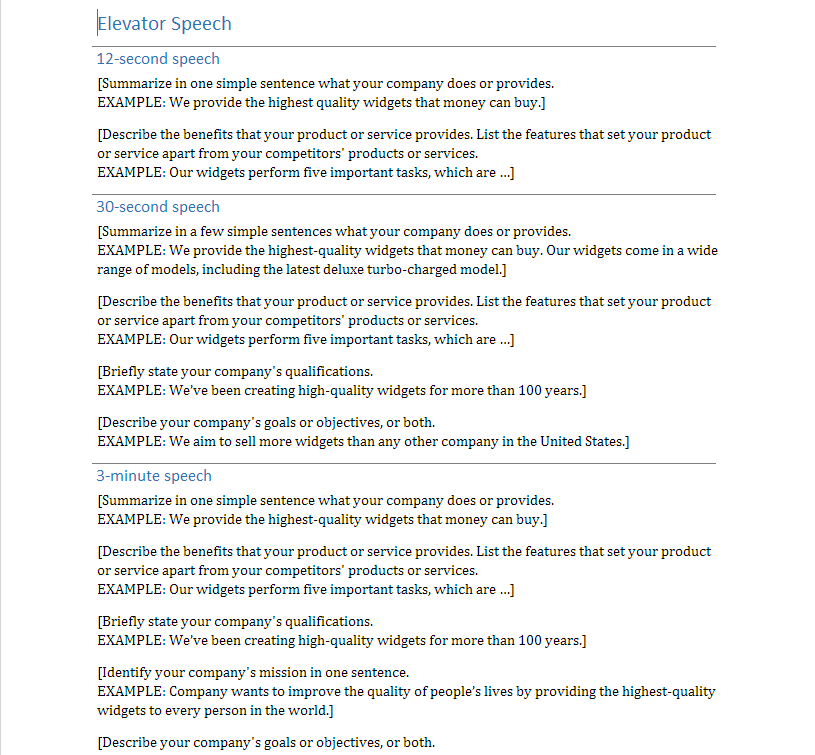 A fantastic template called "Elevator Speech" which guides you in an effort to create a quick and effective sales pitch when you have a minimal amount of time to get your point across. The Word template includes guides for creating a 12 second, 30 second and 3 minute pitch.
16) Company Meeting Presentation Template
Company meeting presentation template allows you to keep your employees up to date with the performance and insights of the company. There are many different features that slides are including such as various agendas, different success factors, performance overview, organizational, profit and goals review, meeting summaries and much more.
17) Company Newsletter Template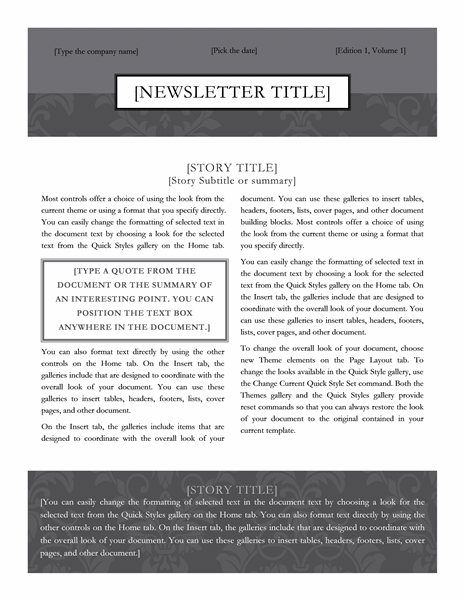 Company newsletters provide a good way to keep all of your employees in the loop and let them know what the company has been up to recently. This professional Word template allows you to create a great looking newsletter that can later be emailed or printed and distributed to all of your co-workers.
18) Income and Expense Tracking Template
This is a yearly profit and loss statement for Excel that allows you to effectively keep an eye on your company money. Not only can you input all of the information for each month into a spreadsheet, but you will also get line graphs made automatically to help you visualize the data.
19) Business Presentation Template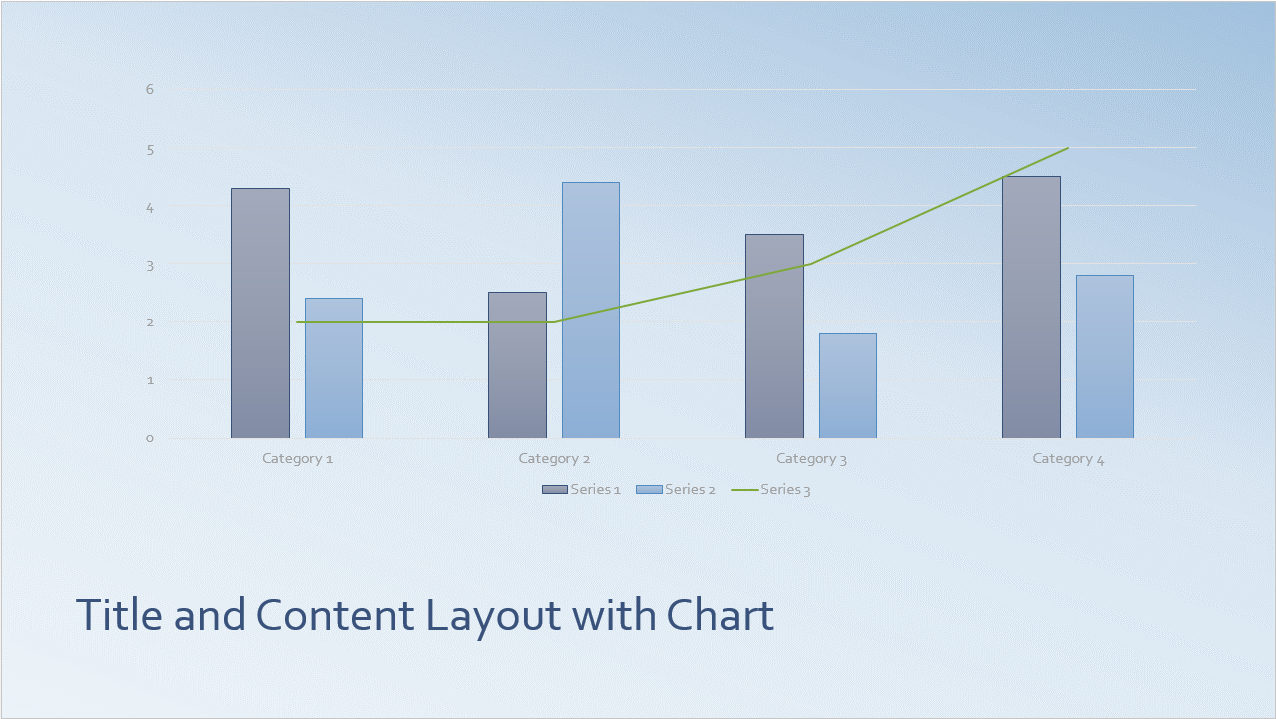 If you need to create a professional presentation of your business goals or accomplishments, but you don't have time to make one from scratch, this is a fantastic PowerPoint template to use. It's well-designed and professional looking, letting you easily create a great presentation by simply entering in the data you want to show and highlight.
20) Fax Cover Template
Anyone who needs to send a fax can use this Word template to quickly send a professional looking fax message to clients.
21) Equipment Rental Agreement Template
If you ever need to rent equipment for your company or you are renting out equipment to others, this template provides you a professional form for getting all of the necessary information down before performing the transaction.
22) Invitation note card
If you are looking for Microsoft templates to print your own, custom-made, party invitations, this is the right choice. With interesting and dynamic color-changeable tan and brown dots and stripes, everyone will be impressed. Dimensions are 4.25 x 5.5 inches when folded so the template can be used as an informal note card as well.
23) Inventory of home contents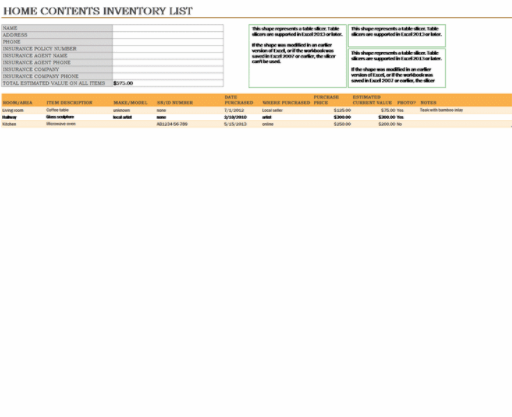 This template keeps an inventory of your important and precious data safe. You can store different valuables like serial and model numbers, retail and purchase prices, confidential information and more in a secure location.
24) Purchase Order Template
Here is a handy template to have when sending out orders that your clients have purchased for you. The Word template provides a ready-made form; all you need to do is fill in the necessary purchase and shipping information for the order.
25) Payroll Calculator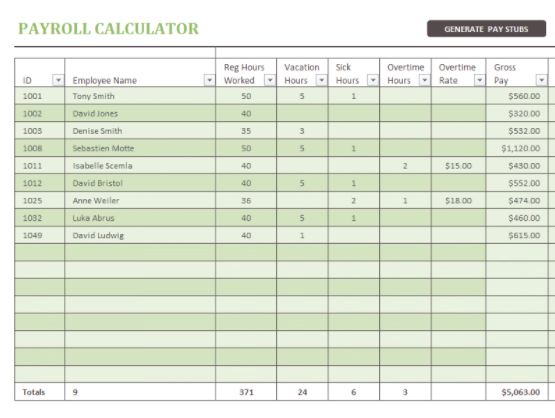 This amazing calculator is a perfect tool to use for your employees as it can generate, in seconds, pay stubs using its own code. You only need to insert their valuables and click on the Generate button. After pay stubs have been calculated you can easily print them.
These Microsoft templates can help you take control of all your paperwork and organize yourself and your company better. Running a small business is all about multitasking and MS Office templates such as these can give you a head start and simplify just about every process related to running your business.
You can save these Microsoft Excel spreadsheets in a PDF form so you can transfer your small business documents more easily. PDF documents can be viewed equally on every device, regardless of the operating system.
Even though it's hard to edit a PDF file, you can always convert it back to Excel format when you need to edit it. Our PDF to Excel converter online converts native and scanned PDF files to Excel for free and without email.