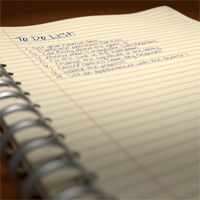 If you want to remember to do something, you had better write it down. This is especially true when it comes to our daily chores, tasks and all other to-do's that just seem to keep piling up and coming down on us. One has to remember all sorts of dates like anniversaries and birthdays, groceries and other items to buy, an ever growing number of assignments and tasks to accomplish at work as an employee and a team member, and the list goes on and on.
Most of us find it hard to keep up with all these responsibilities without a sort of to-do list that helps us get things done on daily basis. Some prefer to scribble down their chores and tasks on a piece of paper, while others, mostly business people and employees, have long preferred neatly typed and printed assignment lists. However, we all know that paper is very expensive in terms of environment sustainability. Thankfully, technology offers solutions and a really wide array of alternatives to printable note taking solutions. It's all a matter of finding and choosing the most suitable one. Let's then inspect some of the best available free note taking tools out there, for desktop and mobile productivity.
1. Google Tasks

Google Tasks  is a top of the line, fully free solution for Gmail users. It is a simple but powerful note taking tool that you can take with you wherever you go and cross off your completed tasks without wasting a single sheet of paper. The list will be automatically updated regardless of how you update it – from your mobile device or personal computer. Google Tasks features some great capabilities and productivity boosters like the ability to directly convert emails into tasks or add a task with a due date in your calendar to help you stay organized.
Another mention-worthy capability of Google Tasks is that you can quickly email your lists to anyone – forgetful spouses or children, your students and course participants, colleagues, team members, other employees or personal assistants.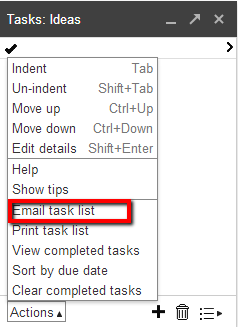 Most die-hard aficionados of printed to-do lists will argue that in case one goes offline, without the possibility to access Internet at some point while doing errands or on business trip, it's impossible to check and update the Google Task or an alternative web-based electronic to do list.
However, there is still a way to go paperless and cut down the paper usage, and stay on top of your tasks. One most obvious way is to print the task to PDF, which you can save locally on your mobile device, laptop or PC and check out whenever needed. As you can see on the image above, right below the option to email the task list, there is a Print Task list option. Click on it and instead of choosing your hard-copy printer, click on Save as PDF. Users of advanced PDF printers like our FreePDF Creator or PDFConverter Elite 3 can also choose any of them to print their lists to PDF.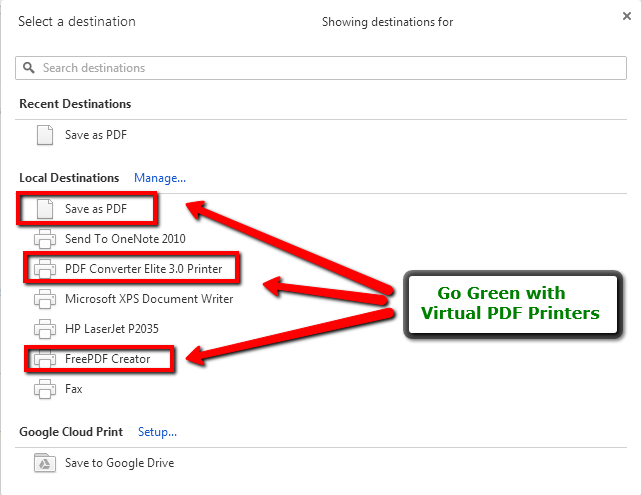 2. Google Keep
Google Keep  is another great and free Google product for keeping checklists. It's available for Web and Android, which makes it a perfect companion for keeping up with one's tasks on the fly.
3.  TeuxDeux
TeuxDeux  is a visually attractive iPhone app for note taking. It's free to download and use, and gives you the ability to work offline and then sync later. With an app like this for your iPhone, there really is no excuse for printing lists of tasks anymore.
4.  Any.do
Any.do  is a great alternative to both Google Keep and TeuxDeux for planning and organizing one's daily chores, as it is available to both Android and iOS users. It's worth mentioning that it's an award winning app.
Which note taking tool would you choose so far?
5. toodledo
Toodledo is a streamlined, and user-friendly web-based app for creating and managing to-do lists. The interface is intuitive, less techy people can keep it simple and those who prefer complex tools can choose additional features. This tool can import or export data from other applications and thus help you make stunning to-do lists. You can then email to-do lists to friends and coworkers, and print them, of course. One of its most appealing features is that the tool can create reminders based on your current location.
6. Todo.ly
Todo.ly is an online note taking tool for creating to-do lists and managing tasks. It's free, easy to use, intuitive, and yet pretty powerful for organizing life and getting things done. It allows for creating separate projects and subprojects, assigning due dates for tasks, even postponing tasks, and a bunch of other things that daily task management may require.
7.TODOIST
A perfect tool to boost your productivity even if you are not aware of that. Now you can work anytime and still finish all your priorities and tasks. Todoist is so much more than another task management software — it's your personal assistant. With Todoist, you are able to work remotely and easily organize your personal tasks since the tool connects on more than 10 platforms. You can have an immediate access, no matter where and what device you are working on. Everything is in one place and accessible all the time.
Do you have a favourite tool for managing your tasks and daily chores? Share it with us in the comments!