We have some very good news to share with our users. FinancesOnline, a popular SaaS directory and B2B software review platform recently featured our online service for PDF to Excel conversion. The team of experts behind the review also decided to distinguish us with two prestigious industry awards.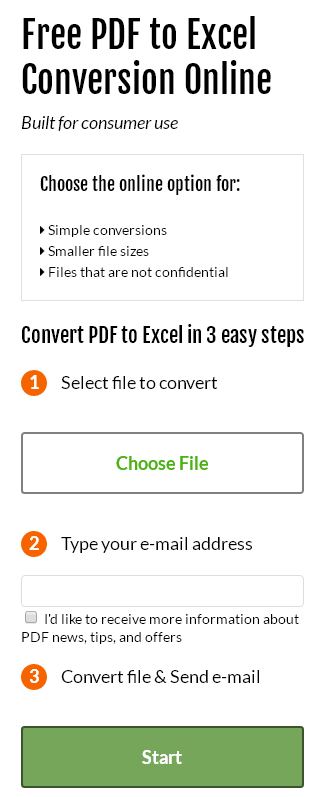 Just recently, we were informed that a group of SaaS and B2B experts gathered to evaluate PDF Converter's performance, and decided our product delivered user experience worth their official recognition. Based on their observations, PDF Converter won the 2016 Great User Experience Award, and was also distinguished with the Budget Friendly Award for providing outstanding service and out-of-the-box user experience for free. Both awards were merited in FinancesOnline top collaboration software category.
Experts took into consideration the fact that PDF Converter Online is a free tool, which nevertheless makes important PDF to Excel conversions much simpler, accurate, and more reliable. According to the review team, users appreciate the fact that conversion is smooth, and requires nothing more but their email addresses to which converted documents are sent. To make things even better, our platform can be accessed directly in a web browser, and users love the fact that we don't expect them to download or install any software. In the eyes of FinancesOnline experts, that was an imperative and critical factor to declare us suitable for their quality awards. In addition to that, one of popular software review websites have reviewed our PDF Converter as well.
We are proud to be the developers of such a helpful and well-known service, which has now been recognized by even more reputable experts. As a sign of gratitude, we will continue doing good work on providing our users with easy conversion tools, and help them accomplish their goals in an even simpler way.