Want to rip a driving sequence from Fast and Furious? Want a specific song from a movie but don't want to buy the whole album? MP3 player doesn't recognize the format of your favorite songs? Need to upload in GIF format instead of the JPEGs your digital camera uses?
These are scenarios and questions you're familiar with. The biggest question in the end, however, is–'What do you do?'
The simplest answer to that is finding a ripper, encoder or converter. They can turn those frustrating scenarios into simple tasks. To start you off, here is a detailed catalogue of the best tools out there.
Many of these rippers, encoders and converters are freeware so you don't have to shell out a single cent. They're effective, efficient and can ease your digital lives tremendously.
So 'what do you do'?–All you need to do is choose!

Audio
Rippers
Encoders
Converters
Video
Rippers
Encoders
Converters
Images
Editors
Converters
Online
Video Converters
Image Converters
Document Converters
Multifunctional Converters
Miscellaneous
Media Converters
Document Converters
AUDIO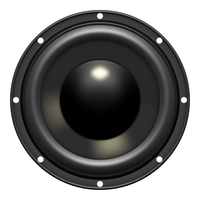 These tools are very useful in extracting audio from various sources, performing conversions from one format to another, and also in compressing or decompressing an audio file in order to improve its quality.
Audio Rippers
1) Audio grabber
Get an excellent software tool for ripping audio CDs with Audiograbber. Unlike other audio recorders, it copies the digital sound hence giving better quality output as compared to the one recorded from a sound card. Delete silent sequences and remove noise. Then save it using one of many audio encoders available.
2) Cdex
Cdex is an open source Digital Audio CD Ripper and Extractor. It can extract audio tracks directly from an audio CD and can compress and store it in a number of formats. With features like multiple track recording, support for CD Text, and advanced noise correction, it can easily solve your most common problems. Supports all releases of Windows from 95 to Vista.
3) FairStars CD Ripper
A powerful audio ripping software which can rip audio CDs into several formats like WMA, MP3, OGG, VQF, FLAC, APE and WAV. It supports automatic volume adjustment and has several other interesting features.
4) Aiseesoft DVD Ripper
Aiseesoft DVD Ripper can easily rip DVD to MP4, H.264, AVI, WMV, FLV, MKV, 3GP, VOB, DivX, MOV, DPG, etc., and even HD video. This DVD Ripper can extract audio file from DVD movie.
5) CD Ripper
This tool helps you with the conversion of your music CD to audio computer files on your hard disk. With an excellent output quality, it aims to provide fast, easy, stable and high-speed CD ripping to different audio formats such as WMA, MP3, MP4, WAV, and FLAC.
Back to Top
Audio Encoders
6) SurCode for Dolby® Digital Stereo Encoder and Decoder
SurCode for Dolby Digital Encoder is an excellent encoder which helps you reduce the space occupied on a DVD by audio track. By encoding the audio track it frees the space previously taken by it and hence allows for a longer running time or, higher bit rate video for better image quality.
7) LAME
LAME is a high quality audio encoder. It is one of the best available encoders due to it's support for MP3 encoder at mid-high bitrates and at VBR. It's an ongoing project with improvements being made to quality and speed.
8) Media Coder
Another free general purpose audio/video encoder and converter with capabilities of batch conversion. Its simple interface can be used in mobile devices like PSP, iPhone, iPod etc.
9) PowerEnc
PowerEnc is a simple and easy to use CD ripper and encoder. Its fast performance allows you to switch between different audio formats with ease and speed. Different free versions are available to choose from. Media Coder is extremely handy if you need to extract audio tracks from video files and repair audio and video CD/DVDs. The best feature: it can repair corrupted and partially downloaded files.
Audio Converters
10) AIMP Classic
AIMP Classic is a freeware audio player. It shares the look of winamp so it's very easy to get used to it. But what makes it worth having, are the additional functionalities of Audio Recording, Audio files Format Conversion and the option to edit and review tags.
11) AoA Audio Extractor
AoA Audio Extractor is a valuable tool to extract audio tracks from almost all video formats including AVI, MPEG, MPG, FLV, DAT, WMV, MOV, MP4 and 3GP. Save files in MP3, WAV and AC3 formats. Users can also change the Bit rates, sample rate, and channels according to their choice. A must-have for novices as well as experts.
12) Audiograil
Looking for an all in one toolkit for handling audio files? Audiograil supports MP3, OGG, MPC, APE, AAC, FLAC and WAV formats. Features include: albums renaming and tag editing, burning of audio files to audio CDs, file organizing and duplicate file finding, Playlist creation and audio quality analyzing. A must have for new geeks.
13) Audacity
A free audio recorder and editor. Audacity is a multiple platform supportive (Windows, Mac, Linux & GNU) tool with capabilities including recording live audio, editing several sound formats (Ogg Vorbis, MP3, WAV & AIFF), conversion of records as well as tapes into digital audio, dubbing, importing & exporting sound and audio effects.
14) dBpoweramp
dBpoweramp is a collection of different audio applications excelling in different areas of audio capturing, altering and producing. The applications include CD Ripping, Audio Conversion, Asset UPnP (DLNA compatible), CD Burning and Batch Ripping.
15) GoldWave Audio Editor
GoldWave is a professional digital audio editor with a trial version available free of cost. It can perform different operations on audio files like playing, editing, mixing and analyzing. It can apply special effects, reduce noise, and remaster old recordings.
16) Free CD to MP3 Converter
A free and easy to use tool. This application lets you rip audio CDs into a number of formats like MP3, WAV, Ogg and WMA. It can edit file tags and can also record audio.
17) FreeRIP
FreeRIP is another free software which facilitates you with extracting audio tracks from audio CDs and then later save them in different formats. In addition, it provides a high quality and lossless audio compression technique and also a Tag Editor.
18) Xrecode
Xrecode is the most useful audio converter, extractor and splitter, capable of doing parallel conversions. It can convert audio files from almost any audio format, and can extract audio from video files as well. Available in several major languages.
19) Easy CD-DA Extractor
Another multi-functional, all-in-one audio tool with three different roles including "Audio CD Ripper", "Audio Converter" and "CD/DVD Burner". With this tool you can rip audio CDs, convert their formats and then write them to your own CD/DVDs. Simple and easy.
20) Smart Audio Converter
Smart Audio Converter is a quick and easy-to-use audio converting utility. It works on all Windows platforms and converts between the most popular audio formats, including WMA, WAV, MP3, OGG, AVI/MPEG audio, MPC and more.
VIDEO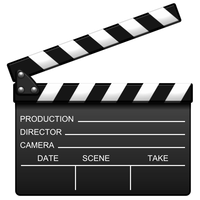 With various freely available tools, it's not hard to download a streaming video, extract sound from the video or convert videos from one format to another. Some of the most popular video encoders, rippers and converters are:
Video Rippers
21) StreamRipper
StreamRipper is an Open Source (GPL) application that lets you record streaming mp3 to your hard drive. It comes with support for Unicode and character set transcoding and hence support many file formats.
22) DVDFab HD Decrypter
This is a simple DVD Ripper tool. It is capable of copying the entire DVD movie to hard disk and can remove all protection restrictions (CSS, RC, RCE, APS, UOPs and Sony ARccOS) while copying. Also comes with support for full HD-DVD and Blu-Ray formats.
23) DVD Ripper
WinX DVD Ripper is free DVD ripping software that can also backup your files to the hard drive. It converts DVD format to various videos, such as AVI, MP4, MPEG, WMV, FLV and more. It can also convert DVD movies to mobile devices including Apple, Android, Microsoft, Sony etc.
24) AVS Video Converter
This tool is a multilingual supportive software capable of doing several video related tasks. As to it's main features, it can convert video between the most common video formats in minimum time, create movie DVDs, manage videos from HD-cameras, output the videos to many devices, make videos web ready, and extract soundtracks and images from movies. It also lets you edit fast and precisely with a timeline, and even supports batch mode.
Video Encoders
25) OpenShot
OpenShot is a simple and powerful cross-platform video editor designed for cutting, filtering and encoding your video projects. You can quickly trim down your videos, add titles, invert colors, change the playback speed and much more. It's an easy to use tool that supports a variety of file formats.
26) ImTOO MPEG Encoder
It is powerful MPEG converter software which can easily interconvert several video formats. It comes with several video editing tools including cropping, adjustment of artistic effects; adding watermark of text overlay and picture. Also the effect-added video can be viewed next to the original one.
27) Xilisoft Video Converter
Xilisoft converts videos from all of the popular video formats into other Video and Audio formats. Create videos from pictures and add different features like clipping, cropping and adjusting effects, adding subtitles and watermark to videos.
28) StaxRip
This tool allows users to set the quality and encoding speed of the output. It can also trim a video. Users need to manually detect interlaced or progressive input and to choose the settings. It is recommended to copy a video to the HDD first, and note to encode directly from a DVD.
29) Gilisoft Video Encoder
Gilisoft Video Converter is one of the simplest video converters that can be found online.  It is the best choice since it supports all the major file formats and it's compatible with over 160 video formats. You can quickly convert flash to video, merge, rotate or cut video and much more.
Video Converters
30) Any Video Converter
Any Video Converter is a software tool which covers almost all video formats conversions. It can convert any video format to other. The features include fast conversion of compressed file types and batch conversion with capability of converting thousands of files simultaneously.
31) Blaze Media Pro
Blaze Media Pro is an all-in-one tool for conversion, editing and burning both Video and Audio formats. It allows conversion of bit rate and compression. Video can be captured from most TV tuners, web cams, and other video capture devices. Blaze Media Pro offers an integrated media player, MP3 player, video player and CD ripper/player etc.
32) Super
Super is a simple and efficient tool which can play and convert any video format. With one simple click users can convert between several video formats including 3GP, PSP, DVD, VCD, AVI, FLV, GIF and countless others.
33) HandBrake
This tool is available for Windows, Linux and Mac OSX and can accept practically any format as a source and convert it into one of several other video formats—including those that are compatible with your iPod. The latest version includes Apple TV support!
34) Wise Video Download
Wise Video is a very helpful video download tool to help the users to download videos from YouTube. It can handle HD videos. It is free and runs on Windows OS.
35) VideoGet
VideoGet helps users to simply download YouTube videos and from more than 750 other video websites. It provides the option to save files not only in FLV format but also in many others like AVI, MPEG1, MPEG2, WMV, FLV, MP4, 3GP and MP3. With VideoGet user can pause/resume download process and can also resume broken download.
36) Replay Media Catcher
Replay Media Catcher is an easy yet powerful tool. It can capture any streaming media and save it to your PC where you can then watch it or convert it for viewing on a mobile device. It even automatically name and tag your video and MP3 files.
37) Videora Converter
Another free tool which converts many video file types. It takes most of the Video formats like AVI, DIVX, XVID, FLV, x264, VOB, MPEG and DVDs and converts them into the proper video formats that play on your video playing device.
38) Koyote Free Video Converter
Koyote Free Video Converter is comprehensive software to convert your videos under various formats. This tool allows you to set the start time, end time or duration of the video sequence you want to extract. Its conversion speed is a definite plus.
39) Avi2Dvd
Avi2Dvd is an all in one software which is capable of converting several video formats into to DVD, SVCD, VCD. The tool supports multiple audio streams and up to three textual external subtitles. It also facilitates users to produce dvd menus with chapters, audio and subtitles.
IMAGES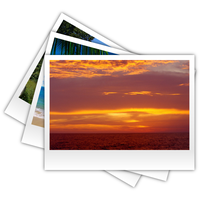 These image editors not only let you add effects, crop, resize, rotate or flip the images, but can also save the images in formats other than their default format. Some of the best available tools are:
Image Editors
40) GraphicsMagick
GraphicsMagick is a free image processing system. It offers a robust collection of tools and libraries for reading, writing and manipulating images in 88+ formats including GIF, JPEG, PNG, TIFF, and many more.
41) FastStone Image Viewer
FastStone is an efficient and easy to use utility which can be used to edit images. It comes with several features like image viewing, management, comparison, red-eye removal, emailing, resizing, cropping and color adjustments. It supports all major graphic formats and can convert files from one format to another.
42) Aviary
Here's another powerful and simple photo editing software. Bring your creativity to a higher level with this compelling tool that gives you everything you need to make stunning photos.
43) ImageMagick
Here's a command line based software suite to help you create, edit and compose bitmap images. It comes with several interesting features like special effects, animation, image identification, motion picture support and image calculator.
Image Converters
44) Magic Tracer
Magic Tracer is another raster to vector converter. It works as an all purpose tool in conversion from raster to vector. It has a simple interface and real-time previews.
45) Graphic Converter
A fine software tool for converting graphic formats. Graphic converter supports more than 25 formats and has 50 different filters to apply on images. Another cool feature is its unlimited undo and redo support.
46) Image Converter Plus
With this professional converter, you can work with a large range of items like graphic files, photos, drafts, finance documents and other images of any type. Image Converter Plus comes with multiple image conversion and resizing capabilities and Accepts and converts a wide range of file formats.
47) Convert HTML to Image
This is a command line tool and is useful for converting html and mhtml files into images. Convert HTML to Image can take full length screenshots of websites and supports JPG, GIF, PNG, BMP and TIF formats. It works in the background in a multi threaded batch mode and can, hence, facilitate multiple website captures simultaneously.
48) Advanced Batch Converter
A useful tool which can take any number of images in any format and convert them into other formats. Advanced Batch Converter can also resize, rotate, flip, mirror, crop individual or bulk images within seconds hence saving the valuable time previously wasted on doing these operations one by one on each image.
49) Free Image Converter
Free Image Converter from VeryDoc supports reading over 100 major file formats (not including sub-formats). It is easy to use and a powerful tool. Perform batch edits and convert multiple files in one go.
50) XnView
XnView is an efficient tool for viewing and converting graphic and image files. It can import approx. 400 and export approx.50 graphic formats with fundamental editing tools to retouch your images.
51) Easy Graphic Converter
Easy Graphic Converter is another simple and powerful converter. It can work as Graphic and Image converter as well as a Thumbnail maker Software. It can import and export a wide range of image formats and can work as a batch converting tool as well.
52) Easy Graphics File Converter
This is a multiple files format converter utility. It supports GIF, JPG, BMP and PNG files and can incorporate batch editing. Easy Graphics file Converter can change the format of one file or set of files simultaneously.
53) Blaze ImgConvert
A new and advanced image converter. It supports over 140 graphic formats and has much many options including comprehensive compression, sub-formats, various colourspaces, colour depths. One of the best options is support for conversion for multi-page files.
54) Pixillion Image Converter Software
Another image converter for windows. Pixillion Image Converter Software has an easy one step process to convert images from one format to another. Its powerful features include batch conversion, advanced image resizing, adding text captions to images. Users also view their resultant image and format information before actually converting.
55) EPS Converter
This tool converts your EPS files to various and more convenient image formats such as JPG, GIF, BMP, WMF, SVG, PNG or PDF. A perfect tool for web designers who are limited on time since there is no registration or email required.
56) Imagery
Imagery is a graphic tool developed for Mac OS. It converts various graphic, sound and animation/video files from a variety of computers and systems into formats acceptable by Mac.
57) JPEG Photo Converter
JPEG Photo Converter is a fantastic tool. It accepts several formats as source including BMP, GIF, PNG, TIF, ICO, EXIF, WMF & EMF and converts them into JPG & JPEG formats. User can control compression quality and can also rotate, flip, add text and watermarks to the images.
ONLINE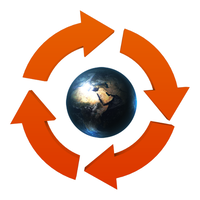 The online conversion sites diminish the need to download tools in order to perform ripping, encoding or conversion of audios, videos and documents. These sites make the job easier and quicker. Some of the best are:
Online Video Converters
58) FLVTO.com
This tool converts online video into all popular formats: iPod, iPhone, Windows DivX, MP3. You simply enter the link of the video you want to convert, click "Next" and choose one of the supported output formats. You can also convert by upload, not only link.
59) Oxelon
Oxelon Media Converter is safe and clean freeware tool that is able to process many files simultaneously. It's one of the few video/audio tools that takes advantage of high-speed multi-conversion by using different codecs. You can resize video, compress audio and even optimize the size of media files.
60) M4V Converter Plus
M4V Converter Plus is all-in-one online service converter that allows users to convert M4V files to MP4, MOV, AVI, WMV etc. You can also extract audio from iTunes videos and save it to MP3, AAC and more. The tool has no ads and the conversions are 30 times faster than its competitors.
61) Download Helper
Video DownloadHelper is a useful browser extension that can download videos from the web. It detects any video by activating the browser toolbar icon and with a click of a button, you can see all available videos and simply download the desired one.
62) VidToMP3
VidToMP3 is a free video to MP3 Converter and allows you to convert and download a video to MP3 file online. This service is fast, free, and requires no signup. All you need is a Video URL (YouTube, Vimeo, Google video) and their software will transfer the video to their server, extract the MP3, and give you a link to download the audio file.
63) Catch Video
The CatchVideo web site is free and with unlimited usage. Use the video converter as much as you wish. These converters give output files in MPG, MOV, DVD, MP4, 3GP and FLV formats.
64) TheYouMP3
The YouMP3 is claimed to be the fastest online YouTube to MP3 converter. There are no limits on file size or video length, it is 100% free and you won't be frustrated with any pop-ups.
Online Image Converters
65) Image Converter
As an online image conversion utility, Image Converter will let you upload your images and convert them to any format of your choice. It supports over 100 major image formats but the most important formats are BMP, DIB, EPI, EPS, GIF, JPC, JPEG, PCD, PCX, PDB, PDF, PGM, PICT, PNG, PSD, SVG and TGA.
66) Pixlr
With Pixlr, a free online image editor, you can resize your images, add text and effects, crop, work in layers, rotate, touch-up, replace color and much more. And all that directly within your browser.
67) Convert Hub
Convert Hub is the online service dedicated to image conversion. Here, you can transform, convert and change pictures, photos, avatars, drawings, sketches, designs, thumbnails, wallpapers, illustrations, charts, and diagrams–all for free and online.
68) Online Image Optimizer
Image Optimizer gets your images in GIF, JPG or PNG format and optimizes them so that when used on websites they'll load as fast as possible. Convert images from one format to other.
69) Free Online Images Converter
Online Image Converters is a set of free web based tools that facilitates the users to convert and resize a picture without having to install any software. Here users can convert over 100 image formats, among them BMP, DIP, JPG, EPS, PCX, PDF, PNG, PSD, SVG, TGA, etc. It is quick and easy-to-use.
70) Fix Picture
Fix Picture is a simple and free online tool to do some basic edits to your snaps. You can upload your images and then resize, rotate or put effects on them according to your choice. You can also select the output format and quality.
Back to Top
Online Document Converters
71) Docx to Doc Online
This is a free online service to convert Microsoft Word Docx files from Office 2007 and 2010 to Doc files. You upload the file you want to convert and the conversion will start automatically. Then simply donload the converted file without providing your email address.
72) ACI Online Conversion Service
Here is an online paid service which lets you convert your documents, spreadsheets, graphics or data base files between different software formats. Files from older word processors and spreadsheets can also be converted to newer formats.
73) Neevia Document Converter
One of the highlights of this online conversion service is the ability to select your delivery method–"Wait for conversion in browser" or "Email me a link to the document." There are also options for Compatibility, Auto-rotate Pages, Resolution, PDF Encryption and Watermark.
74) PDF Converter
This service converts commonly used files including those of Microsoft Office, Open Office, graphic images, vector graphic and other formats to PDF. This interactive PDF converter and document creator is quick and reliable.
Online Multifunctional Converters
75) Docs Pal
DocsPal is a free online file converter that supports all kind of documents, video, audio, images, e-books and archives. Furthermore, it provides an online viewer that allows you to view documents and images online directly in your browser, without having to install anything else.
76) Cometdocs
Cometdocs is a free online document conversion interface that offers a large set of document formats. Users can sign up for free, upload their files, select destination format, enter email and the resultant files are emailed to them. Its unique features include documents conversions, audio and video conversions, and legacy format conversion.
77) youconvertit
This online conversion service also converts documents, images, audio, video and archives into user's desired formats. Online videos can also be converted using this service. Users can also send up to five files to an email address without making an email and can also convert between measuring units.
78) Free Online Image Editor and File Converter
This online tool is user friendly and fast in photo editing. Load pictures from your computer or camera and do many changes and corrections on them–rotate, crop, and resize; adjust brightness, contrast, and file size. Then simply save them back to your computer.
79) JOD Converter
The Java Open Document Converter works as a bridge between MS Office and OpenOffice.org. It also automates all conversions supported by OpenOffice.org. It can convert any document to PDF, OpenDocument Presentation (odp) to Flash; PowerPoint to Flash and any format to HTML as well.
80) Zamzar
Zamzar is another online service which helps users to convert file formats without downloading software. It supports conversion between a wide-variety of different file formats. Some of the categories they deal in are Document formats, Image formats, Music formats, Video formats, compressed formats and CAD formats.
MISCELLANEOUS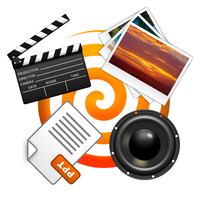 If you're looking for general converters that can do more than just audio, video and image conversion, then this may be the section for you. Below is a list of conversion tools that work with different types of media and a wide range of document formats.
Media Converters
81) VeryDOC PowerPoint to Flash Converter
As it is evident from its name; the tool is a stand-alone application which converts PowerPoint Presentations to flash movies. It is easy to use and provides accurate, small sized, file conversions. The converted files are ideal to be used as a presentation posted on a Website as well as to be used in a Multimedia Marketing CD.
82) PowerPoint to Video
PowerPoint to Video converts PowerPoint Presentations into video files of AVI format. It can keep all the original animations and special effects in the PowerPoint file on the video file and can attached the sound from microphone, CD player, background music etc.
83) Image to Video
This tool allows you to create a video with background music and your own pictures. You can add up to 30 images, as well as your own song and transfer your photos to astonishing video.
84) Format Factory
Format Factory is an all in one multifunctional media converter. It facilitates users with inter-conversion of all popular media formats. Also it comes with capabilities like repairing damaged files, support for iPhone and iPod and DVD Ripper. Its support for 56 languages is of course another plus.
85) Mobile Media Converter
The Mobile Media Converter is a free video and audio converter for converting between popular desktop media formats like MP3, wma, ogg, wav, MPEG, AVI, wmv,  and commonly used mobile devices/phones formats like amr and 3GP video. iPod/iPhone and PSP compatible MP4 video are supported. Moreover, you can remove and add new formats or devices through the internet.
86) RealPlayer
RealPlayer is the ultimate PC media player for downloading web videos and watching them offline. With this tool, you can easily manage, stream, convert and enjoy your videos on any device.
87) Cucusoft DVD to iPod
As evident from its name the tool helps users to convert any DVD format into iPod video format. Three different modes namely "Direct Mode", "Batch Mode" and "1 Click Mode" are provided for different requirements.  A must have for iPod owners.
88) Quick Media Converter
A free yet powerful Video and Audio converter software. Some interesting features offered include automatic imports from PSP's memory card as well as conversion for video games consoles including Xbox 360, Wii, PSP and PS3.
Document Converters
89) PDF Converter for Mac
Mac PDF Converter enables Apple Mac users to convert PDF files to Word, Excel, PowerPoint, EPUB, Text and HTML. It converts up to 50 PDF files at one time. Its features include the ability to change contents of existing PDF files, edit PDF files in MS Office, read PDF ebooks on mobile devices such as iPad, iPod Touch, Sony Reader and more.
90) PDF24Creator
PDF24 Creator is a powerful tool to create PDF files from almost any application. it's a free program that can convert documents into PDF files very easily. You can merge and split PDF, secure, extract pages and the tool also acts as a PDF printer.
91) NCH Software
Doxillion Document Converter software is a highly effective tool for converting document formats such as MS Word, WPS, HTML, PDF, EPUB and other file types. It's a multi-format converter with a quick and easy conversion process.
92) Ultra Document To Text
Ultra Document To Text is a paid solution for converting PDF, RTF, DOC, DOCX, PPT, PPTX, XLS, XLSX, HTML and MHT documents into text files. It is easy to use and is also available as a standalone ActiveX component which provides the functionality to convert various documents into text.
93) e-PDF Document Converter
With this converter users can convert their documents from and to PDF, EPS, PS and image files easily. The key features include; saving web pages in PDF format, Font embedding, resolution and image compression support, support for user defined page sizes, multi-language support, live hyperlink support etc.
94) ActMask Document Converter
ActMask Document Converter family converts any document to PDF, TXT, Multi-page TIFF, JPG, GIF, BMP, PNG, TGA, PCX, EMF or SPL (Print Spooling File).
95) Any DWG and DXF to PDF Converter
This tool converts AutoCAD drawings to vector PDF. Users can choose layouts or layers to convert, as well as control their PDF output colors. With PDF output options users can choose full color, grayscale, or black-and-white. It is a stand-alone utility and AutoCAD is not required for its working.
96) ParseRat
This is an effective text or image to database or spreadsheet tool. It reads most files including page image print files from other processes, fixed format, delimited, dBase, structured binary etc. Parses dates, names, addresses and genders and generate fixed format, delimited or dBase files.
97) OmniFormat
OmniFormat is a document conversion utility available as a freeware which supports dynamic conversion and image manipulation of over 75 file formats including HTML, DOC, XLS, WPD, PDF, JPG, GIF, TIF, PNG, PCX, PPT, PS, TXT, Photo CD, FAX and MPEG. OmniFormat requires installation of Pdf995 (which is also free).
98) All Office Converter Pro
This is all-in-one document and image conversion software with batch processing support. It can help you batch convert different document formats between Microsoft Office PDF, HTM, HTML, RTF, and TXT. It can also batch convert different image formats including JPG, BMP ,GIF ,TIF ,WMF ,EMF, TGA, RLE and PNG.
99) Universal Document Converter
Universal Document Converter is one of the most comprehensive software tools to convert documents into PDF, JPEG, TIFF or other graphical files. Its fields of application include Document Sharing and Archiving, Presentation Creation, Web Publishing, Preparing Layouts for the Printshop and Corporate Workflow System Deployment.
100) Acme TraceArt
Nowadays most CAD programs can import and display raster files. But after it's imported as a raster file all one can do is look at it or trace over it. If you want to edit a raster file in your CAD program you must first convert it into a vector file. You can do this with TraceArt.