School is coming and so are the assignments. Whether you are a student or a teacher, you are probably aware that you will have less free time once the school starts. That's why we have prepared for you a list of essential school tools that help you finish your tasks quicker and enjoy the evenings almost like you are on a holiday.
Essential Online Tools for Students
Many school tools can be used both by students or teachers. Here is a list of tools and applications that can be of great help to every student. Each tool listed below has a different purpose and it's up to you which school tools you will choose to use for your school activities.
Collect files, photos, links, make notes
Middlespot is the tool for keeping links, notes, files, docs, photos, videos, bookmarks on your desktop and organize school stuff the way you want. If you want to keep everything at your fingertips Middlespot is the right choice for you. You can drag and drop your school materials such as pictures, documents, links, videos etc. It also has a feature to take notes and make a to-do list. You can turn your computer into a school workspace and share it with your classmates.
Price: Completely free to use
How to use it: sign in with Gmail, click on Make a desktop, enter the name of your personalized url. Check out if you want to make your desktop private or public. You can start with an empty desktop or Google Drive. Add content to your desktop, reorder them the way you want and share your content with your school friends.
Noti.st is a bit different from other note taking tools and collectors because you can use it as a portfolio. If you need to present something in front of a classroom or to apply for a scholarship or school audition, you can use Noti.st to be noticed.
Price: there is a free and a paid option. To use this tool for free you need to register. You can make 5 presentations per year. There two paid options, monthly and annually, and you can create as many presentations as you like.
How to use it: click to create a presentation, set url url, add your slides and links. When you are done, share the link with others.
Booksnap views online links that are related to the image of a textbook or a course material that you snapped with a camera. If you want to collect materials for the subject you are studying, you can use this tool to take photo of the school textbook and find relevant resources. It is the easiest way to combine school books with Internet resources, with a few snaps you collect a bunch of materials for studying.
Price: Free
How to use it: snap an image of a textbook page and view online links related to the topic.
Stay productive and organized
StudySmart is not a tool but a mobile app that helps you manage your studies and track down your exams in a smart way. Set starting date for learning, exam date, free days and so on. The app will show you the recommended hours to study per day and track your progress, with daily updates. Every record you insert can be updated or deleted. This is one of the school tools that you need if you feel hard to stay productive.
Price: Free
How to use it: Make a list of subjects and define how many days will you spend for each one. Add the exam date, free days and the starting date.
Revision Buddies is a self-assessment learning tool for productive learning. It offers a modern approach to studying with more interactive and engaging learning process. There are thousands of questions and detailed answers written by teachers to provide you with insights to the most relevant facts that you need to know for your exams.
Price: The complete collection costs about $12 per year, but if you want to choose only particular subjects, one subject is $3 per year.
How to use it: You need to register and make a purchase first and then login and do the rest.
Brainstorming with other students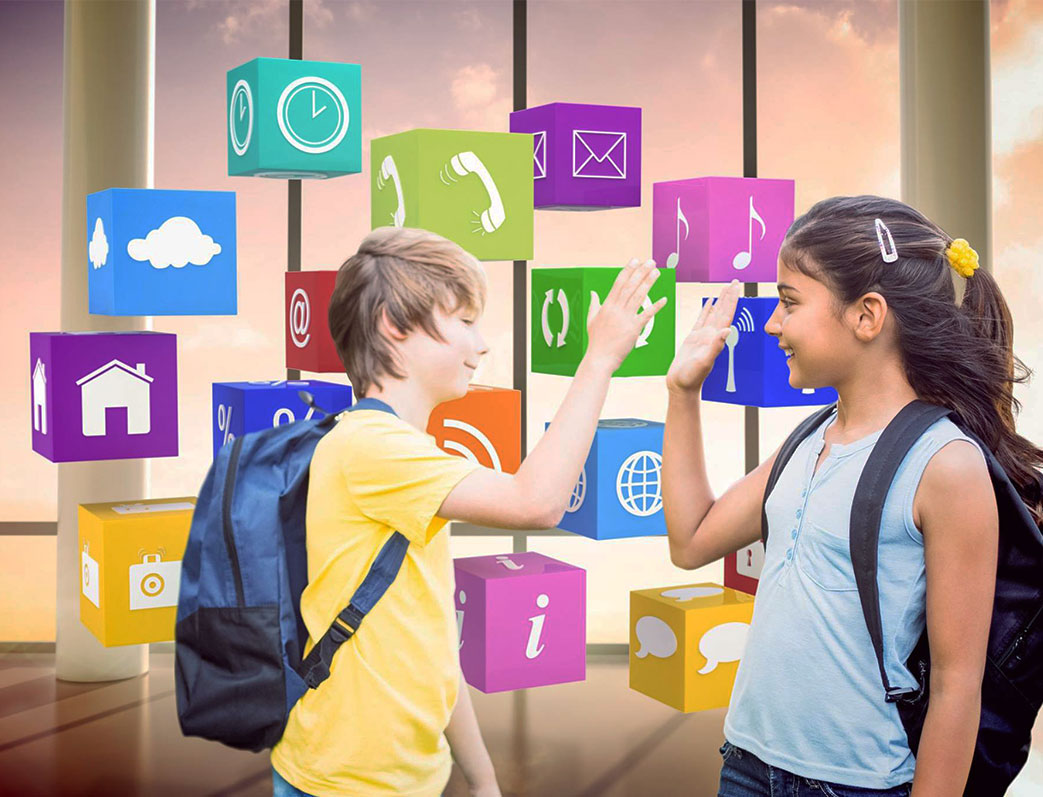 Time to Toast is a tool for creating timelines. It can be useful for history and social subjects, when you have to memorize a lot of events and dates. It can also be used when studying grammar and verb tenses. You can use this tool to have a brainstorming session with your peers or to revise on your own.
Price: Free
How to use it: choose a plan, and fill in the details. Add up to 40 events to your timeline, the title of the event is limited to 255 characters and the description 500.
Mind mapping
SpiderScribe is one of the school tools that is good for mind mapping and brainstorming. With this tool you can organize your ideas, take notes, keep files, mark calendar events etc. in a form of mind maps. You can also collaborate with others and share your maps online.
Price: the cheapest plan is $5 per month but there is a free trial
How to use it: simply add different elements such as text, images, calendar events, geographic locations etc.
Keep learning
Study has over 22,000 video lessons and other resources for studying. No matter what subject do you need to study, here you will definitely find what you need. It has school materials in different forms: courses, articles, videos, quizzes, lessons, and you can also search topics by subject.
Price: not free but there is a free trial
How to use it: browse courses on different topic and choose the course you want to take.
Troovit is not so for learning but for showing what you have learned so far. If you are a successful student, you can use this tool to make a portfolio of your works and present your skills. You can also use it to make summary of each lesson and revise it.
Price: Free
How to use it:  need to sign in via Google or Facebook, add connections, explore topics, create collections.
Flipgrid is for sharing your knowledge and making discussions with your school peers or teachers. You can record short videos by yourself and your friends can reply to your videos. Educators are 100% in control with video moderation, access controls, and much more.
Price: Free for teachers, students need to take a flip code from their educator.
How to use it: Students record different kind of videos up to 5 minutes, and other students can reply and discuss.


School Tools for Teachers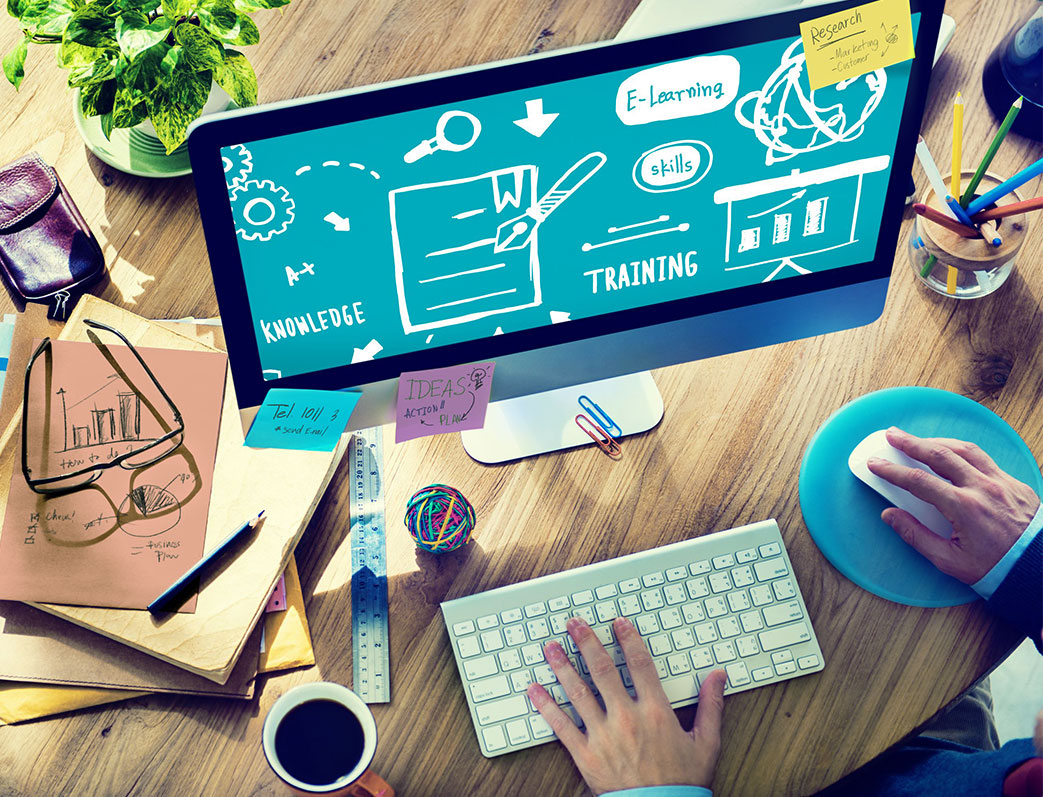 Being a teacher requires much work, energy and devotion. You have to be patient with your students, and always ready to help them. Thanks to different school tools for teachers, you can prepare lessons quicker, lose less time on managing school documents, and make your students more interactive in the classroom.
Online collaboration tools for education
GoFormative is a time saver because it handles classroom data for you. Teachers use it to track students, to have a look at their performance for every assignment. The tool has more than thousands of pre-made formatives to save you additional time. Even if you want to use your own materials you can upload documents in the tool, add places for your students to respond and to customize questions if necessary. GoFormative can be used for any grade, on any device, for any subject.
Price: Free for students and teachers
How to use it: You can upload your own file or make a form from scratch. Create and edit questions, preview them and view responses.
Piazza connects students and teachers in and out of the classroom. Students get help from teachers and teachers easily create interactive class. You can use Piazza to have a better picture of the difficulty level of your lectures. Students give you anonymous feedback and ask questions about the subject. As a result, you as a teacher know what the questions students are struggling the most and how to better use the time in the classroom.
Price: Free
How to use it: Ask. Answer. Explore. Whenever.
With Pear Deck every student takes part in the lesson on his or her own screen. This tool is particularly interesting because students can give a voice anonymously and they can all give answers at the same time. Only a teacher can see students' response. If you have shy students in your classroom Pear Deck will be of great help.
Price: Free and paid options
How to use it: You can use it as a Google Slide add-on. Access the Slide library to choose a template question or create your own.    
Kaizena is a feedback tool for Google Docs that every teacher needs. It implements your voice comments into the document which is a way faster than typing or writing feedback comments. You can save any video or a web page as a lesson and add it as a comment when reviewing a student's work. You can record your own voice or text comments as well.  With Kaizena you can explore built-in lessons that were used or added by your colleagues.
Price: Free
How to use it: Select some text on the document you want to comment. Click on Voice message to record it.
Manage school documents efficiently
Picmonkey can be your next photo editor. If you need graphics for your lessons this tool can help you crop old photos, add text, make collage, cards and much more. It's an all-in-one photo editor, perfect for busy teachers. You can even create posters or make a lot of different versions of one photo.
Price: free trial for one week
How to use it: upload your photo or use design from the template gallery.  Click on Erase, Effects or Basic tab and choose different photo editing options.
You need PDF to Word Converter tool to edit old school materials that were saved in PDF. Even if you have a paper copy, you can scan it and extract text from a scanned PDF. This tool saves time and you won't spend hours managing documents.
Price: Free
How to use it: Upload a PDF, enter email address and click Start. Soon you will receive an email with the download link to your file
Similar to previous one, PDF to PPT Converter helps you with school presentations. If you want to make changes to your lesson sheets and other PowerPoint slides you can use this tool to convert PDF document to PowerPoint.
Price: Free
How to use it: the same process as the tool above, the only difference is in the output file you get.
Plickers is a mobile app that teachers can use to manage assignment papers. Just scan students' cards and check their work. The data is saved in your account on Plickers website and you can access it anytime. There are different sizes of cards you can use and print for your students.
Price: Free
How to use it: print cards and give them to students. When they write answers to the questions, scan the cards and evaluate their answers.
Smart Lesson planning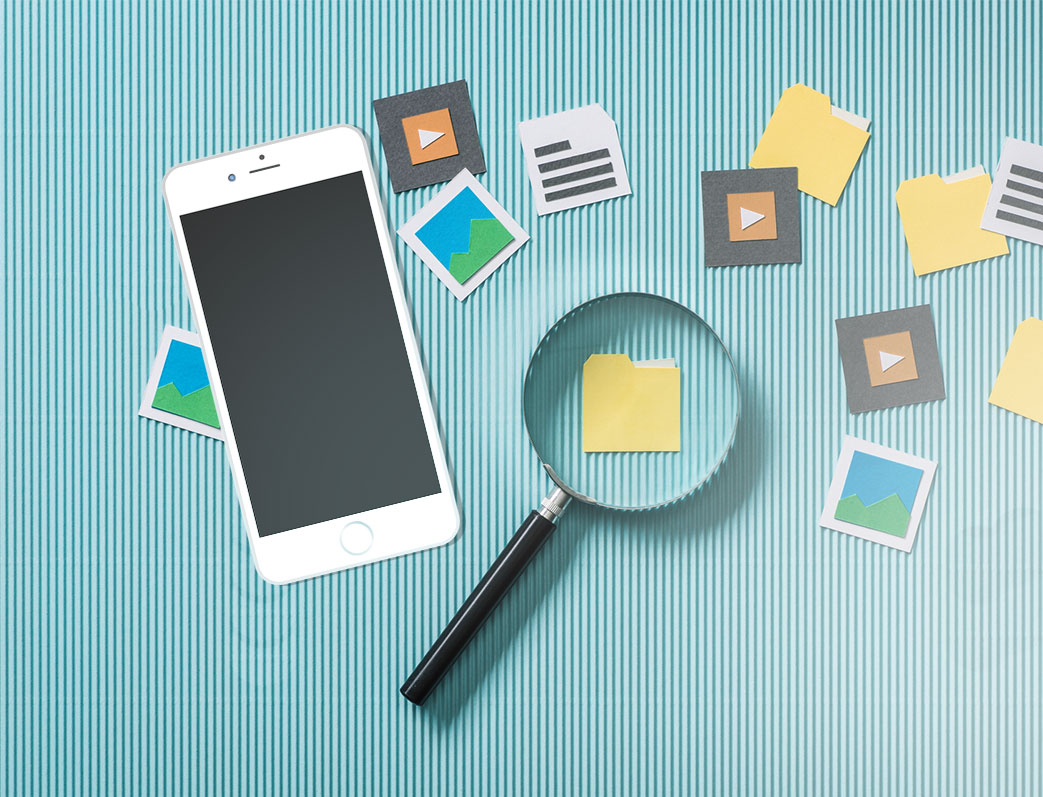 Students love quizzes, they make learning fun and interactive. If you haven't tried any quiz maker so far, try Quizizz. It can be a part of your lesson plan toolbox, because you can create quizzes on different topics and use them for lessons revisions. This quiz maker stands out from other because students can take part in quizzes on any device and progress independently. There are millions of quizzes to choose from or you can make your own.
Price:  Free
How to use it: You can search for quizzes and view them without signing up, but if you want to play you need to sign up for free.
Kahoot is a very popular tool among teachers. In case you haven't heard about it, Kahoot is your true help in the classroom. Students can answer to the questions on their own devices and questions are displayed on a shared screen. Whenever subject you are preparing for the next lesson, you can create questions and ask students to take part in the game. Moreover, there are millions of existing kahoots you can use for your lessons if you are too busy with other school tasks.
Price: Free for students and teachers
How to use it: Create learning games, in a multiple choice form. Set up the format and the number of questions and add videos, images and diagrams.
Teachem is a web encyclopedia or repository of different school subjects and lessons. You can use it to find supporting materials for the lessons. Teachem offers free educational videos on various subjects you can use in the classroom as a part of the lesson.
Price: Free
How to use it: you can browse subjects on different categories, and view courses without signing up.
Go Class is a classroom management tool that you can use to design a lesson plan, to add photos, text, videos to it, and to have a framework for every other lesson plan. Go Class lets you share your lesson plan with students on their own devices. It also has annotation feature which works as a virtual chalkboard. With a shared whiteboard, students can be called in front of the chalkboard to take part in discussions. Each shared exercise is stored on all student accounts for future reference.
Price: There are free and paid options
How to use it: Select My Courses tab and then Create course option.
Edmodo is the perfect place to find your next lesson. It is a paperless classroom that connects teachers with students and parents. If you are too busy to create your own lesson plan you can even browse and find a lesson plan among 650 million resources.
Price: Free
How to use it: Browse already made resources or make your own lesson plan.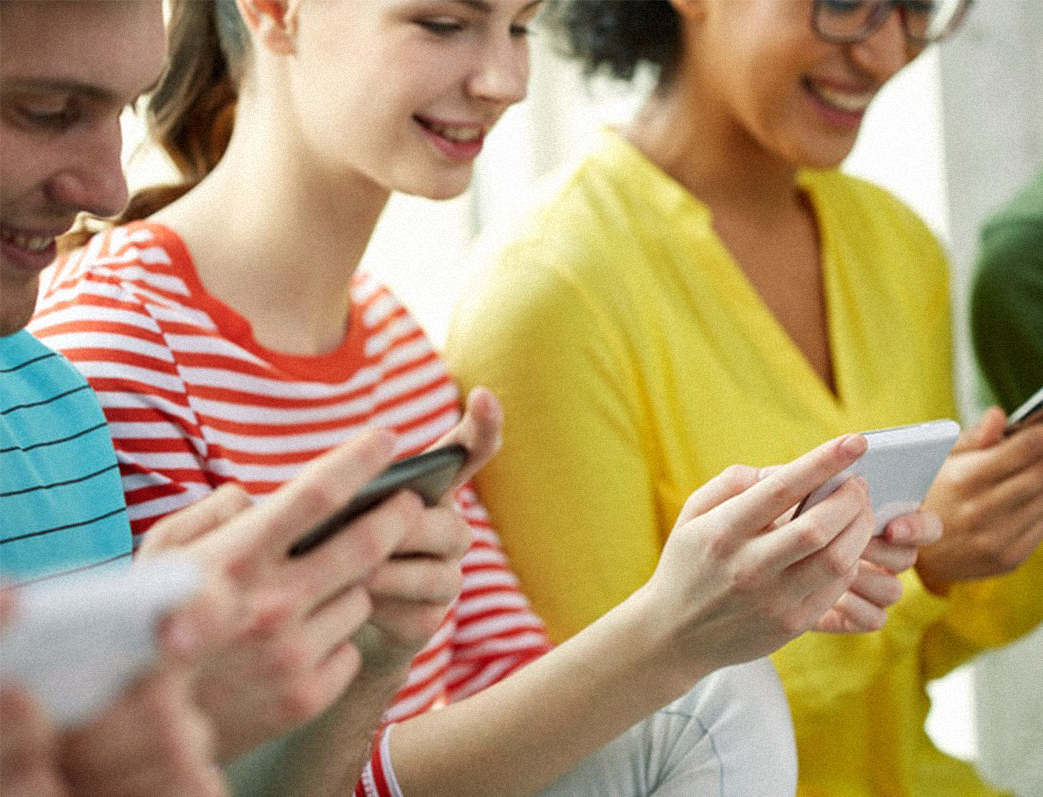 School tools for your classroom
With all that lesson planning, spending hours at school and checking students' assignment papers, it is hard to find time for additional learning. Every teacher should stay up to date with arising trends in educational technology. With help of these school tools you can be more creative and improve the way you engage with students.
Newsela is an instructional content platform that empowers teachers to personalize instructions. This tool helps every teacher solve reading engagement of students. With Newsela teachers help students improve their general knowledge.
Price: Free
How to use it: Browse content on certain topics and share them with students
Diigo is a platform to collect, organize, annotate and share learning and teaching resources with your colleagues and students. You can archive web pages, post sticky notes and much more. It helps you keep all your lesson materials in one place, which you can use in the classroom or share with your students.
Price: Free
How to use it: Browse content on certain topics and share them with students
Zeemaps is a tool for creating maps. This is an interesting way to present your lesson and engage your students. It can be used for geography and history classes primarily, but also for other similar subjects.
Price: There is a free version with some limits
How to use it: upload your spreadsheet to create a map from it, or create a map by filling in the form.